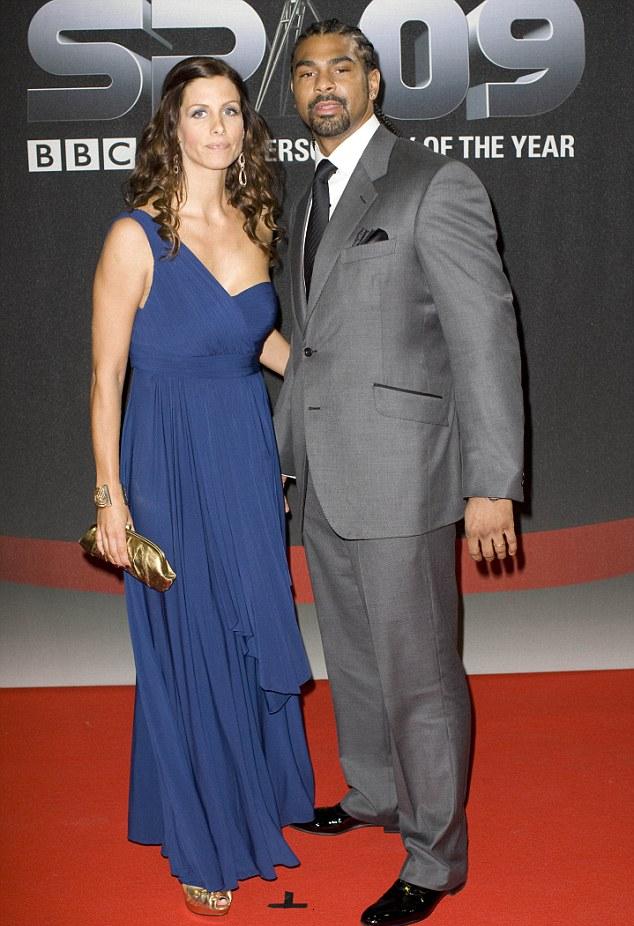 Natasha Haye and David Haye

Natasha Haye, 35, the wife of boxer David Haye, also 35, who is a former heavyweight champion of the world, has filed for divorce, due to the athlete cheating on her. In 2011, Haye was the subject of tabloid stories after an affair with a talent show singer. His wife forgave him and decided to stay. However, things have gotten rough in their marriage again, as he was spotted at a hotel with another woman.
In the May 6, 2016 article "
Rachel Roy's Emails Hacked
" the Judiciary Report stated Rita Ora was cheating with a "British athlete" whose wife "is so angry she is on the verge of divorcing him." I was referring to Haye. I just did not want to name him at the time, hoping his wife would not file for divorce. I also was not trying to embarrass Haye and his wife. However, the Daily Mail has let the cat out of the bag about one of Haye's recent affairs.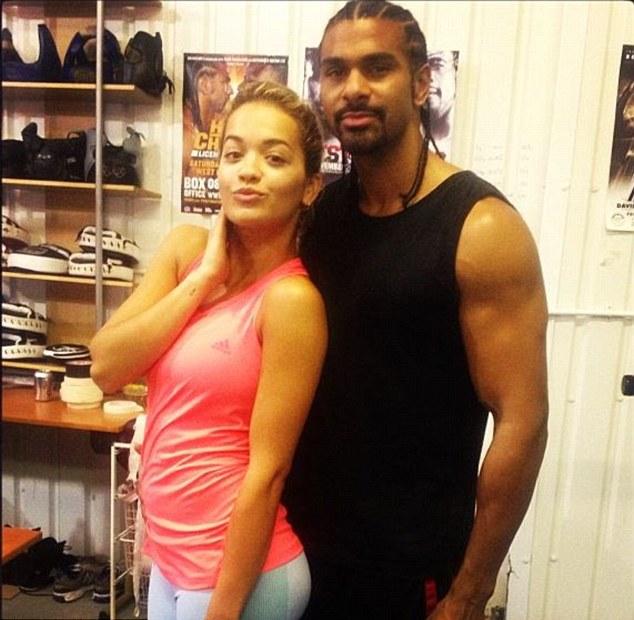 Rita Ora and David Haye. Why is Rita Ora posing like that with a married man.

The couple have a young child who needs his parents. I am sorry their marriage is in trouble. Maybe they can work things out. These women cannot take the place of his family nor do they care about him. His wife cares about him. She is the mother of his son and has been with him through many ups and downs. He is a good looking man, make it worse he is rich and famous, so that will attract female attention. His wife is pretty as well.
Rita Whora indeed. She's been having sex with several married men (like Jay Z) and others in relationships. Ora has had sex with dozens of men in the entertainment and sports industries. One stated of her to his friends "it's my turn to ride the bicycle" stating she is a "slut." These men use then drop her.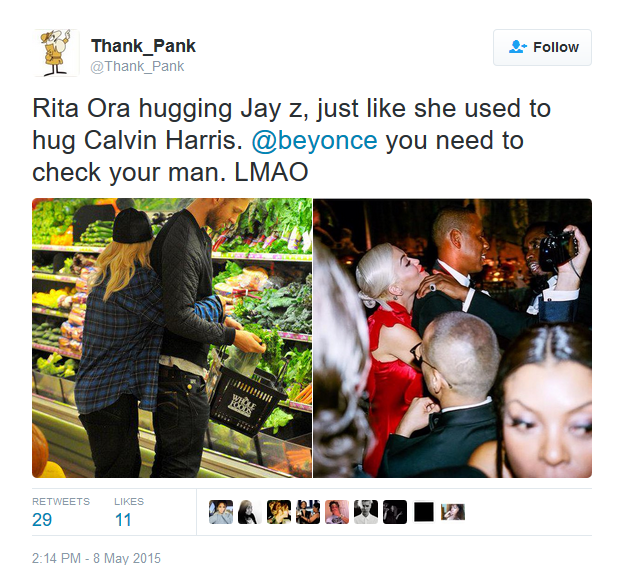 People on Twitter became offended at the manner in which Rita Ora was intimately hugging married rapper Jay Z (right) in the same manner she would romantically embrace her ex-boyfriend Calvin Harris (left). Jay-Z has been cheating with Rihanna and Rita Ora.
Jay Z continues to sexually pass around Rita Ora and Rihanna in exchange for songs and movie roles for them at his struggling company Roc Nation, as well as using them as illegal inducement in trying to get athletes to sign with his failing sports company. The Judiciary Report was the first to state Jay Z has been pimping out Rihanna and Rita Ora. Then Adrien Broner let the cat out the bag and confirmed it (
Boxer Adrien Broner Says F**k Jay Z, Rihanna And Her P***y After The Rapper Pimps Her Out Again
).
STORY SOURCE

Boxing legend David Haye splits from wife of eight years - months after the couple 'put family home on the market'

Published: 05:08 EST, 21 August 2016 - Boxing superstar David Haye is splitting from his wife of eight years, it has been reporter. Make-up artist Natasha Haye, 35, is said to have started divorce proceedings against her husband earlier this year. A source told Ryan Kiesel and Laura Armstrong the Sun on Sunday: 'Of course Natasha and David have children together, so they will always be connected through them. But she no longer wants to be his wife.' Split: Make-up artist Natasha Haye, 35, pictured with her now ex-husband in 2009, has divorced David Haye on the grounds of his adultery...
Haye was accused of having an affair with X Factor hopeful Amie Buck, pictured, in 2011. Haye, known as 'The Hayemaker', has previously faced allegations of infidelity. Last year a representative for the boxer denied rumours of an affair after he was photographed at a London hotel with a mystery woman. Months later Haye and Natasha reportedly put their £2million marital home on the market.
http://www.dailymail.co.uk