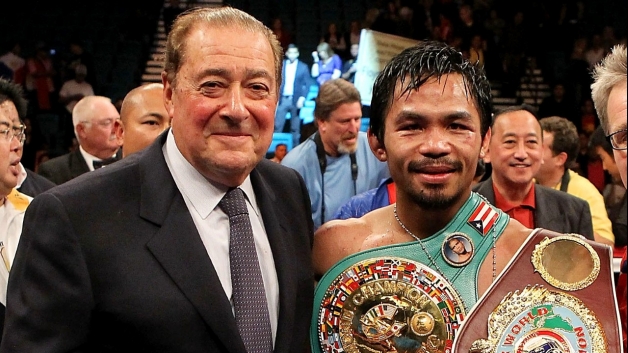 Bob Arum and Manny Pacquiao
Top Rank boxing promoter, Bob Arum, revealed during an interview with BoxingScene.com that boxer Adrien Broner turned down the opportunity to fight boxing legend Manny Pacquiao. Broner wanted more money than Arum was offering. Arum stated Broner "priced himself out of the fight" and "I was dealing with Al Haymon on making that fight. Al tried but Broner was asking for crazy money that nobody can afford, so he is out and Manny is looking for another opponent.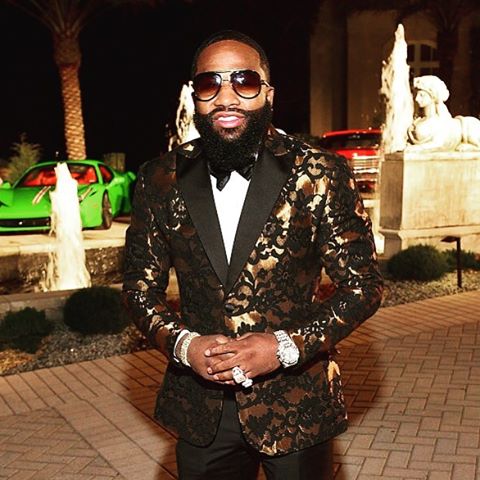 Adrien Broner
Since Mayweather has retired and Pacquiao retired and un-retired (LOL) Manny is the biggest draw in boxing. Other champions such as Tyson Fury (heavyweight), Deontay Wilder (heavyweight) and Canelo Alvarez (middleweight) are pulling in strong viewing numbers and millions of dollars per fight.
The problem is Broner wants to be the new Floyd Mayweather, but he has not fought long enough to bring in that type of money from boxing ticket sales and pay-per-view. You have to get in where you fit in. Once you reach that level, then you can demand the huge sums your pay-per-view numbers warrant (oops, I said warrant and Adrien is in jail - I'm just playing Adrien, don't get mad).
STORY SOURCE

Adrien Broner: F*** Bob Arum Pay Me What I Deserve B****

July 13, 2016 - Adrien 'The Problem' Broner has never been shy about voicing his opinion and this week on social media he's let fly at Hall of Fame Promoter Bob Arum. In recent times there has been speculation in the boxing world that if a Manny Pacquiao return were to happen in late 2016, which his promoter Bob Arum has said it will, that a possible opponent for the Filipino boxing icon could be Broner...
Recent reports on Boxing Scene suggested that Broner had priced himself out of the fight, according to Top Rank head honcho Bob Arum. But Broner has lambasted Arum this week on his Instagram account saying that he is not paying him enough to take the fight...