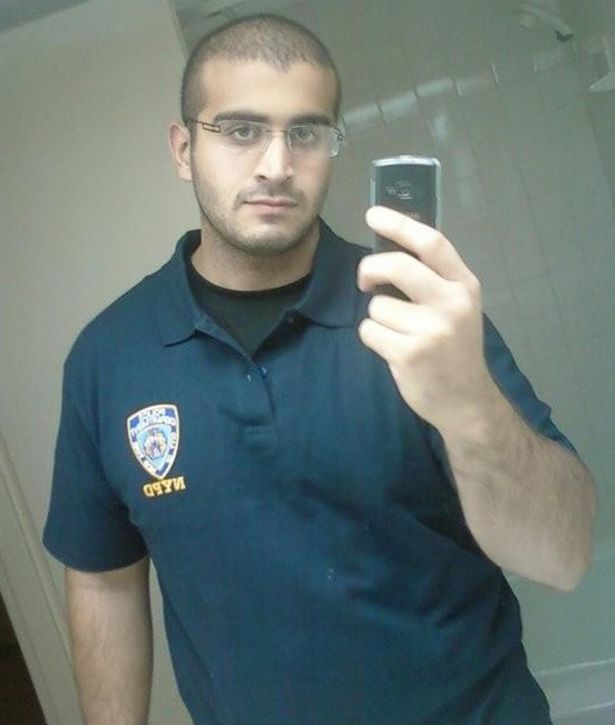 Omar Mateen
What is wrong with the FBI. For years, in case after case it has been revealed, the Federal Bureau of Investigation engaged in criminal negligence in allowing dangerous criminals to roam free, rather than locking them up for unlawful speech and illegal conduct. A new press report indicates the FBI investigated Omar Mateen in 2013, after he made comments promoting violence and terrorism, but let him go stating "He won't go postal." In America the term "postal" refers to a time period where employees of the U.S. Postal Service snapped and engaged in acts of extreme violence.
Mateen repeatedly made threats and promoted terrorism, which is a serious crime under U.S. law. However, the FBI couldn't be bothered to arrest him. Mateen went on to murder 49 gay and lesbian people at Pulse nightclub in Orlando, Florida, in what was a horror scene. The families and friends of the victims will not be happy to know the FBI could have prevented the tragedy by simply doing their jobs. However, this is chronic misconduct by the FBI, ignoring warnings about September 11th, the Boston Marathon bombers, the Underwear bomber in Detroit, Fort Hood shooting and many other notable and terrible tragedies the agency could have prevented, had they heeded credible foreign government and civilian warnings.
At the end of the day, the more tragedies happen, the more money the FBI can extract from U.S. Congress. Official reports have concluded FBI management told agents to let work back up, so they could get more money from Congress in funding. Then there's the issue of hundreds of millions of dollars that have gone missing from money Congress gave the FBI.
STORY SOURCE
FBI investigated Orlando shooter Omar Mateen in 2013 but concluded he wouldn't 'go postal' - and was 'NOT' a terrorist
Published: 20:10 EST, 19 July 2016 | Updated: 21:16 EST, 19 July 2016 - The FBI did not believe Omar Mateen was a terrorist after investigating him for several months in 2013. Newly published documents reveal more about the investigation that was conducted when Mateen worked as a security guard for a company called G4S and was affected to the St Lucie County courthouse in Fort Pierce, Florida.
Mateen had bragged to his coworkers about having ties with terrorists and claiming to be related to the Boston Marathon bomber, the Fort Hood shooter and Al-Qaeda terrorists in Kenya. He denied making the claims at first but the documents show he eventually admitted it, saying he was being harassed at work and trying to get his colleagues off his back. Newly published documents reveal more about the FBI investigation that was conducted in 2013 when Mateen worked as a security guard at the St Lucie County courthouse in Fort Pierce, Florida. Pictured, FBI and other investigators walk from the scene of the Pulse shooting in Orlando in June.Orlando in June.
Mateen, 29, killed 49 people and wounded 53 others after opening fire at the Pulse nightclub in Orlando on June 12. He mentioned in a 911 call during the attack, authorities have said. He had also pledged allegiance to the group on Facebook the morning of the shooting...