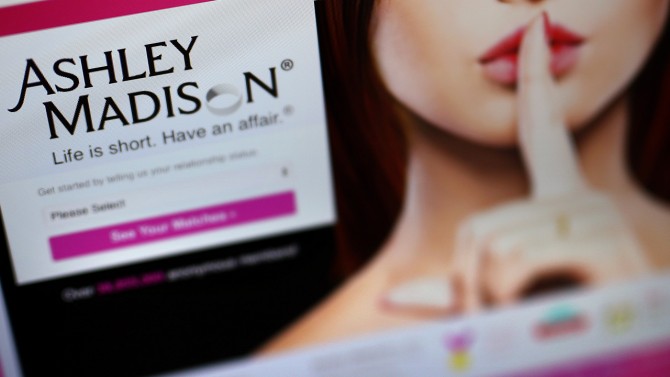 Ashley Madison website
The Ashley Madison adultery website that was the subject of a massive hack in 2015, is under investigation by the U.S. Federal Trade Commission for fraud. The website promised customers they would be interacting with live females looking to have an affair. However, it has been discovered, many customers were talking to "female chatbots" (computers or women paid to converse with multiple customers).
The personal and identifying data of a number of Ashley Madison's customers was swiped by hackers, who have been engaging in additional illegal activity with the information. During the scandal that embarrassingly disclosed the names of a number of men and women cheating on their spouses, hackers began sending blackmail letters to said adulterers' spouses in extortion attempts. Recipients of the letters were ordered to pay $2,500. If they failed to do so items relating to their spouse's affair would be sent to family members and friends. The individuals hacking and blackmailing others need to be prosecuted.
The Ashley Madison website has been an unmitigated disaster of global proportions and it's just as well. Adultery is destructive and has broken many families, leaving lives scarred. People need not buy into the hype of adultery nor those who glamorize it. You pay a price for it. It's not worth it. Be faithful to your spouse.
STORY SOURCE
Fembots land Ashley Madison in hot water with the FTC
Graham Cluley | July 5, 2016 9:44 am - Have you been flirting with a computer program behind your wife's back? "Life is short, have an affair" was the slogan of infidelity website Ashley Madison, which was famously hacked in 2015. What they didn't say was that you might be having a strictly online affair with a fake female profile, designed to trick you into entering your credit card details, under the misapprehension that you were chatting with a real woman rather than an algorithm.
Now Reuters reports that Ashley Madison's parent company Avid is being investigated by the US Federal Trade Commission (FTC) after class action law suits were filed in the United States and Canada on behalf of customers whose details were exposed following the hack, and amid allegations that fake female profiles were used by the site to manipulate users:
An Ernst & Young report commissioned by Avid and shared with Reuters confirmed that Avid used computer programs, dubbed fembots, that impersonated real women, striking up conversations with paying male customers. Avid shut down the fake profiles in the United States, Canada and Australia in 2014, and by late 2015 in the rest of the world, but some U.S. users had message exchanges with foreign fembots until late in 2015, according to the report.
The FTC is investigating Ashley Madison
By Chris Welch on July 5, 2016 11:21 am - Nearly one year after a security breach resulted in the leak of a massive amount of customer data, Ashley Madison is now being investigated by the US Federal Trade Commission. The company's new top executives — replacing those who exited after the tumultuous hack — confirmed the inquiry in an interview with Reuters. CEO Rob Segal isn't exactly sure what the FTC is focusing its probe on, but the leading theory is that it's tied to the website's use of "fembots" to artificially balance the male/female ratio. "That's a part of the ongoing process that we're going through," he told Reuters. "It's with the FTC right now."
A report commissioned by Ashley Madison parent company Avid Life Media confirmed that the infidelity website impersonated real women with the fembots, which continued to chat up some customers into 2015 — despite claims that the bogus profiles were mostly shut down in 2014.
The company's new leadership expressed "profound" sorrow over last year's breach, acknowledging that the infidelity website could have done more to improve its lackluster approach to security and better shield the personal details covering millions of users that flooded the dark web last August. Since then, some Ashley Madison customers have faced blackmail threats, and Avid Life Media has been hit with multiple class action lawsuits. The company recruited cyber security experts from Deloitte to come in and "reinvent" its security protocols to lessen the odds of a repeat incident...