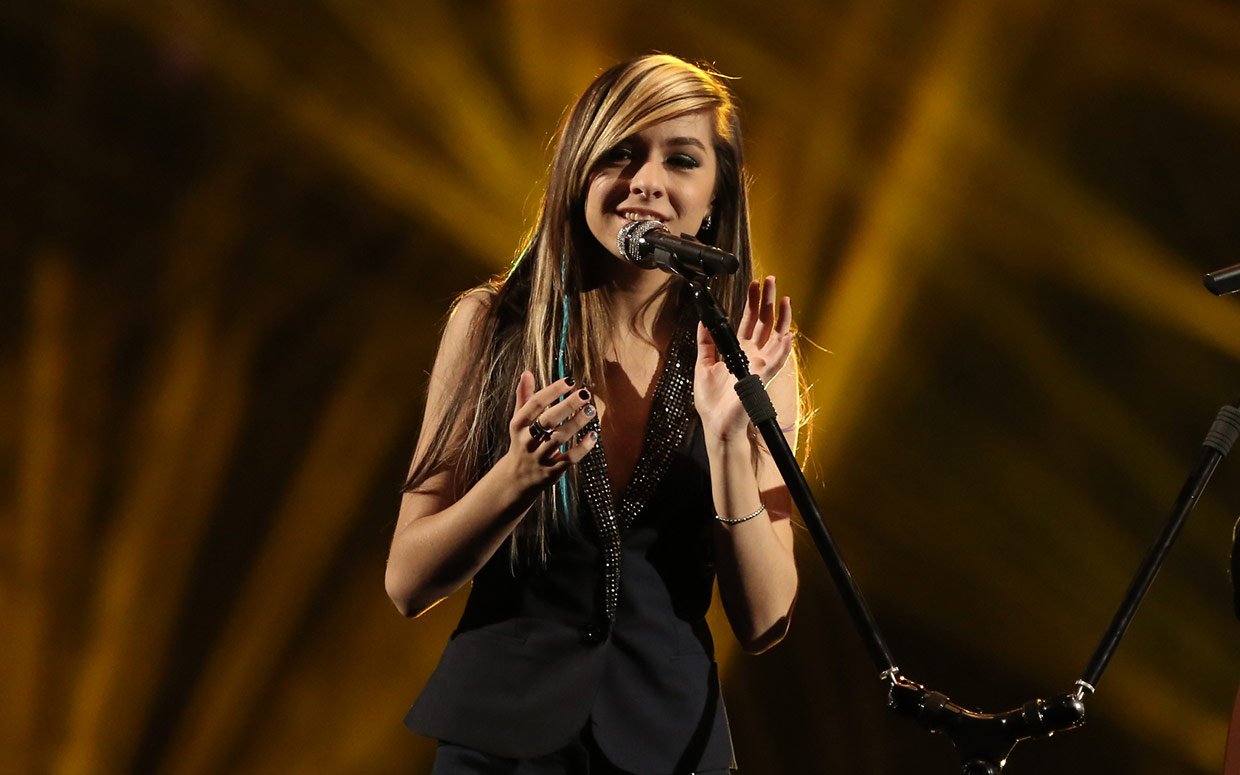 Christina Grimmie

A few hours after the Judiciary Report's article, police in Orlando, Florida held a press conference confirming Grimmie was indeed killed by a stalker. Later that evening police further revealed the stalker is 27-year-old Kevin James Loibl of St. Petersburg, Florida. There were claims by a Facebook user that Grimmie was killed by an ex-boyfriend, but police are now stating there is no evidence to suggest Grimmie knew Loibl.
Police revealed that Loibl was a stalker with a criminal history for theft, who tried to connect with popular Grimmie over the internet on social networking. At the time Grimmie's shooting was announced, she had 659,000 followers on Twitter and 3,000,000 subscribers on You Tube. There are many major label artists, who have been recording music for many years, but don't have that type of online following. Grimmie was definitely being heard online.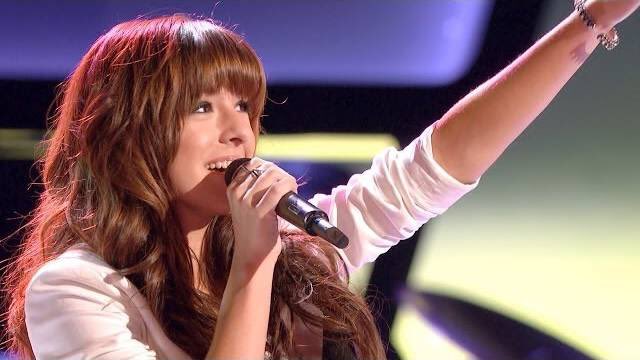 Loibl went to Grimmie's concert at The Plaza theatre, where she was opening for boyband Before You Exit. Loibl was carrying two guns and a knife, walked over to Grimmie, who was signing autographs and opened fire. He shot her 4 times in the chest and head. A hot dog vender at the venue stated he went inside the theatre when he heard the commotion and saw Grimmie on the ground with blood pouring from her head. When I read the vendor's statement, the scenario he described fit that of a stalker, to just walk up to a singer and shoot that person in particular, no questions asked. Grimmie's brother tackled Loibl, who then turned the gun on himself.
Though quite talented (her voice is amazing) and popular online, Grimmie was by no means rich, as it was the beginning stages of her career (she had the potential to become wealthy from music). She was on the television talent show "The Voice" in 2014, placing third. Then Grimmie began making appearances and doing shows in smaller venues, but not enough work yet to necessitate or afford bodyguards. At this early stage of her career, it was not warranted yet.
However, with the way social networking is working now, with a small minority of deranged, abusive, violent people ruining what is often a very positive and uplifting experience of interacting with others who are nice and decent, even Twitter famous and Instagram famous people need to be careful. Poor girl never realized such a thing could happen.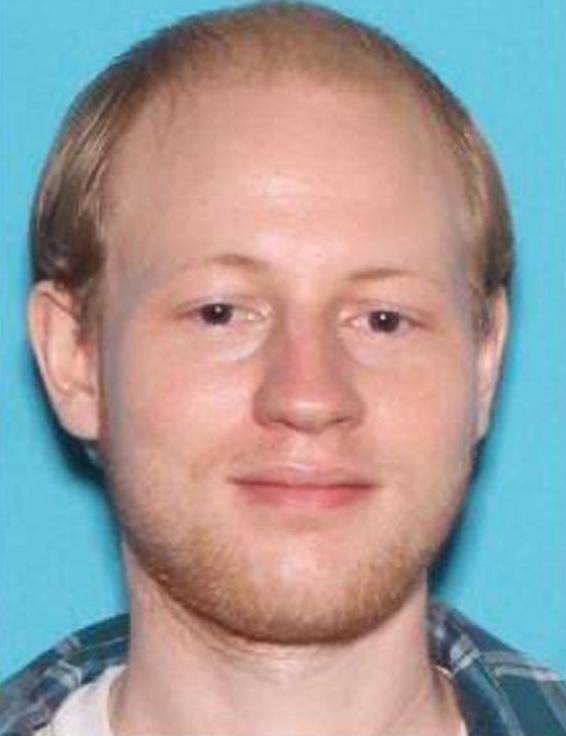 Kevin James Loibl

Grimmie was a lovely singer with a great voice and good attitude. Her social networking pages were positive and funny, as she politely interacted with others. She would be one of the last people you would think something like this would happen to, as all indications show she was sweet to people. However, with crazy people, you never know what will set them off. A pretty young woman with talent doing something with her life will attract attention online. Some will be women who enjoy your work (and in listening to Grimmie last night for the first time due to her name trending over tragedy, I was very impressed with her big voice and enjoying her singing as refreshing and beautiful). While others will be men who like you and want to date you.
There's nothing wrong with seeing someone on social networking and wanting to date them. That's normal. However, when it turns crazy like Loibl, an unhinged person who in true stalker fashion clearly began thinking crazy, evil, violent things about an innocent person (Grimmie), imagining offenses that never occurred and hidden meanings in her music and statements online, it can turn deadly. It is not common that it turns into stalking and murder, but it has happened. Loibl probably wanting to date Grimmie, may have realized she liked or was dating someone and it likely simmered and festered into illogical thinking and ultimately murder.
The Plaza venue and show's promoter may be sued, as lawyers will state there was inadequate security. However, most theatre venues don't have metal detectors or workers who search concertgoers belongings as they enter the building. One really would not think violence would erupt at a Before You Exit or Christina Grimmie show, as they are not controversial new artists. It's a sad situation.
RELATED READING

Gunman Who Killed 'The Voice' Singer Christina Grimmie Traveled to Orlando to Shoot Her, Police Say
Jun 11, 2016, 8:11 PM ET - The man who shot and killed singer Christina Grimmie after her concert in Orlando traveled there from another Florida city to attack her, police said today. The suspected gunman, Kevin James Loibl, 27, of St. Petersburg, had two handguns, loaded magazines and a hunting knife, the Orlando Police Department said. Police released his name this afternoon, after earlier only giving his age -- mistakenly given as 21.
There is no indication that he knew the 22-year-old singer, who was a performer on "The Voice" in 2014, police said. "The suspect traveled to Orlando apparently to commit this crime," Orlando Police Department Chief John Mina told reporters at a news conference today. Loibl was not on police radar and there was "nothing that would stand out or raise suspicious that he would do something like this," St Petersburg Police Department spokesman Rick Shaw said.
According to a Pinellas County police database, Loibl was never arrested, Shaw said. He was in the police system, but for minor infractions such as petty theft, a minor battery incident in which he was the victim and a 2008 car accident. He was once suspected of aggravated battery, but no charges were filed after the alleged victim said she couldn't remember the incident and then became uncooperative, Shaw said.
Grimmie and the band Before You Exit were signing autographs and selling merchandise after their show ended Friday night at 10 p.m. at Orlando's Plaza Live Theater, when Loibl walked up to her and shot her, Orlando police said. Loibl fatally shot himself after Grimmie's brother tackled him to the ground.
"During the struggle, the suspect shot himself. The suspect was pronounced dead at the scene," Orlando Police Department public information officer Wanda Miglio said during an earlier press briefing this morning. "Her brother is a hero for saving and stopping him from not hurting anyone else."...