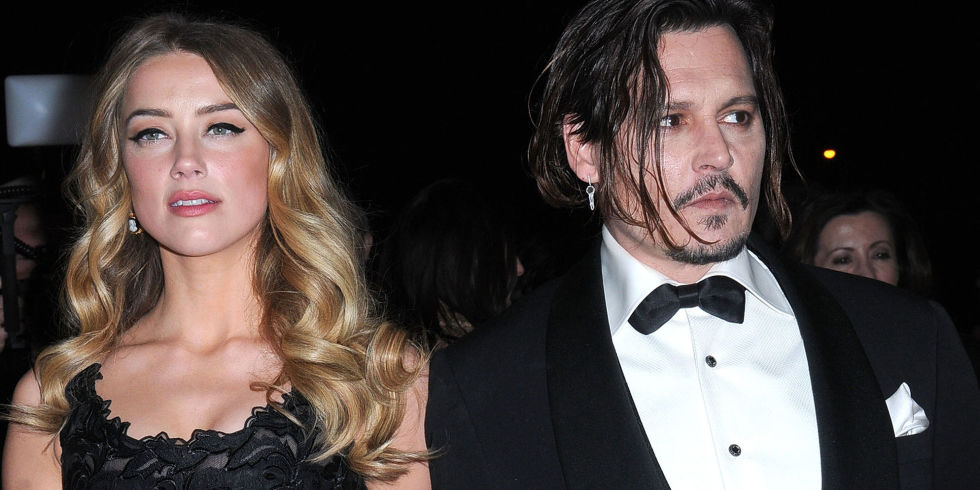 Amber Heard and Johnny Depp

As stated on the Judiciary Report for the past two days, Hollywood actress, Amber Heard, is not wealthy and has been after husband Johnny Depp's money and fame all along. Heard has made domestic violence allegations against Depp, which he denies. Depp's lawyer referred to it as an unethical tool being employed by Heard to obtain a quick, substantial divorce settlement. Heard is seeking at least $20,000,000 from Depp after 1-year of marriage, which is morally wrong. As there is no prenup in place, Heard can really rip off Depp in a divorce settlement.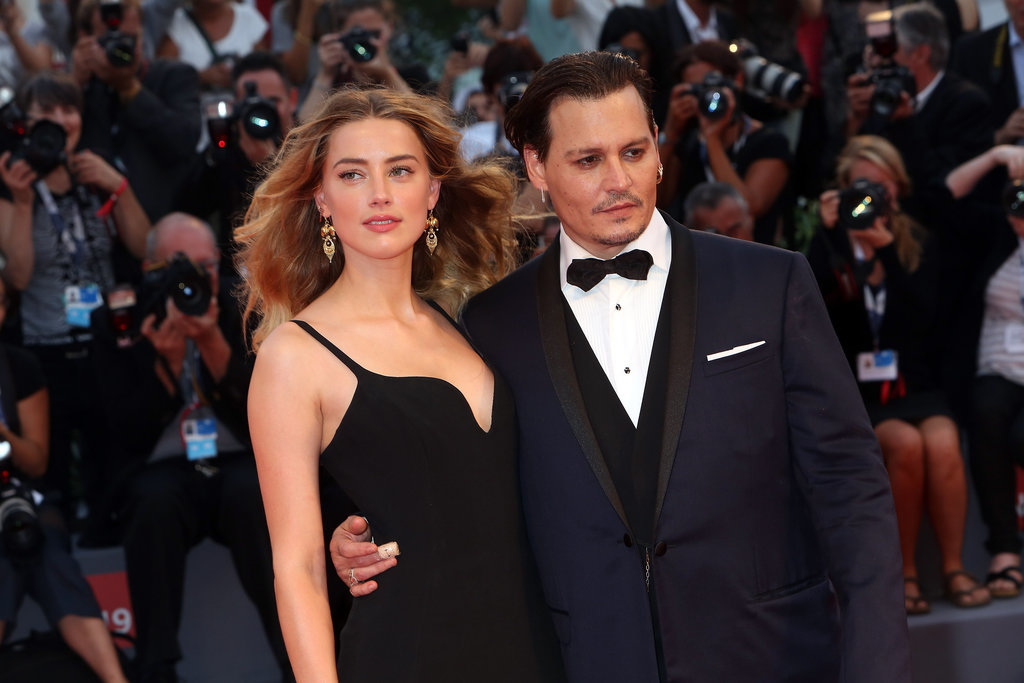 Amber Heard and Johnny Depp

Court documents revealed today Heard is massively in debt and cannot afford the lavish lifestyle she has been living without Depp. Heard makes $10,000 per month, which is not much for an actress in Hollywood. Heard earns $30,000 per movie, whereas actresses such as Halle Berry, Meryl Streep and Jennifer Aniston make millions of dollars per film. Heard is not a leading actress. However, Heard's lavish spending means she has $44,000 in expenses every month, the majority of which Depp has been underwriting.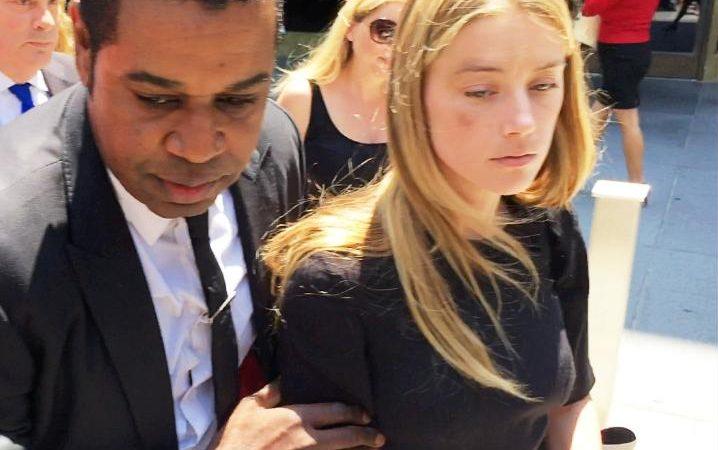 DAY ONE: Heard leaving court with bruises on her face she stated Johnny Depp made allegedly attacking her

One of Heard's expenses is thousands of dollars per month for her two dogs lesbian lover Taysa Van Ree gave her in 2011. You could run an entire kennel for that money. Heard is demanding $50,000 per month in spousal support from Depp to maintain the lavish lifestyle she has become accustomed to while dating then being married to Depp for such a short space of time.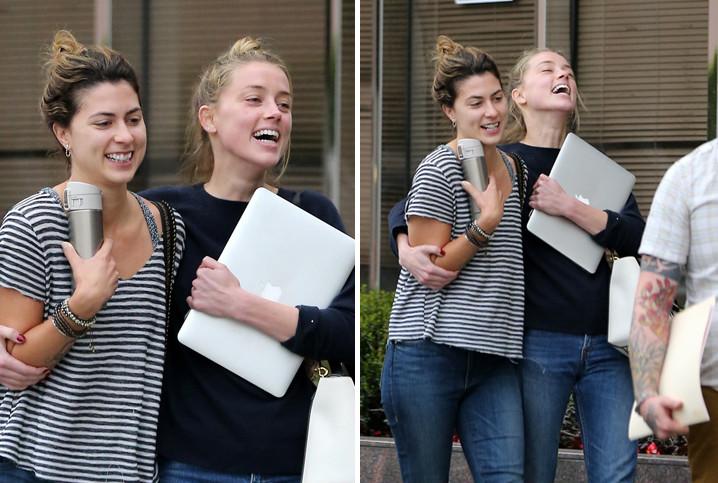 DAY TWO: Amber Heard laughing after leaving lawyer's office a day later WITH NO BRUISES ON HER FACE after talks to get Depp's wealth

Today, Heard referred to the Los Angeles Police Department as liars, for stating when they responded to her call for assistance during an argument with Depp, they saw no bruises/injuries from the attack she is alleging. However, under police rules, they would have been required to arrest Depp and take a report. Police in America do not leave an injured domestic violence victim in the dwelling with the alleged abuser. The police report states Heard had no injuries and their home showed no signs of a struggle. TMZ revealed, doctors are also refuting Heard's claims Depp struck her with a mobile phone, hit her in the head and dragged her around by her hair, stating she does not have bruising consistent with such an attack.


STORY SOURCE

Amber Heard's Monthly Expenses Revealed in Court Docs Amid Johnny Depp Divorce Dispute
May 31, 2016 - Amber Heard's legal team say she is a "financially independent woman" and new court docs filed in her ongoing divorce proceedings prove it...In documents filed on May 27 and recently made public, the 30-year-old actress says her estimated income for May is $5,000 – with her average monthly income at $10,000 – and claims her expenses to be $43,700 per month.
Some of those monthly costs include $10,000 for rent, $3,000 for health care, $2,000 for groceries and household supplies, another $2,000 for eating out, $2,000 for clothes and $10,000 for "entertainment, gifts, and vacation." She's also factored in $10,000 for miscellaneous expenses, including grooming and pet supplies for her dogs and her publicist, agent and attorney fees.
Heard's biggest source of income in 2016 so far has been profits from the Magic Mike sequel, banking $10,505.49. Last year, she made a reported $259,876.65 – of note, $2,472. 41 of which came from The Rum Diary residuals – and spent $208,415.56.
Interestingly, Heard's largest paychecks have come from fashion companies such as Bulgari and jewelry designer de Gisogono, who paid her $50K and $150K respectively in past years. She does not appear to have ad campaigns with either brand, but did walk the red carpet at a Bulgari event in Paris and the infamous de Gisogono Cannes party during those years. She was also paid $120,000 by Tiffany in 2015...
6/1/2016 1:00 AM PDT - The 2 officers who interviewed Amber Heard the night she was allegedly attacked by Johnny Depp have spoken with LAPD brass, and our sources say they are adamant ... Amber had no visible injuries. The officers spoke with superiors Tuesday afternoon and said they had no idea Johnny Depp was involved at all -- the 911 call came in under the name Heard, and they did not associate her with Depp.
The 2 cops say the information they had when they knocked at her door was only that there was a domestic dispute. Amber opened the door just a crack but would not let them in. They questioned her through the door and she said it was a simple verbal argument with her husband. She never mentioned Depp by name. The officers told her they needed to make sure she wasn't declining help under duress, so they insisted on coming in and speaking with her. Amber obliged, and the officers say they looked at her closely enough to determine there were no marks, swelling or bruising on her face or other exposed parts of her body.
Our LAPD sources say precisely what several doctors told us ... if Johnny threw an iPhone at her pitcher style, and then followed up with hair-pulling and hitting, there would have been swelling at the very least, and most probably some immediate bruising or redness. The officers saw nothing. The cops insist if they had seen any sign of injury they would have taken a report and tracked down the husband.