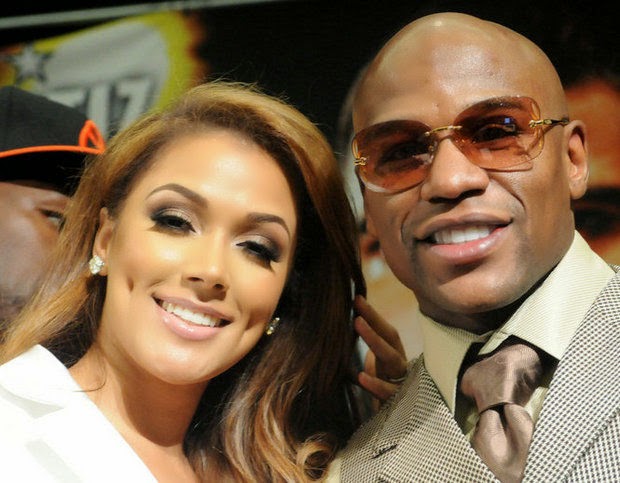 Shantel Jackson and Floyd Mayweather before he called off their engagement
Champion boxer Floyd Mayweather's former fiancée, Shantel Jackson, posted a photo on Instagram.com of a black dog, naming the pet "champ" with a boxing reference to "Rocky" star Mr. T. Jackson clearly still has Mayweather on her mind to make that post. The question is why. Mayweather dumped Jackson for aborting his twin babies and telling him he stressed her into a miscarriage.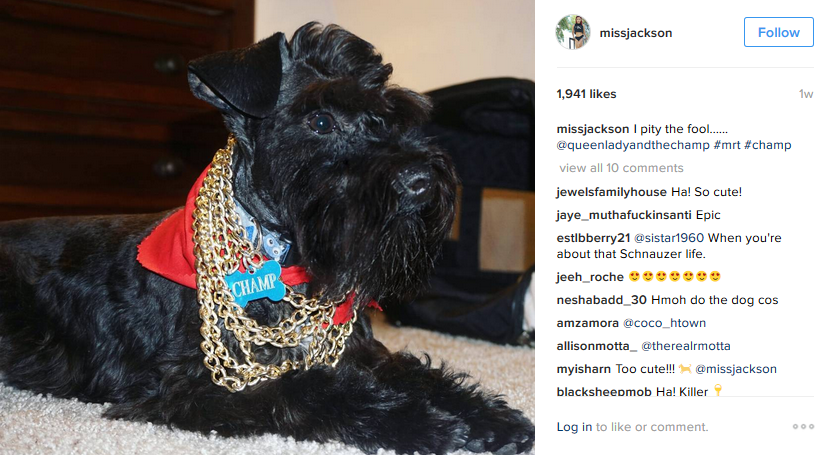 Shantel Jackson's Instagram post about dog named Champ

Jackson, via famed attorney, Gloria Alred, filed a lawsuit against Mayweather, but not much is being said about it anymore. At the time of the lawsuit being filed, the case was difficult to locate in the court system as well. Jackson has been trying to get back the $5,000,000 engagement ring Mayweather had given her, then took back after lying to him about the abortion. It is customary for a woman to return the ring if the engagement is cancelled.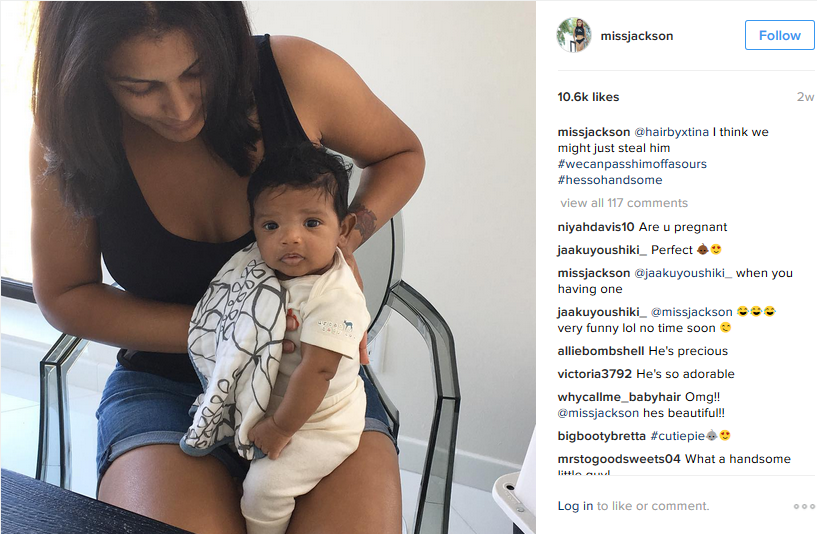 Shantel Jackson's post on Instagram revealing she is broody

Jackson's career has not taken off in Hollywood, leaving her depending on small product placements on Instagram.com, as well as financial assistance from rapper/actor, Nelly, whom she has been dating for over 2-years. However, Nelly has not popped the question or fathered children by Jackson, who has now become broody. The situation has Jackson thinking about Mayweather again. Sad situation.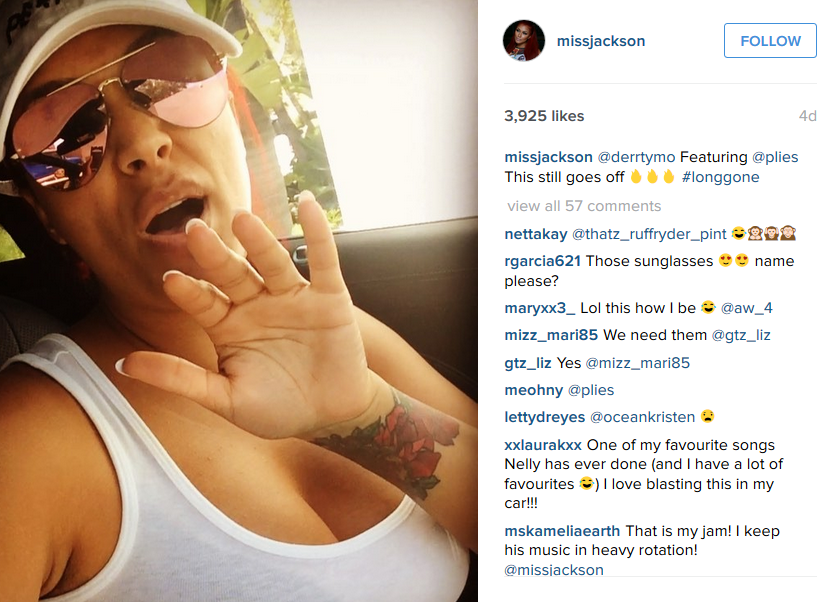 Shantel Jackson's post on Instagram without the glamorous look she used to maintain when dating Mayweather

I know the politically correct thing is to state a woman's body is her own (which is true) and abortion is a right that's your business. However, ladies, I would like to encourage you not to have abortions. So many women who've had abortions regret it and wonder year after year what their child would have been like at each stage of life. They need to forgive themselves and seek emotional and spiritual healing. Women have been raising babies since the beginning of time. Don't be afraid to keep your baby. You can successfully raise your child.