R&B singer, Chris Brown, is in trouble again. Brown is currently on a world tour, with some countries having refused him visas, due to his felony domestic violence conviction, stemming from case he pled guilty to beating ex-girlfriend Rihanna. Brown made an appearance in Cannes, France last week for a concert. Brown is being accused of stomping on the head of a man named Malek Mokrani, who was later hospitalized.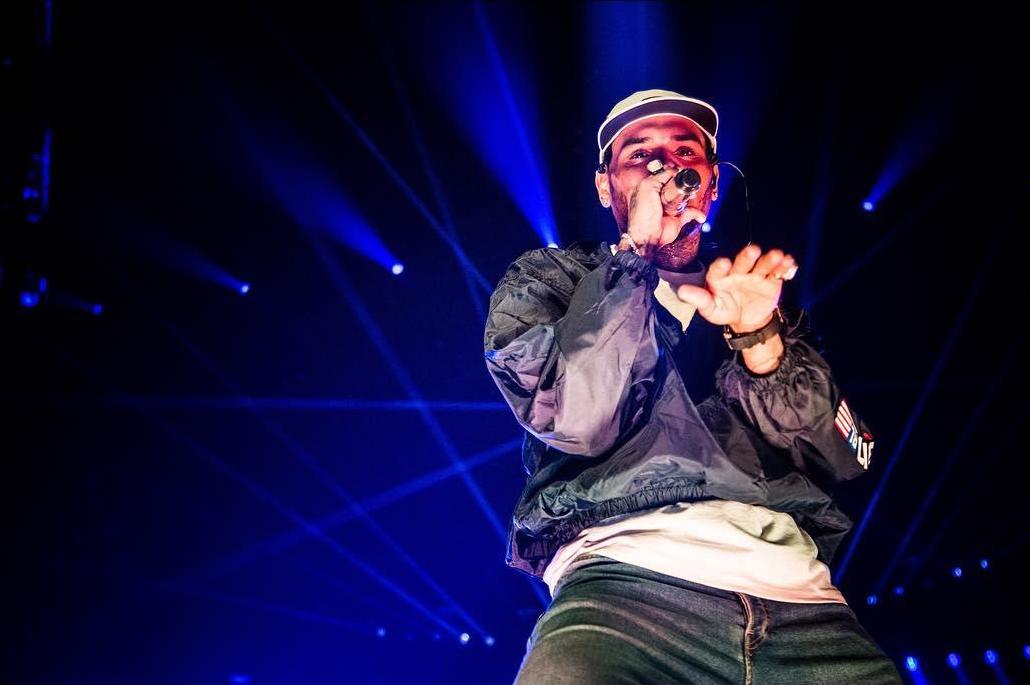 Chris Brown
Mokrani is being referred to as a fan that Brown's bodyguards held down and beat. Video has surfaced of the incident and it shows Brown stomping on Mokrani's head, while he was physically subdued by the singer's security. Brown released a video to Instagram.com, high and slurring his words, while stating Mokrani was a bouncer who strangled him. The video has since been deleted by Brown.
Mokrani released a photo of himself in the hospital that illustrates his injuries. The fact of the matter is stomping on someone's head could have turned fatal. What would have happened had Mokrani died from a blow to the head. Brown would have been in serious trouble. Mokrani intends to file a police report and will unquestionably seek the advice of an attorney in seeking financial compensation for his visible injuries. As the assault is on tape, it would be an easy case to win.
Brown must refrain from engaging in assault, as he could seriously injure others and end up incarcerated. This incident will reinforce the view of some nations that Brown should not be granted a visa due to violence issues.
Malek Mokrani
This is the second time in the past two weeks Brown has gotten into trouble. On the way to Cannes, Brown and his entourage were thrown off a private jet for smoking marijuana, which could have resulted in the pilot and the rest of the flight crew becoming high and accidentally crashing the plane.
In a video that was posted to Instagram then deleted, Brown accused the pilot of asking him for cocaine. Brown was high in the video. Brown's drug and alcohol problems are worsening, imperiling his health.
STORY SOURCE
Chris Brown Head Stomps Fan at Concert
6/4/2016 1:00 AM PDT - 8:55 AM PT - Chris Brown posted on social media and said Mokrani was a security guard who assaulted him and tried to kick him out, so his team "handled the situation accordingly." Chris Brown exploded in anger and stomped on a man's head during a concert ... and the victim is now gunning for some justice. Malek Mokrani attended a Brown concert in Cannes on May 18 ... it's clear a fight erupted and something clearly upset Chris, because you see his shoe turn into a weapon. It's unclear if Mokrani was involved in the fight or just collateral damage.
http://www.tmz.com
RELATED ARTICLE
Singer Chris Brown And His OHB Crew Kicked Off Private Jet From Miami To Cannes For Doing Drugs