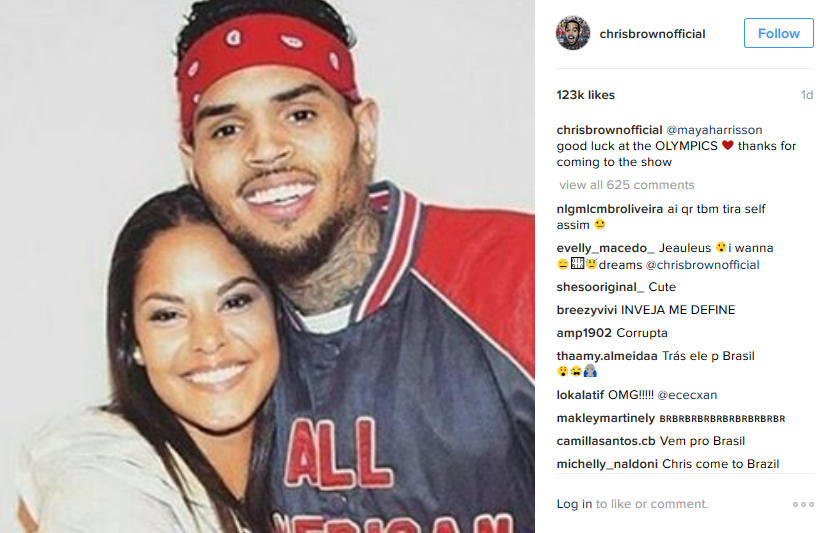 Chris Brown and Maya Harrisson. Chris Brown looks like a 1980s Puerto Rican break dancer in this photo (it's the new hair).

26-year-old R&B singer Chris Brown has a number of female fans due to his looks and singing voice. 24-year-old Olympic athlete Maya Harrison is one of them. Brown posted a photo of himself with the pretty Brazilian skier, who lives in Geneva, after Harrison attended one of his concerts. Brown in hugging her in the photo with a boyish smile on his face. I mean, he is showing all his teeth in the photo.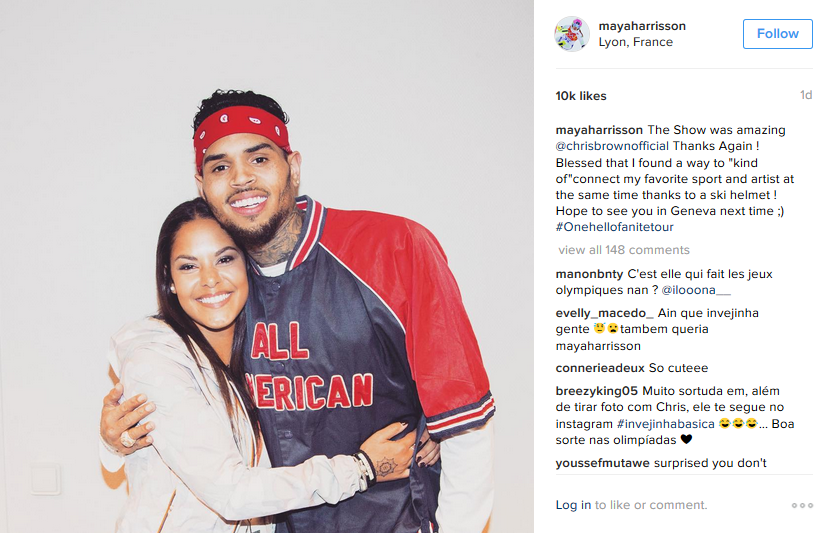 Maya Harrisson's post on Instagram about meeting Chris Brown

Brown captioned the photo "@mayaharrisson good luck at the OLYMPICS thanks for coming to the show." Brown also added a heart emoticon to the caption (Chris and Maya "sitting in a tree, k-i-s-s-i-n-g"). Harrisson is grinning in the photo as well. Harrisson also posted the photo to her Instagram page. At the end of her caption Harrisson wrote of Brown, "Hope to see you in Geneva next time" and added a winking emoticon. It sounds like they like each other.