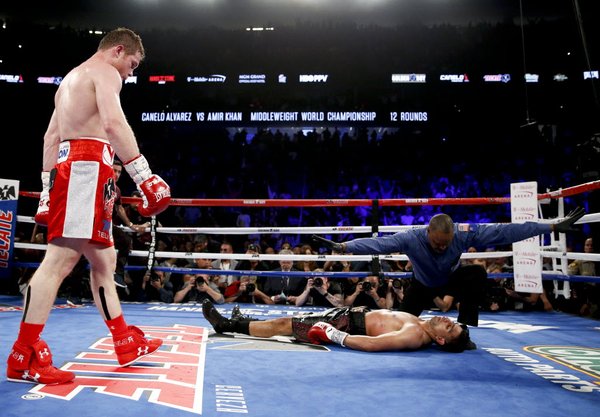 Canelo Alvarez knocks out Amir Khan for the victory

Boxer Saul "Canelo" Alvarez retained his WBC middleweight title against challenger, Amir Khan, via a sixth round knockout on May 7, 2016. Khan was sent to the canvas via a devastating right hook from Canelo. Three months ago in the March 16, 2016 Judiciary Report article "
Is Amir Khan Bulking Up For The Canelo Fight The Right Approach
" I expressed this would happen via stating, "What is 10 pounds going to do against a man you would think can punch through steel when he hits people in the ring, due to his knockout ratio." In the months leading up to the fight I also tweeted on Twitter that Canelo would win (see tweets below).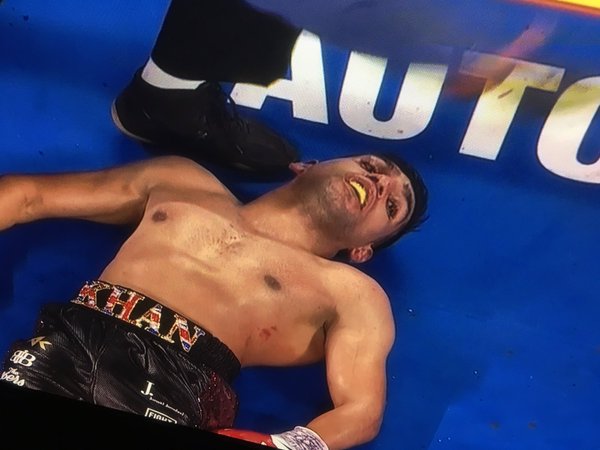 Khan on the canvas from the knockout

You have to give Khan credit for going six rounds with Canelo. It wasn't easy, especially considering he moved up two divisions (weight class). However, it was a dangerous fight. When Khan hit the canvas, slumped to the ground, he looked like his brain took a terrible blow. It was like Canelo "
punched a hole in
" Khan. It was not pleasant seeing him (or anyone) laid out on the ground like that, eyes fixed and his body struggling to breathe. I hope there is no longer term damage.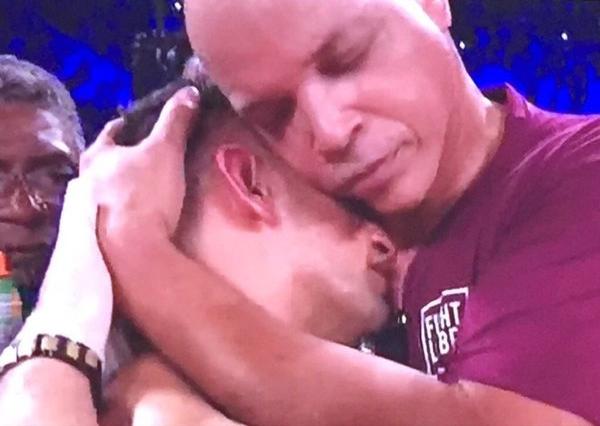 Trainer Virgil Hunter (right) consoling Khan (left) after knockout

Canelo is a fit power puncher. It is very difficult to avoid someone like that for 12 rounds, while registering punches that count as points. The minute someone of that strength catches you in the ring the right way with a hook or uppercut, it's lights out. You have to be a power puncher as well. Khan is more known for his speed. Nonetheless, according to numbers released by ESPN, Khan pocked approximately $2,000,000 for the fight. Canelo's purse is $3,500,000 with millions more made on the backend from pay-per-view sales, endorsements and related merchandising. The fight was also a plus for Khan, who raised his profile in the boxing world, while Canelo's already bright star shined even brighter.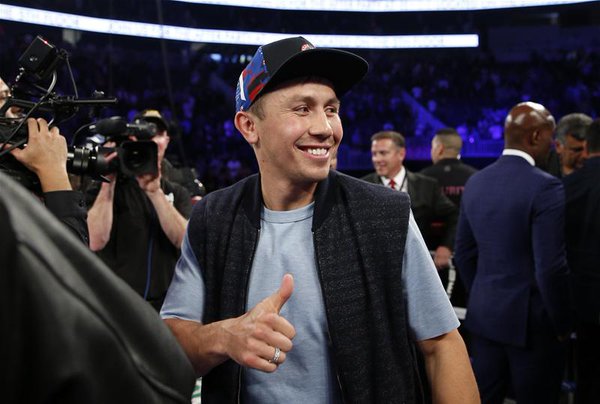 Gennady Golovkin (GGG)

Canelo is more suited to fight boxer, Gennady Golovkin, also known as GGG (triple G). Both men are strong power punchers who can work the ring well. A potential bout would turn into a slugfest. It is the fight the fans want and are asking for on social networking. Canelo and GGG's promoters are said to be in talks about a potential match between the two.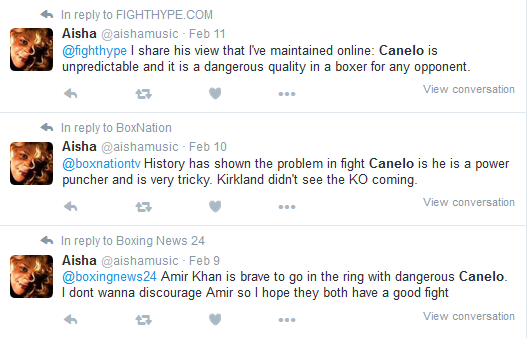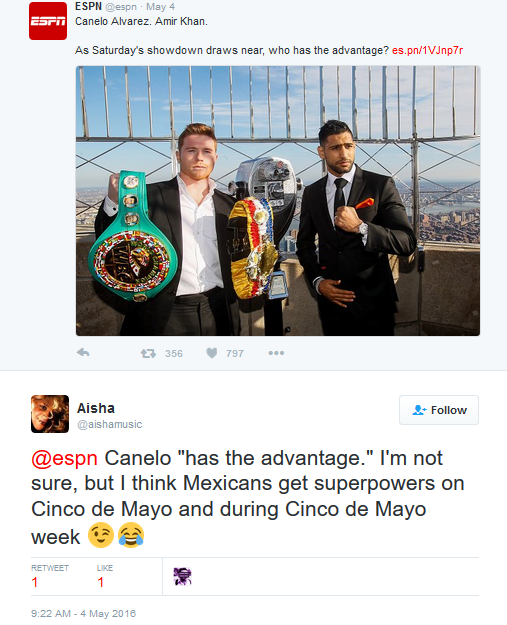 My tweets on Twitter in the months leading up to the Canelo v. Khan fight revealing my view Canelo would win