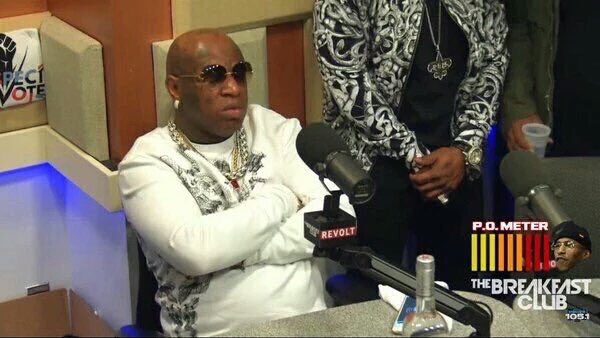 If the staff of the Breakfast Show goes missing, we know who did it (Birdman)!
Cash Money Records CEO, Brian Williams, also known as Birdman, made an appearance on the radio show The Breakfast Club in New York and caused quite a stir on social networking. Birdman turned up to the studio angry, with every intention of slamming the show's hosts Charlamagne, Angela Yee and DJ Envy.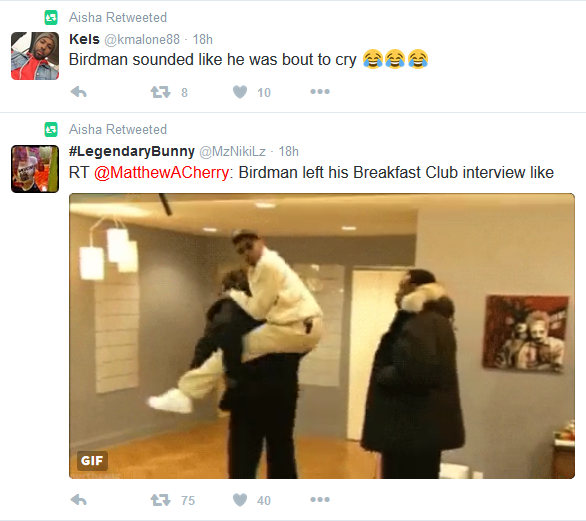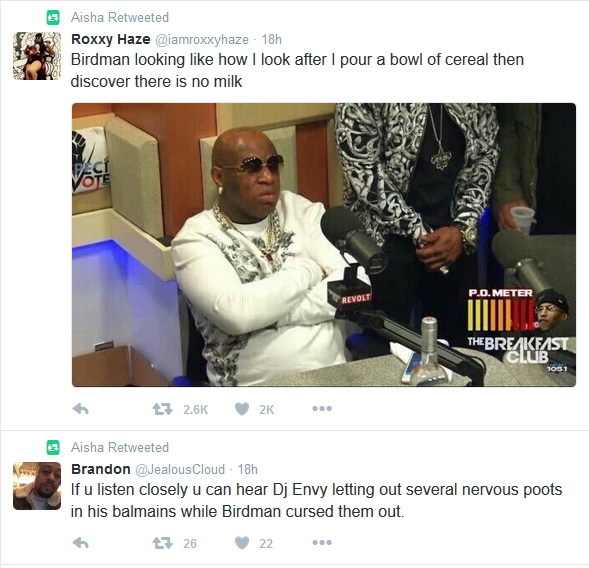 Twitter memes making jokes about Birdman's tirade and abrupt exit from the studio
Birdman was upset and on the verge of angry tears, excoriating the show's hosts for comments they made about him not paying his Cash Money Records and Young Money Records artists. Birdman angrily stated they are to, "put some respect on my name" and "stop playing with my f****** name." Birdman made a number of grammatical errors, which led to him being teased on social networking for saying "respeck" instead of "respect" and "tree" instead of "three."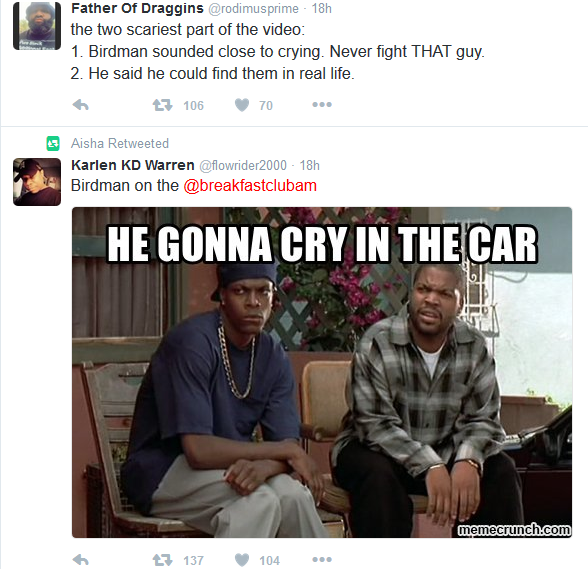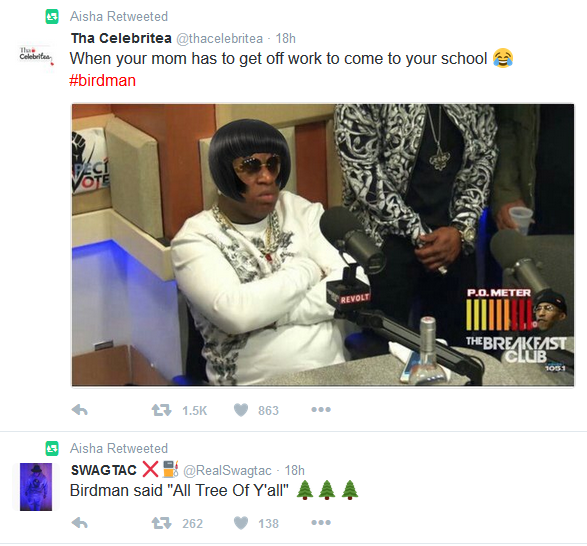 Twitter memes about Birdman's radio interview gone wrong
Birdman also threatened to find them in the streets. Considering he is a suspect in the shooting incident regarding someone opening fire on the tour bus of Cash Money Records star, Lil Wayne, the threats are legit. However, realizing many on social networking had raised brows at his comments, Birdman later apologized. The videotape radio interview only lasted 90 seconds and trended all day on Twitter. So if something happens to the hosts of the show, we will all be blaming you, Birdman (so don't resort to violence).
RELATED ARTICLE