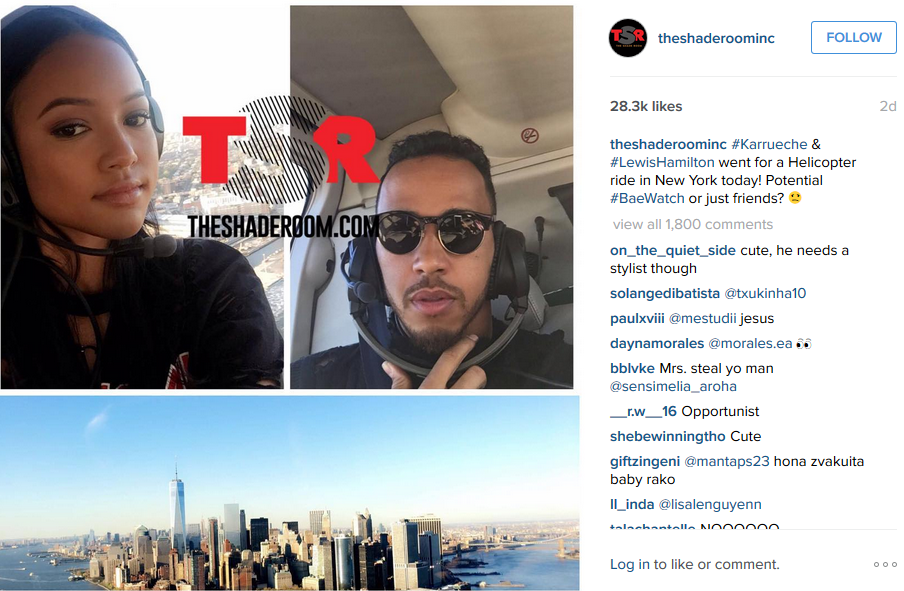 Karrueche Tran and Lewis Hamilton on romantic helicopter ride (*makes kissing noises* Lewis and Karrueche "sitting in a tree, k-i-s-s-i-n-g")

Aspiring model and actress, Karrueche Tran, who is the ex-girlfriend of singer, Chris Brown, who is not over her, was spotted going for a helicopter ride with $150,000,000 British race car driver, Lewis Hamilton. The two took a tour of New York to take in aerial views. Hamilton previously had a one night stand with Brown's ex-girlfriend, Rihanna, sent to him by rapper Jay Z as an inducement for signing with Roc Nation Sports. Hamilton declined to sign with Roc Nation sports after having sex with Rihanna.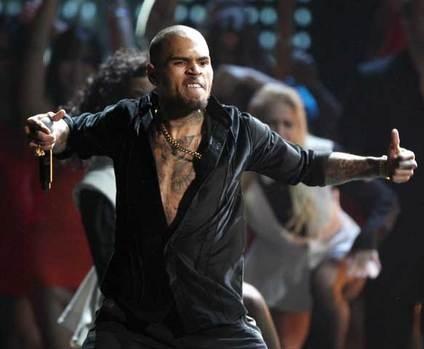 If Chris Brown catches Lewis Hamilton...
Hamilton, who is a Brown fan, is now trying to land Tran, who isn't easy like Rihanna. I have to give Karrueche credit. First she went on dates with England based football star, Memphis Depay. Now she is hanging out with London based Hamilton. Coincidence? I think not. Brown, who is very jealous of male attention towards Tran and has threatened to beat up men over her, has been unable to get a visa into Britain due to a past felony conviction. So, Brown can't touch Depay or Hamilton in Britain. Well played, Ms. Tran, well played (LOL). However, if the British government changes their mind and gives Brown a visa Karrueche, Lewis and Memphis will be like: