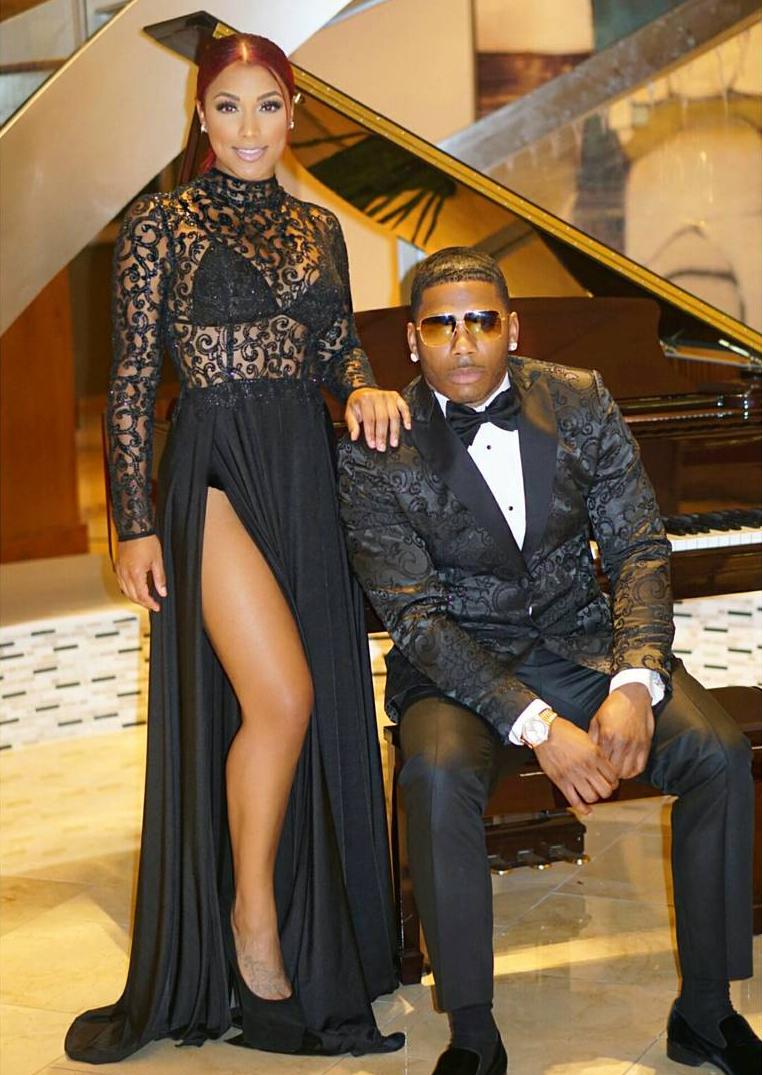 Shantel Jackson and Nelly looking like they are going to the prom (LOL just teasing)

Shantel Jackson, the ex-fiancée of the world's richest boxer, Floyd Mayweather, has been putting pressure on rapper boyfriend, Nelly, to get married. The two have been dating for 2-years and marriage has not occurred. Jackson dated Mayweather for several years and marriage did not happen in that relationship either.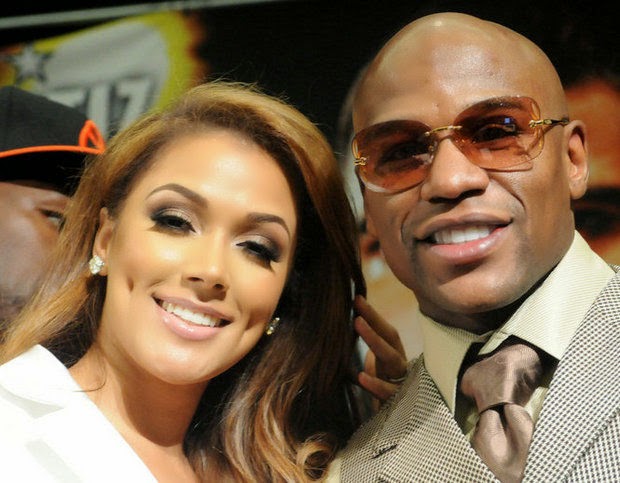 Shantel Jackson and Floyd Mayweather before he called off their engagement
Jackson is currently embroiled in a bitter legal battle against Mayweather, demanding money and her $5,000,000 engagement ring back (which is an inappropriate request by Jackson under the circumstances, considering what transpired). Nelly experienced legal troubles of his own, due to members of his entourage bringing marijuana on his tour bus, which was raided by police. Nelly accepted a plea deal, to avoid prison.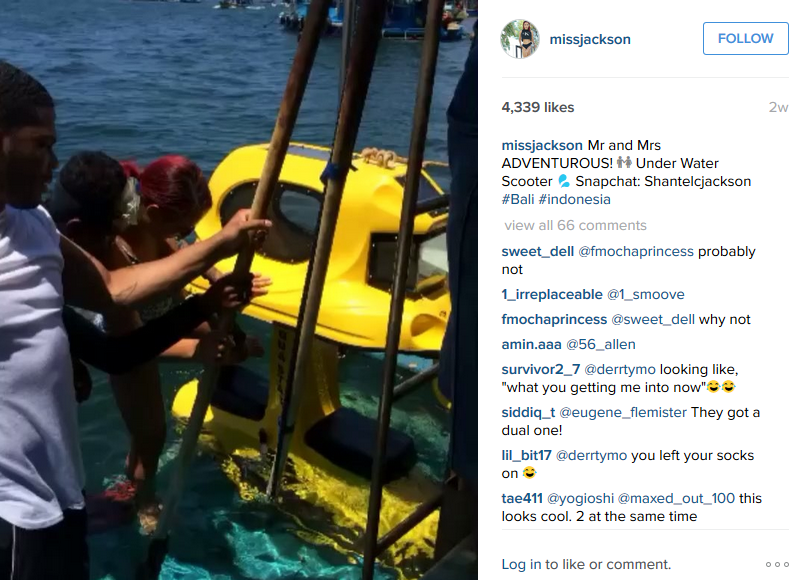 A recent post by Shantel Jackson on Instagram referring to herself and Nelly as "Mr. and Mrs. Adventurous"

Jackson, who is beautiful, comes across as desperate when it comes to marriage, which doesn't make sense. Many men would marry her. However, the ones she wants, first Mayweather and now Nelly, have refused to set a wedding date. Jackson became so desperate during her relationship with Mayweather that she flew from his home in Las Vegas, Nevada to her native Miami, Florida and using the court system legally changed her name to Shantel Mayweather, when the two had not gotten married at all.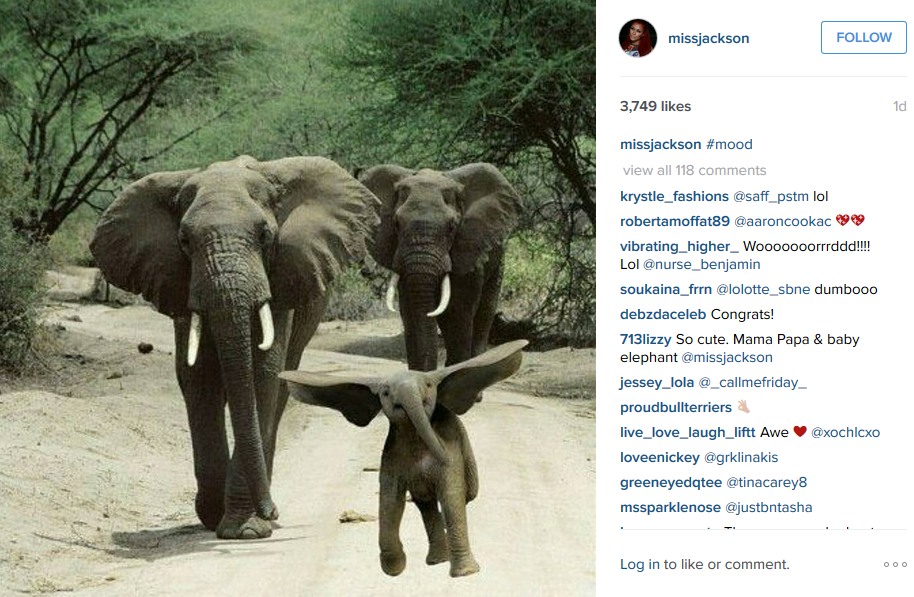 Jackson dropped another hint two months ago that she wants to marry Nelly
Now Shantel has been dropping big hints on Instagram trying to get Nelly to marry her. The first hint was a photo of a mother, father and baby elephant. The second hint occurred recently when she referred to Nelly and herself as "Mr. and Mrs. Adventure" while vacationing in Bali. If a man doesn't want to get married, it doesn't make sense trying to force him. It could cause resentment. It is better to find a man who is willing to get married. Jackson and Mayweather need spiritual guidance from God, as they still have emotional trauma from the secret double abortion she had, deceiving him into thinking he stressed her out, causing a miscarriage. The high profile split embittered them both and they have not been the same since. Try to work out and resolve that pain.