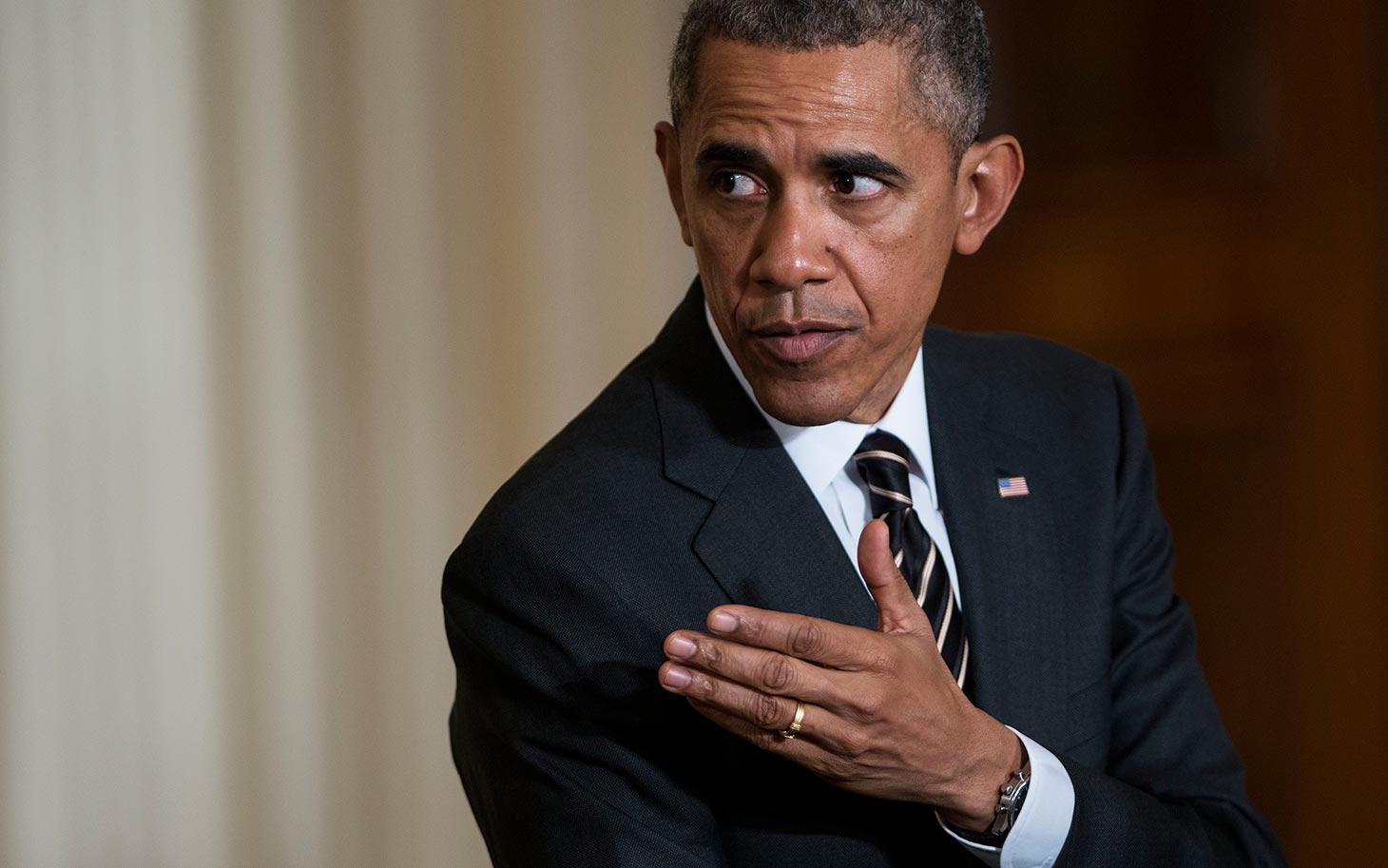 Obama's attitude clearly is: the law doesn't apply to me

The Obama Administration plans to give the National Security Agency the ability to spy on Americans and global citizens to greater degrees than they are already doing, in criminal violation of the law. The NSA will be able to share illegally obtained wiretap contents, hacked computer and email data, among other things, with any government entity it chooses. Obama will use it to further spy on personal, political and corporate rivals he deems enemies and use the data to harm people and their financial interests, for daring to defy or speak out against him (pay attention Apple and company).
Obama is already
using the IRS to terrorize his perceived enemies
, such as preachers (James Dobson, among others who spoke out against ObamaCare), politicians (Ben Carson, Donald Trump) and businessmen (the conservative billionaires the Koch Brothers regarding their financial interests, among others). Obama is also actively spying on British Prime Minister David Cameron, London mayor Boris Johnson and German Chancellor, Angela Merkel, among others.
All this spying is for political and economic reasons and has nothing to do with keeping America safe, as falsely claimed by the Obama Administration. These acts are violating the rights and privacy of Americans and global citizens, with no legal authority to do so. The Obama Administration also has no international jurisdiction and is criminally breaking international law in spying on foreign citizens and corporations via illegal wiretaps, hacking, GPS tracking, bank account scanning and physical surveillance. It is very unbecoming.
Privacy Advocates Blast Plan to Expand NSA Data Sharing

Feb 29, 2016 1:04 PM PT - The Obama administration plans to increase the amount of private communications the National Security Agency can share with other government agencies without first adding privacy protections, according to a report published last week in The New York Times.
The plan would ease restrictions on the amount of intercepted email and telephone intelligence the NSA gathers, including bulk collection of satellite communications, phone data between foreigners, and messages from overseas that U.S. allies provide, according to the report, which cited unnamed officials familiar with the deliberations.
The move represents a major expansion of surveillance and data sharing authority and has been a longstanding concern of privacy groups, according to Marc Rotenberg, president of the Electronic Privacy Information Center. "There are significant privacy implications that EPIC will examine in detail," he told the E-Commerce Times. The data subject to the expansion includes system-of-record notices, such as individuals of interest in foreign intelligence or counterintelligence activity...(
http://www.technewsworld.com
)