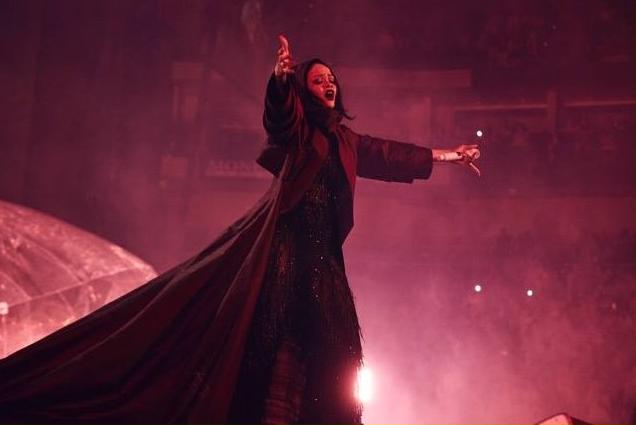 Some of the top urban bloggers have sounded off regarding the opening of singer Rihanna's new "Anti" tour, which took place in Jacksonville, Florida this past weekend and her show is a complete bust. That Grape Juice blog led the charge revealing Rihanna sounded like, "Struggle and stress." The Sandra Rose blog wondered out loud why people went to the show stating, "Rihanna's HEAT (Half Empty Arena Tour) is better suited for concert goers with hearing loss."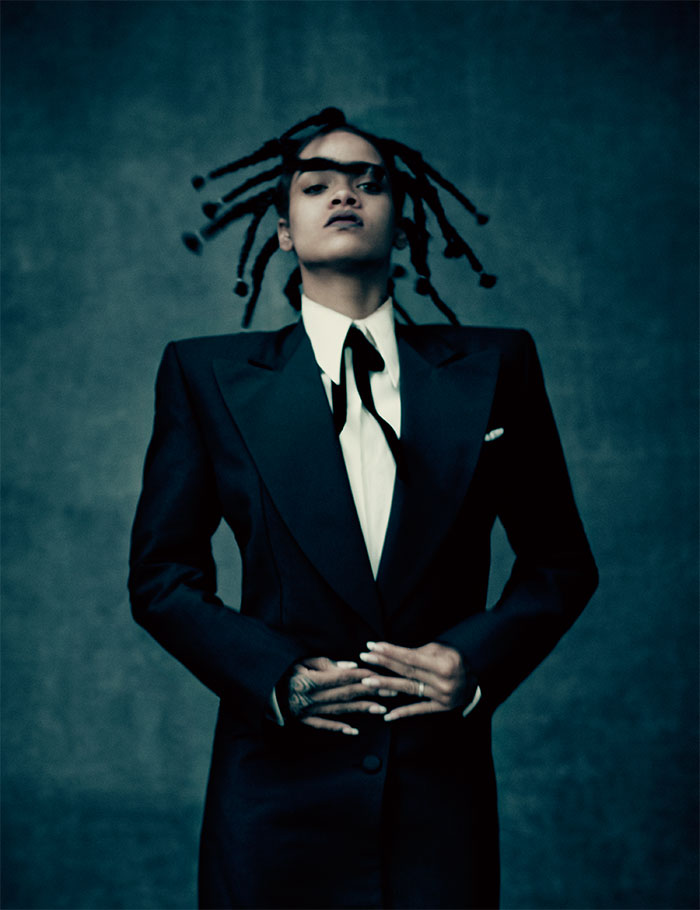 Rihanna


Rihanna, who was flirting with blogger, Sandra Rose, inviting her on a previous press tour, will not be happy with the review. Rose declined as she's not desperate. Rose's readers slammed Rihanna as well in the feedback section of the tour review article, labeling her washed up. That Grape Juice has also slammed Rihanna in the past for abandoning her Barbadian roots in trying to sound like she was born and raised in New York. It affirms that she is a manufactured artist willing to do anything for fame (including sleep with Jay Z and his industry cronies).
STORY SOURCE

Rihanna Kicks Off 'ANTI World Tour' / How Did She Sound?
By Sam on Sunday 13th Mar 2016 - After a slew of postponements and push-backs, Rihanna finally launched her 'ANTI World Tour' in Jacksonville, Florida last night. The Bajan sensation has much to make up to fans following the rockiest of roll-out's for the trek and its housing album 'ANTI.'
Hoping to right the well-documented wrongs, the 28-year-old journyed through smashes such as 'Diamonds' and 'Umbrella,' as well as tackling newer numbers ala 'Work' and 'Kiss It Better.'
Per the array of costumes, the production is unsurprisingly pleasing to the eye. What about the ear, though? Find out below…Sadly, Rih once again sounded like struggle and stress, case in point the footage below. It's shocking that she's still being allowed (by both her team and the public) to phone in these performances. Truth be told, there'd be little to harp on about if what she exhibits was the length and breadth of her ability. Yet, next to never does it ever feel like she's turning in her heartiest effort.
Instead, it seems like a matter of "lemme give one lazy whine and a lazier vocal and punch right on to the next city." Said mindset is wack and, by the looks of it, so too is this tour...
Monday, March 14, 2016 - After numerous delays and cancelations (due to slow ticket sales), washed up singer Rihanna kicked off her HEAT (Half Empty Arena Tour) in Jacksonville, Florida on Saturday. Thatgrapejuice.net reports that Rihanna sounded like "struggle and stress" on Saturday night. He added that Rihanna's HEAT Tour is better suited for concert goers with hearing loss. Rihanna's HEAT tour is probably the first half empty arena tour by an artist in support of a flop album...