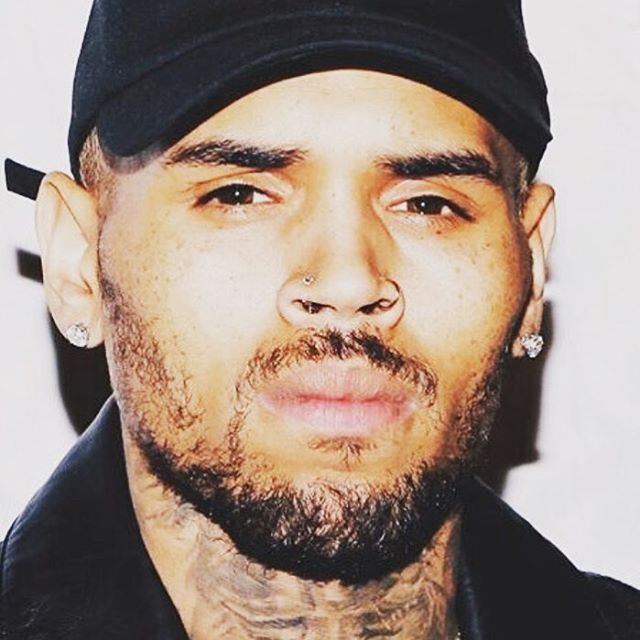 Chris Brown
Danielle Patti, a woman believed to be stalking Chris Brown, was arrested for trespassing at his Los Angeles mansion. She told police she was dating Brown and he blocked her in the property as she tried to leave the premises. Patti then stated Brown began threatening her on social networking for stalking him.
As stated in the Judiciary Report article "
Chris Brown Hit With Restraining Order From His Stalker
" published to the site on March 17, 2016, "Patti filed paperwork to obtain a restraining order against Brown and it was granted, even though he is a victim of her criminal stalking. Brown has not handled this matter correctly. He is the one that should have a restraining order against Patti.
However, by lashing out against her directly on social networking, he has now broken the law. Brown should have let his lawyer Mark Geragos handle the matter."
Brown finally turned the matter over to his attorney's office, who went to court on Tuesday, March 29, 2016 and had restraining order Patti obtained overturned, as she produced no evidence she dated Brown or that he sent her threatening text messages. According to TMZ, when the judge asked Patti to give the court the threatening text messages Brown sent her, she stated she had deleted them because they "scare her" and she "didn't want the memories." TMZ is also reporting she did not have Brown's phone number or email address.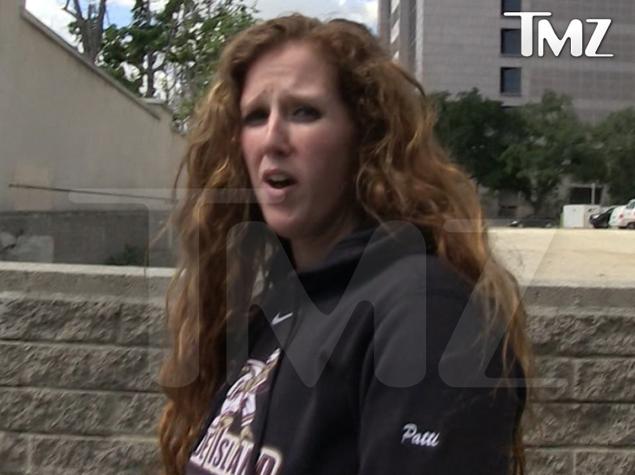 Danielle Patti

I did not believe the story was true, evidenced by the fact that two weeks ago I referred to her as his stalker. Now that her picture has been posted, I can also state she's a nice looking person, but she's not Chris Brown's type. Not because she's white. He has dated beautiful white women, as well as beautiful black women, Latinos and Asians. However, he has a type. He likes women who are glamorous.
Patti is suffering from a case of Erotomania, a psychiatric condition where the subject is convinced they are in a special romantic relationship with someone who is not dating them. Patti convinced herself that Brown is in love with her, she was invited to his home (she was trespassing) and they are dating, when none of that is true and it appears they've never even met.
Fans like to take celebrity bus tours operated by companies to go sightseeing or on their own drive by the homes of their favorite stars and take a picture of it. That is not uncommon. Under the law that is not stalking. However, if someone takes it too far by trespassing and or breaking an entry into the actual house/apartment, then it becomes illegal. It also becomes illegal if there exists a pattern of stalking, such as following the target around various locations such as medical appointments, business meetings, their home ect., in a repeated pattern.
Brown is still in love with his ex-girlfriend Karrueche Tran, who dumped him for cheating on her and fathering a child outside their relationship (and if you scream that woman's name on one more song social networking will never let you live it down LOL).
STORY SOURCE

Chris Brown Alleged Ex-GF Shut Down in Court ... No Restraining Order

3/29/2016 3:37 PM PDT - The woman claiming to be Chris Brown's ex-girlfriend didn't get the restraining order she requested after failing to produce any evidence she'd ever dated the singer. Danielle Patti got her day in court to back up her bizarre claims -- that she and CB hooked up last December and when they broke up, he started harassing and threatening her via text and social media.
She'd already been granted a temporary restraining order, but on Tuesday in a L.A. court a judge asked Patti to hand over proof of any threatening messages from Brown. She told the judge she'd erased them because they scare her and she "didn't want the memories." She also admitted she didn't have Chris' phone number or email address after being grilled by Chris' lawyers, Ben Meiseles and Setara Qassim. The judge quickly tossed the case...