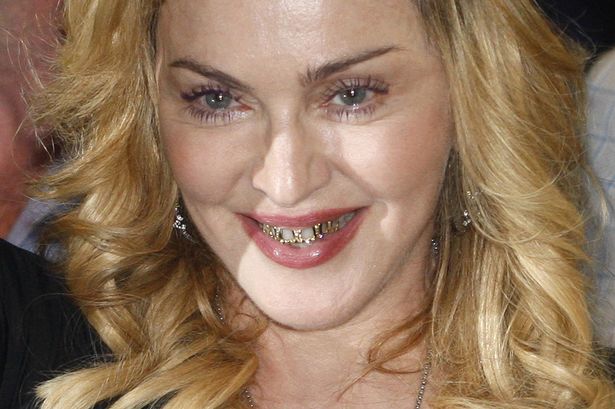 Madonna
Rumors are rife in the entertainment industry that Madonna attacked her son, Rocco Ritchie, which caused the 15-year-old to flee to his dad's house in London, England. The violent, psychotic singer, who had to settle a near $700,000 lawsuit for choking an 11-year-old child in New York, attacked her son as well in a fit of rage, over the boy's mobile phone. Madonna has been illegally wiretapping her son's phone to monitor his calls with dad, Guy Ritchie, 47, who remarried last year, marrying Briton, Jacqui Ainsley.
Madonna is jealous of her son's relationship with his dad and stepmom. Madonna, 58, is also insanely jealous of Jacqui, who is a pretty 30-year-old model. Not liking what she has been illegally hearing on the wiretaps, Madonna lost her temper and attacked her son. Madonna has made her biological and adopted children miserable. She shouldn't be surprised that they want to live with Ritchie, rather than remain in her crazy custody. Madonna has exposed her kids to underage drinking and drug use, which she foolishly bragged about to the public.
Talk show host, Wendy Williams, recently slammed Madonna as having lost her mind, after the singer went on stage drunk, high and making crazy rants. Recently, Madonna, who has repeatedly paid men to date her for two decades, desperately stated on stage, "Somebody please f**k me." What kind of washed up, hard up madwoman says something like that to a crowd. Rumors in the industry also indicate Madonna also contracted STDs from years of sexually promiscuous behavior, such as regularly taking a limo to downtown New York in the 1980s and having sex with random men, who openly spoke about it.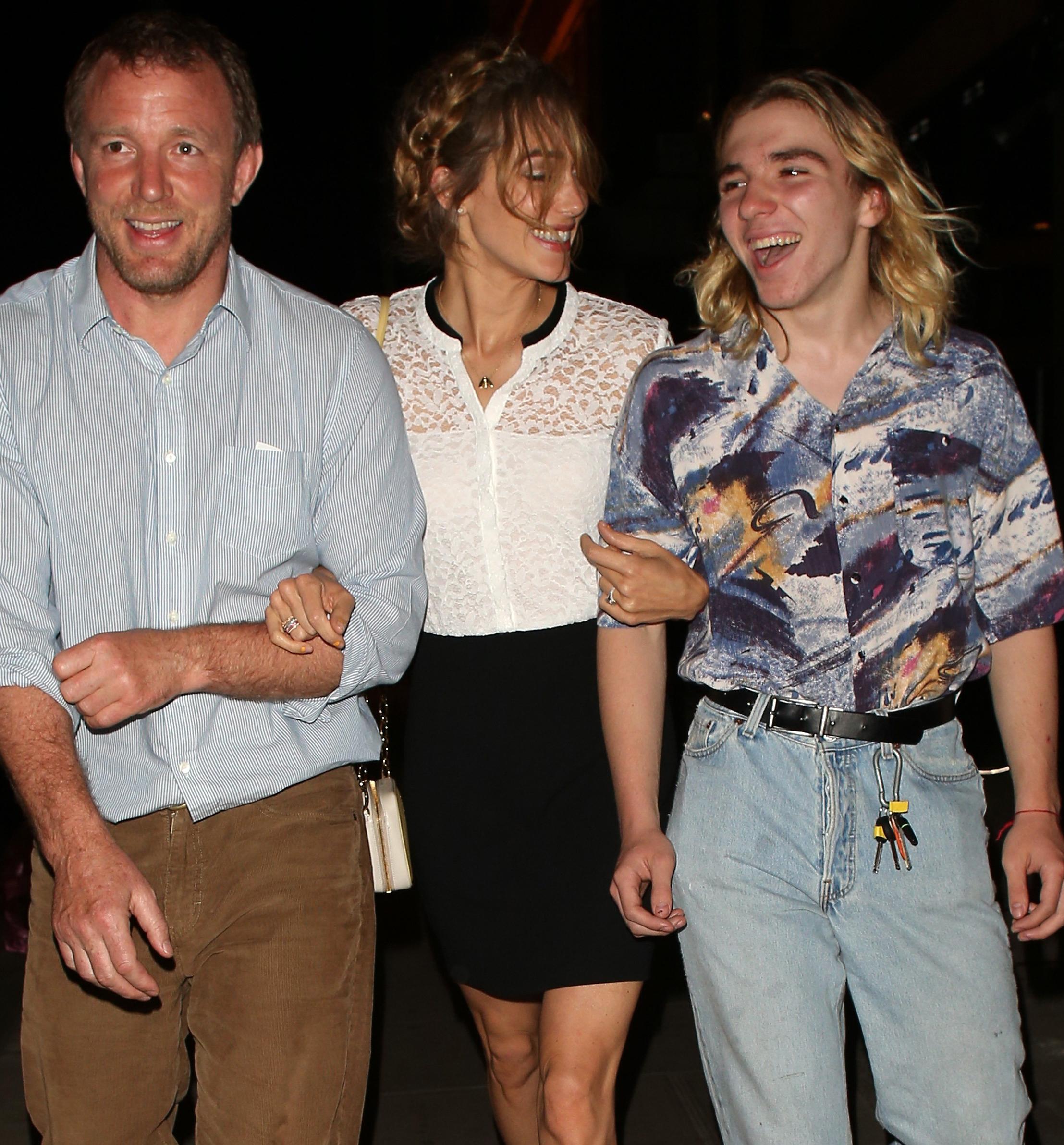 Guy Ritchie, his wife Jacqui Ritchie and his son whose mother is Madonna, Rocco Ritchie
Madonna paid the father of her daughter, Lourdes Leon, 19, money and gave him a condo, in exchange for fathering her child. The New York Post reported Madonna bribed boyfriend Jesus Luz with a job as a DJ and a $3,000,000 condo in New York to publicly date her. Madonna also paid Moises Arias to date her, via cash for a new place and gave him gifts. All of this is pathetic. Most women can easily get a boyfriend, even more so when it's a famous woman. However, Madonna is so repugnant to men she has to pay them to date her.
It's no secret in London that Guy Ritchie never wanted to marry Madonna. However, she trapped him with a pregnancy that nearly ended in tragedy, due to birthing complications and promised him a career in the film industry, using her Hollywood contacts and stolen scripts that got them sued by several people.
Madonna's children should not have been made to live in such an unstable, toxic environment, full of alcohol, drugs and promiscuous sex. There was a mini-scandal with Madonna's biological daughter at a private school, due to her overtly sexual behavior and drug use, which she no doubt learned from her mother.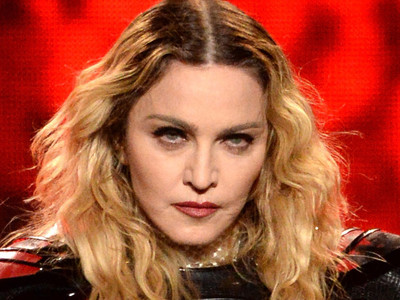 Madonna (hmm, the plastic surgery still isn't working)
Madonna's adopted children, David and Mercy, are essentially being held hostage, while claims are being made in the industry that they wish to live with Ritchie in London. However, due to bribery she is allowed to keep the two adopted children as trophies, in an environment adverse to their well being. It is an injustice and crime. Madonna controls her biological daughter with money and rushed her out of the family home at age 15, due to her boyfriends paying her daughter more attention than her.
All is not well with that relationship either. People in the industry have heard Lourdes Leon badmouthing her crazy mother she finds an absolute embarrassment, due to her publicity stunts, cringe worthy, raunchy stage shows and her failed quest to look 18-years-old again. Madonna even pays paparazzi to airbrush pictures they take of her on the streets. She paid to have CGI remove her wrinkles from videos, which is not the norm in music. However, when the press and fans meet her they see her true age.
A woman who worked with Madonna contacted me previously, informing me of some of her horrid and crazy behavior. I was not surprised by what she stated. Some in the industry believe Ritchie's son, who is relying on his dad's money for support, not his mother's funds, will throw Madonna under the bus via a tell-all informing the world of her horrible behavior, in an exposé that will make "Mommy Dearest" look tame by comparison. She should not have been allowed to inflict damage on these children. They have become drug addicts and alcoholics with mental issues from the Kabbalah cult, due to her terrible parenting.

RELATED ARTICLES