Chris Brown


R&B singer, Chris Brown, is growing restless on social networking again. He has gotten into a series of social networking fights with fans, associates and former girlfriend, Karrueche Tran. Brown, angered by the personal problems in his life and mounting lawsuits, as well as events transpiring in the 2016 U.S. Presidential election, slammed America on the Instagram website.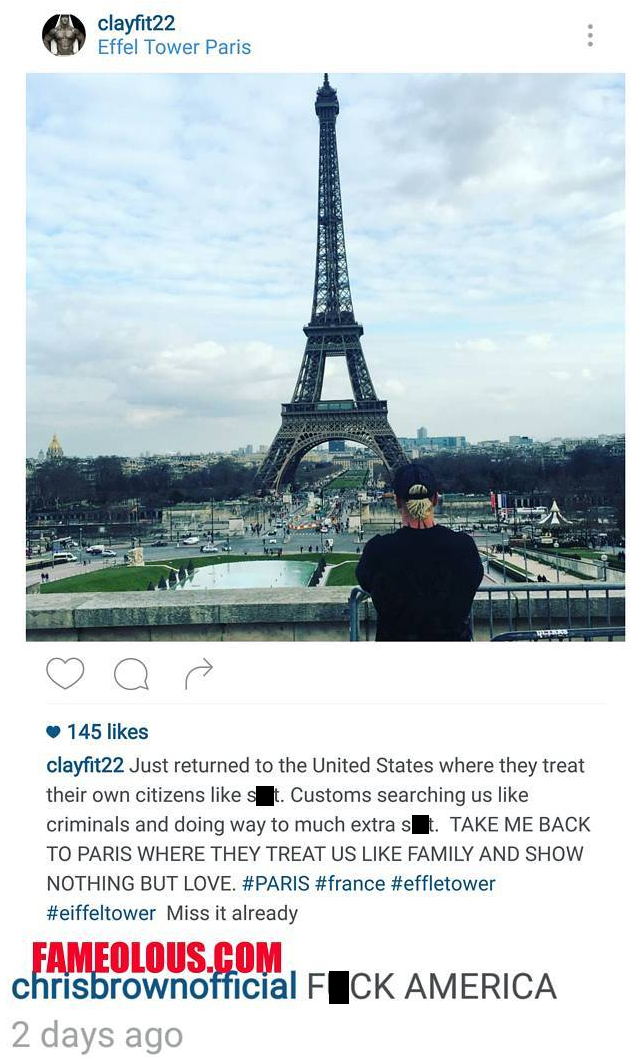 Chris Brown responds to a friend's post on Instagram complaining about America by stating "f**k America"

A man posted about missing France and unfavorably compared America to the European nation. Brown agreed and posted "f**k America" under the post. Brown has been publicly slamming controversial presidential candidate Donald Trump, encouraging people to go to his rallies in groups and protest. Brown has also been slamming police in America as well, regarding cases of racial profiling and excessive force.