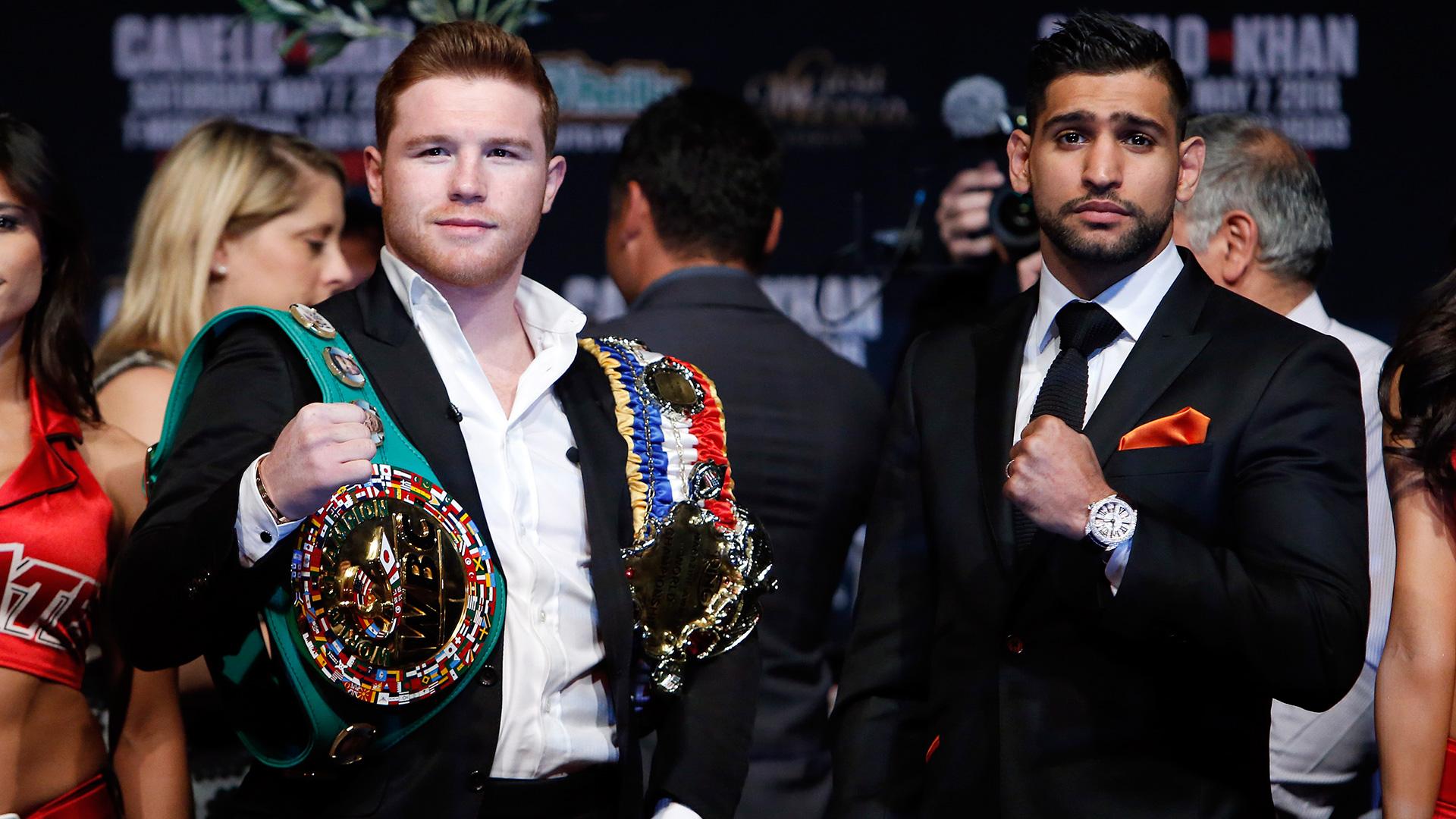 Saul "Canelo" Alvarez and Amir Khan


29-year-old British boxer, Amir Khan (31-3) has been piling on the pounds to fight muscular, solid 25-year-old Mexican boxer, Saul "Canelo" Alvarez (46-1). Some boxing pundits agree with Khan's decision, while others do not think it is the best course of action. Some are of the belief more weight will give Khan more cushion to absorb blows. However, what is 10 pounds going to do against a man you would think can punch through steel when he hits people in the ring, due to his knockout ratio. Undefeated boxer, Floyd Mayweather, warned regarding Khan taking on Canelo and bulking up, stating if you are not used to fighting at a heavier weight, it can prove difficult.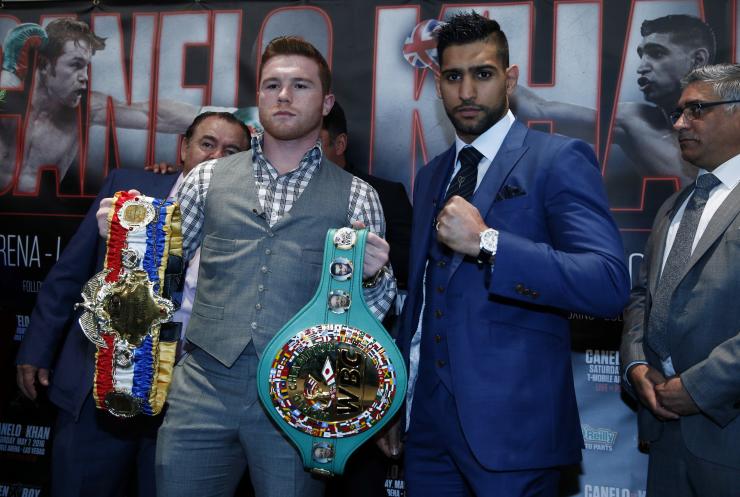 Canelo is projected to be in the 160s weight range, while Khan is at 147 pounds for the fight

Many have emphasized Khan's quick hands, which are indeed an asset in boxing. It is great for stealth shots and registering punches as points. However, it is not enough, because no matter how fast you are, if you get clipped and your chin is known as your Achilles heel, it can result in a knockdown or worse, a knockout. Canelo knows Khan has experienced chin trouble in previous fights and will be aiming for his chin like it has a big bull's eye on it with a sign that says "punch here."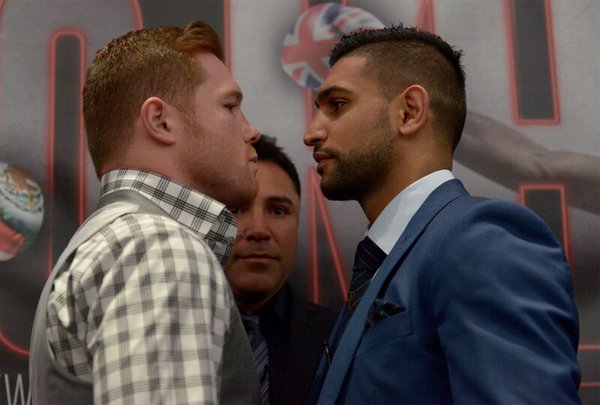 The only fight Canelo has lost thus far is his bout against Floyd Mayweather. If you take a good look at Mayweather's physique, he's not overly muscular nor is he massive. He didn't bulk up for the Canelo fight. Then again, Canelo was somewhat smaller then. Mayweather usually fought in the 140s (weight). Compared to a middleweight or heavyweight, that is a trim and toned athlete, not a hulking one. However, Mayweather's accurate punching and evasive defensive skills are what won him the Canelo fight.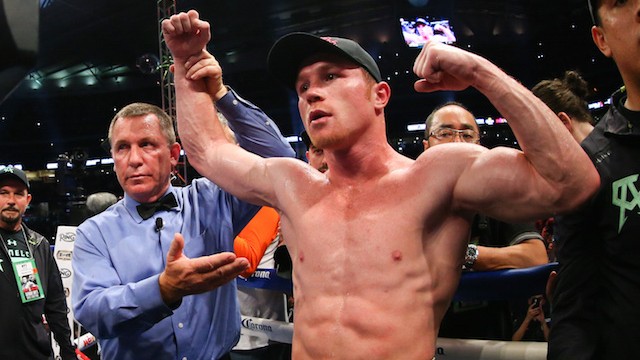 Khan seeks to use said fight as his blueprint for the his scheduled Canelo bout, but that's easier said than done. Many have tried to emulate Mayweather's defensive style and didn't match it. Additionally, Canelo has gotten bigger, stronger and trickier since that fight. Canelo's unpredictability in the ring is one of his greatest assets, as seen in the James Kirkland fight.