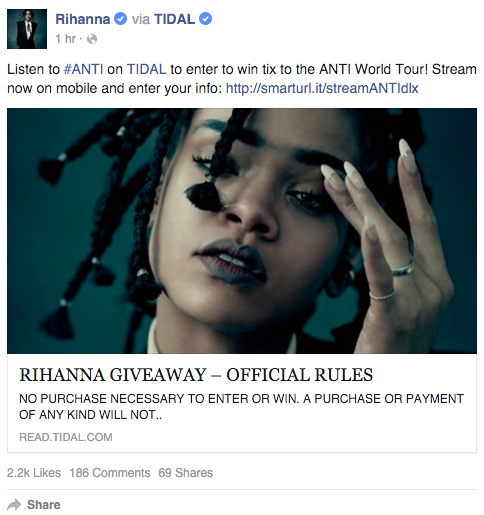 Photo caption courtesy of Oh No You Didn't website
Reports indicate tickets sales for Rihanna's upcoming tour in support of her flopped, heavily slammed album "Anti" are flopping as well. The album "Anti" is currently mired in controversy over electronics company Samsung buying 1,000,000 copies for a dollar each and the RIAA certifying the album platinum, which the public is calling fake and cheating.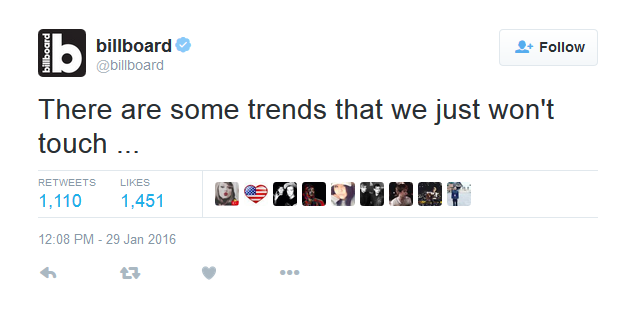 Billboard slammed Rihanna's Samsung stunt and refused to count the copies towards album sales
Now comes word that Rihanna's planned tour that Samsung paid to have booked in arenas around the world, underwriting the costs in anticipation of good publicity and getting their investment back, is flopping in a big way, prompting Jay Z's Roc Nation to give away free tickets. Samsung is already angry over the negative publicity they are getting on social networking for buying 1,000,000 copies of "Anti." With tour ticket sales in the toilet, they are not going to see return on their investment and are already saddled with bad publicity.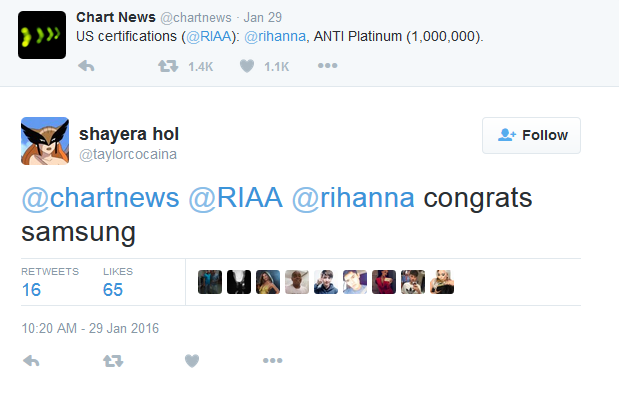 Many people on social networking are mocking Rihanna and Samsung over the sales stunt




Major label artists with Rihanna's type ego, do not like performing to half empty arenas. They are very proud and can't handle it. This is what Rihanna is facing. To save face, Jay Z's company will be giving away loads of tickets in online contests and to radio stations to fill the empty seats.





Rihanna giving away free tickets for her low-selling ANTi Tour




February 2nd, 2016, 01:33 am - Rihanna and TIDAL are staging a giveaway for her ANTi World Tour. In an effort to make people stream the album and inflate ANTI's chart positions, the giveaway requires absolutely no purchase. Fans are encouraged to stream the album to increase their chances at winning...the ANTi tour hasn't been selling either and most of the dates have thousands of tickets still available...