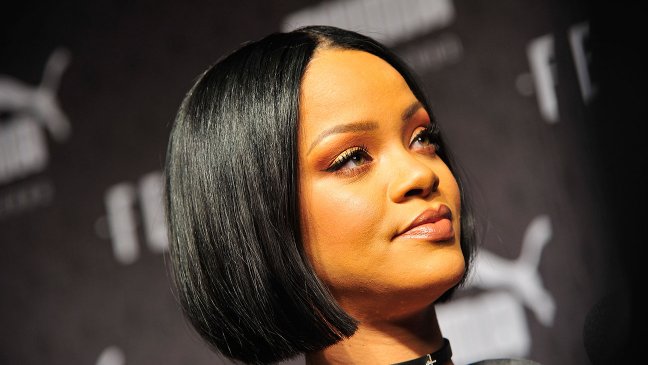 Rihanna
Rihanna's career has been in free fall, via flopped music singles, a failed album "Anti" and a poor selling concert tour she had to cancel select shows for due to a lack of ticket sales. Rihanna's remaining fans slammed her self-designed Puma shoes, branding them ugly on social networking. The man she has been romantically pursuing, vain, vapid actor
Leonardo Dicaprio
, who used her for sex and dumped her, as he does with so many women in what is unkind behavior, left a party with three other women, snubbing her. How debauched. Shortly after, Dicaprio, who is also a drug addict and alcohol abuser, spent Rihanna's birthday with another woman, adding insult to injury.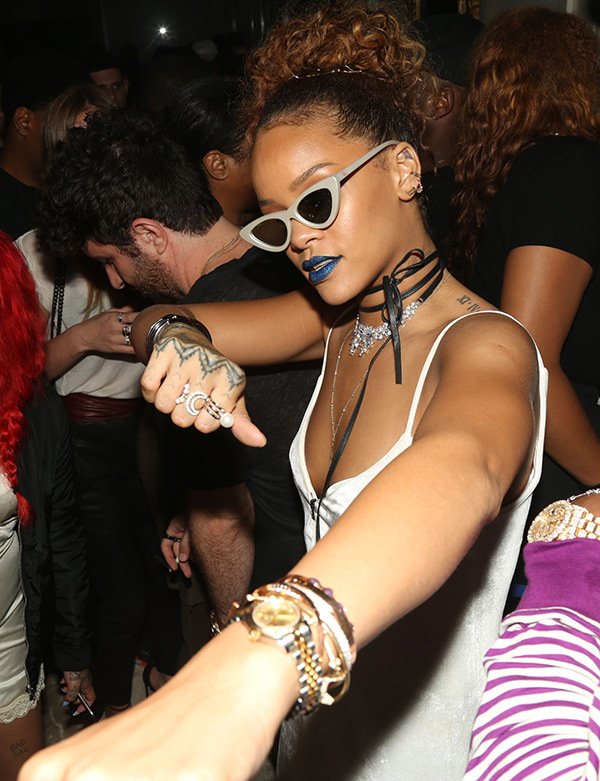 Rihanna is very naive and foolish to think Dicaprio was serious about her. He hasn't even publicly owned up to her. Dicaprio flat out denied dating her, via his publicist in a press statement, though people photographed them kissing and going into the same hotel. Dicaprio's mother would have a fit if he got serious with Rihanna, who is deemed trashy and skanky. Not that dating a promiscuous, unfaithful man apart of the self-proclaimed "pus*y posse" who has had sex with 90% of the women in Hollywood and hundreds of groupies, is a great catch (yea, I said it). What kind of relationship is that where you have to go to the clinic every few weeks wondering if you've contracted a life altering sexually transmitted disease.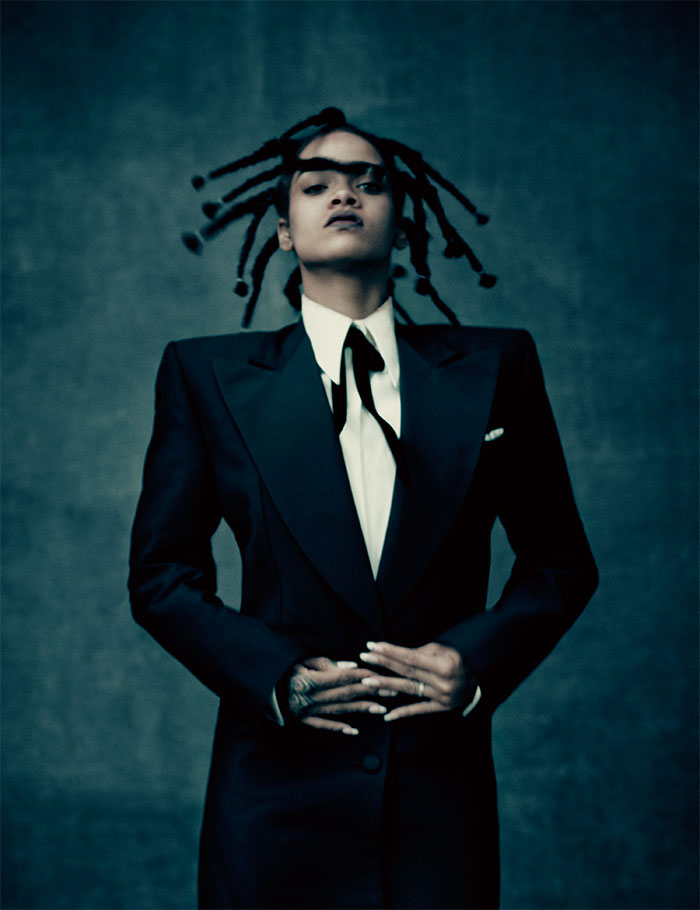 Realizing her career and love life are in the toilet, Rihanna went on one of her lesbian drug binges, where she and assistant, Melissa Forde, her drug procurer and carrier, locked themselves away and do drugs and alcohol in great quantity for days at a time. Rihanna was not suffering from bronchitis. The real problem was Rihanna went on an alcohol and drug binge and became too out of it to perform or face reality. TMZ revealed via video recordings that two days before Rihanna cancelled her Grammy performance and a few short days later on her birthday, her voice was absent the signs of someone suffering from bronchitis.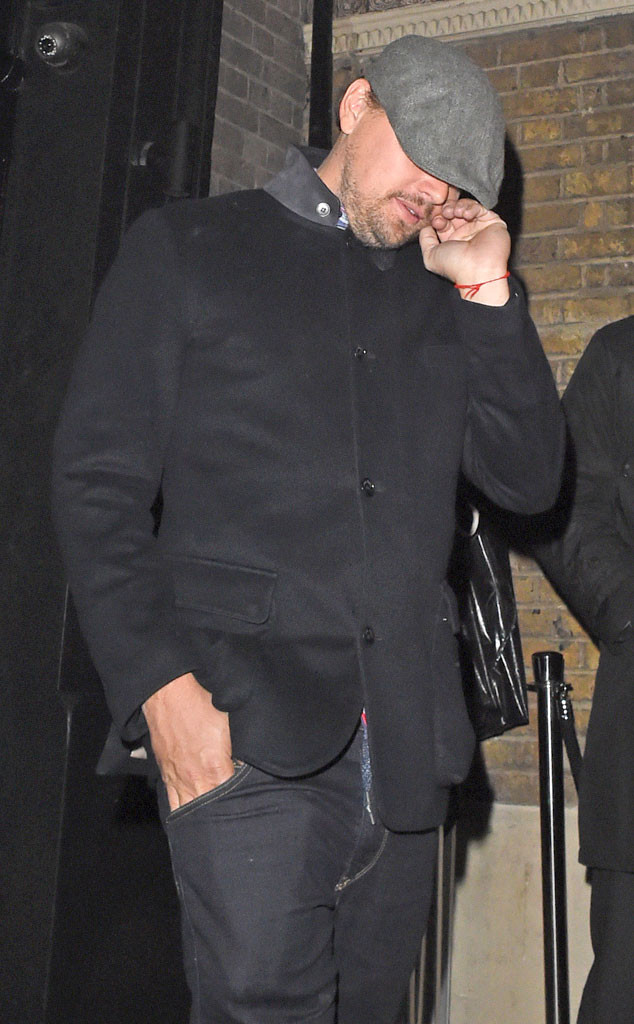 Rihanna is a manufactured recording artist, who can't sing and was signed solely for her appearance that was drastically altered by the label and her management, via a nose job, breast implants, hair extensions and skin treatments. As Rihanna is rapidly approaching 30 and showing the signs of aging, due to extensive drug use and alcoholism, it is becoming harder to sell her to youth audiences. As she cannot sing, there is nothing to carry her career once the image goes. Adding to their troubles is Rihanna has become a junkie and if she continues along this path, she is going to permanently overdose.
STORY SOURCE


Rihanna Meltdown at the Grammys
2/17/2016 1:00 AM PST - Rihanna was screaming and hysterical before she bailed on the Grammys, but there are conflicting stories about what triggered her outburst. Sources connected with the show and several sources who were not connected but present at the show tell TMZ ... the singer was loudly expressing displeasure over her rehearsal. They say she was loud and upset and, as we first reported, bailed on the event...
Rihanna's people say she had a medical issue ... bronchitis that was so bad she could not perform and that's why she left. Sources close to RiRi tell us she was too upset to stay and watch the show. It's interesting ... Rihanna sang flawlessly two nights before the Grammys at a Lionel Richie charity event. Several sources say her voice was also great at the Grammys rehearsal...
http://www.tmz.com
Leonardo DiCaprio Parties in London and Leaves Nightclub With 3 Mystery Girls
Feb 21, 2016 5:46 PM - ...The 41-year-old was photographed in central London on Sunday just after 3 a.m., leaving the Toy Room nightclub with three unidentified women. A vehicle was waiting for them and DiCaprio waited for the three to get in before climbing inside himself, a source told E! News. They drove off without saying a word. DiCaprio wore a black jacket and matching pants, gray cap and a red string bracelet he's been sporting for months...
DiCaprio is often seen at nightclubs, alone and with women, and was recently seen near a New York City club where Rihanna also partied. The two had sparked romance rumors last year, when they packed on the PDA at her birthday party. Neither has commented on the status of their relationship. Rihanna celebrated her 28th birthday Saturday in Beverly Hills...