Gaga's Friends In Hollywood Loved Her Performance But The Late Star's Son And Twitter Were Not Amused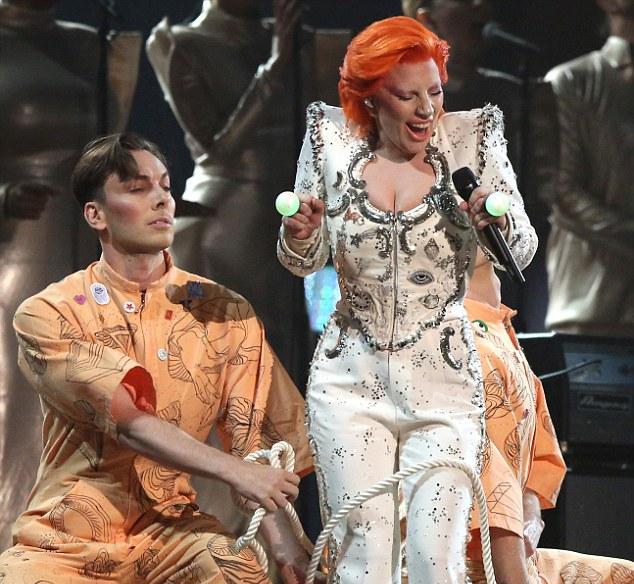 Lady GaGa (right) dressed as David Bowie during her tribute set at the Grammys
In the February 15, 2016 article "
Grammy Awards Slammed As Racist Over Excluding Black Stars From The Posthumous Musical Tribute Segment Of The Show
" which was posted to the site several hours before the telecast, I stated, "I wouldn't particularly call the Grammys racist. The Grammy awards committee has given many awards to minorities who are black, Hispanic and Asian...I do not think the Grammys are racist, but something else is going on regarding the snub, that probably falls under the category of some other music industry politics and foolishness. Let me guess, some spoiled brat of a modern star wants to indulge in a long performance to promote some new, nonsensical song and album that isn't even original, so the tribute section has been shaved down. Do the new cultists running the Grammys know so little about music that they failed to realize what Cole and White have done in entertainment history."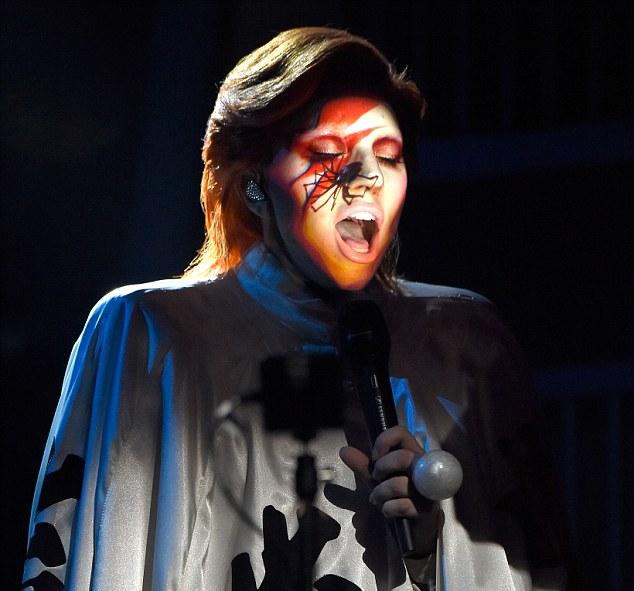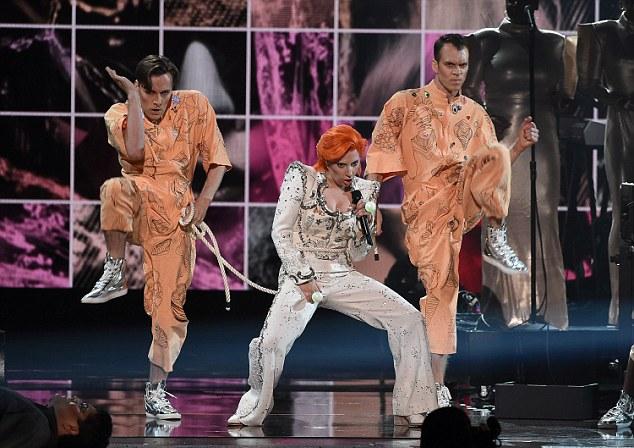 Lady Gaga as David Bowie
It turns out the culprit was Kabbalah Center cultist Lady Gaga. According to reports, Lady Gaga sang EIGHT David Bowie songs in a tribute to the late star. So it was what I suspected. It wasn't about racism. It was about an indulgent modern star using the show to promote their latest project causing the tribute section to be cut down at other artists' expense.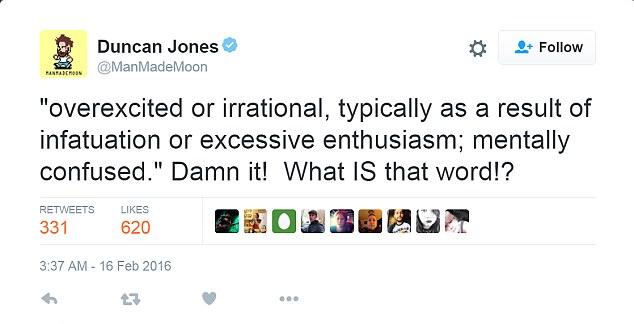 David Bowie's son slams Gaga's tribute to his dad
Gaga was slammed on social networking for using Bowie to promote herself and a new sponsorship deal she has with Intel. The Judiciary Report has nothing against Intel. Cross promotional deals are made all the time, but considering so many stars have died, Gaga's set should have been shorter. Bowie's son, David Jones, was also not amused with Gaga using the tribute to promote her endorsement deal.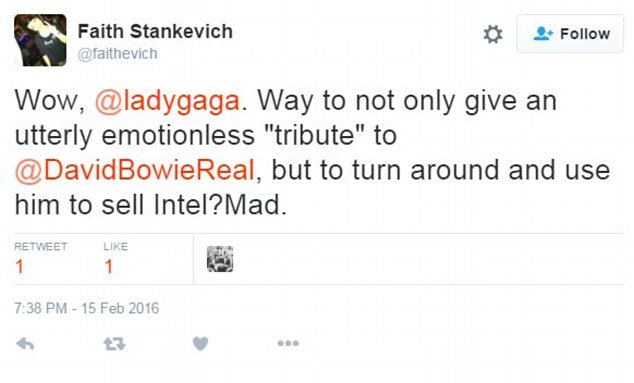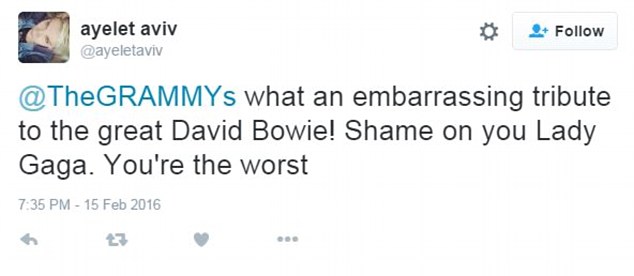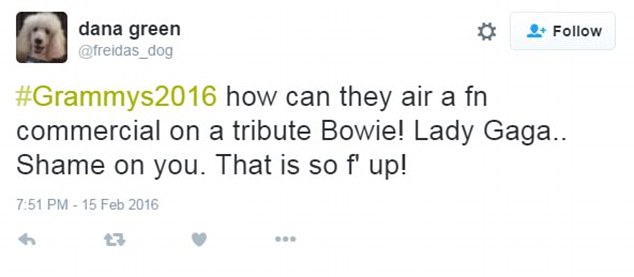 Tweets slamming Lady Gaga exploiting David Bowie
As stated on February 15, 2016, I would not be watching the Grammys and I did not. Apparently, many other people did not either, as the show hit a 7-year ratings low. The music industry is in chaos. Unprofessional, mentally unbalanced people are running it and not producing quality, original material. The standard of excellence has dramatically fallen. Audiences today are being cheated out of a full musical experience coming from sensible musicians, who know their craft and what is acceptable conduct. So many artists are trying to out crazy each other and compete for the title of most vulgar.
STORY SOURCE

David Bowie's son calls out Lady Gaga after Grammys
Posted February 16 2016 — 12:33 PM EST - Lady Gaga delivered a powerful performance in memory of late music legend David Bowie at the Grammys on Monday – but not everyone was pleased. Bowie's son, Duncan Jones, took to social media on Monday night to blast the singer's performance, which featured 10 of his father's most famous songs, with a cryptic tweet. "overexcited or irrational, typically as a result of infatuation or excessive enthusiasm; mentally confused." Damn it! What IS that word!? — Duncan Jones (@ManMadeMoon) February 16, 2016. Jones posted the dictionary definition of the word "Gaga" on Twitter. " 'Overexcited or irrational, typically as a result of infatuation or excessive enthusiasm; mentally confused.' Damn it! What IS that word?!" he tweeted...