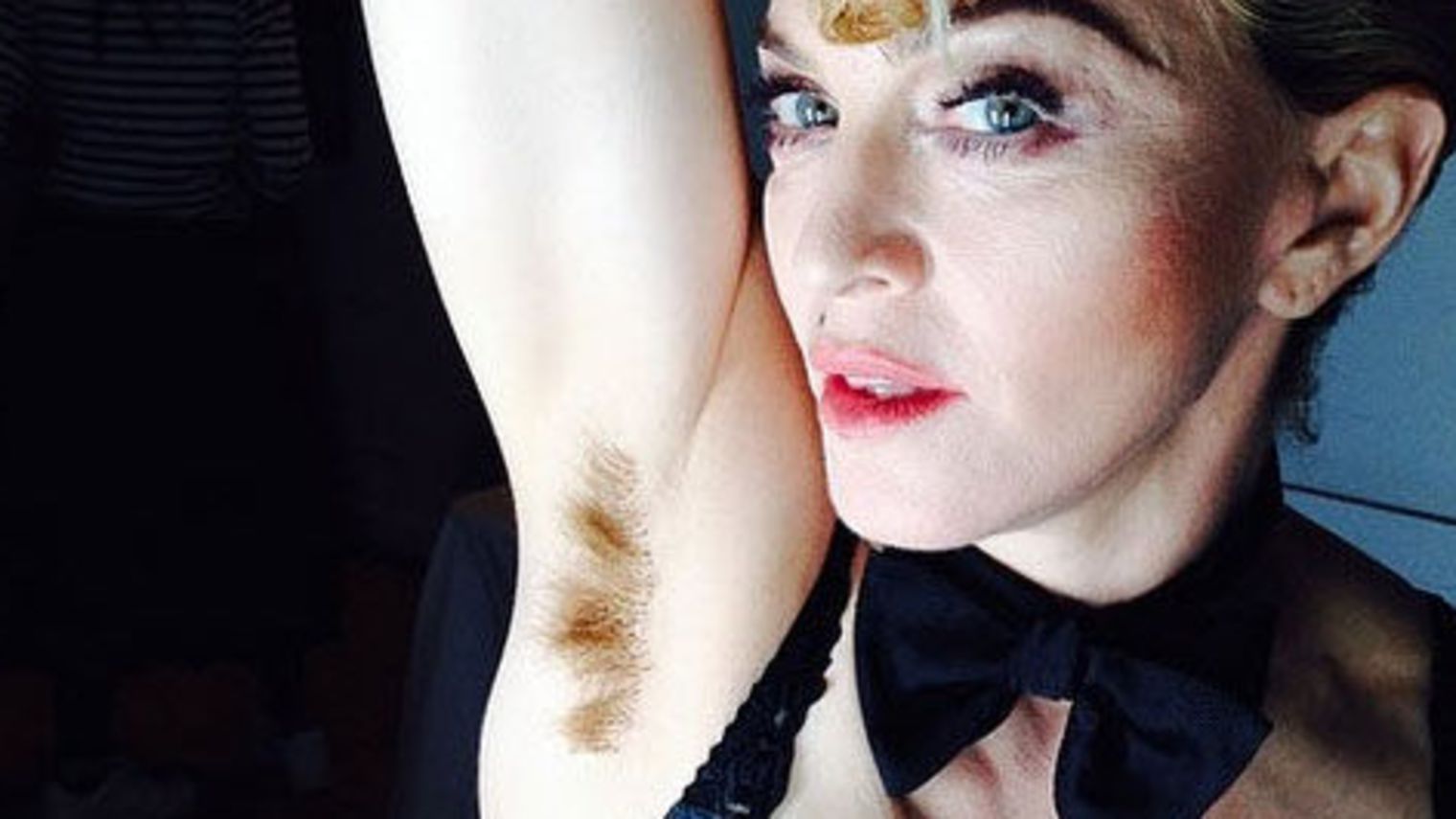 Mad-onna




This is a follow up to the December 16, 2015 Judiciary Report article "Madonna Is A Terrible Parent" regarding the criminally insane pop singer's horrendous parenting skills and her sick obsession with other people who want nothing to do with her, rather than taking care of her kids, who are on the brink. Today, Yahoo News published an article regarding Madonna's ex-husband, Guy Ritchie, who ran from her like the plague (as did Sean Penn), filing legal papers against her, regarding the custody of their troubled, alcoholic, drug addicted 15-year-old son.

Even Madonna's children don't want to be around her. Madonna's underage son is defying a court order refusing to return to America to spend Christmas with the evil pop star, determined to stay with his dad in London, England. In the article "Madonna's Son Ordered Back to US to Spend Holidays With Her" Yahoo News stated, " Her son, Rocco, had wanted to stay in London for Christmas with his British dad, Guy Ritchie, but a judge ordered Wednesday that he return to the U.S. and granted the pop star's legal request to be reunited with the 15-year-old teen. 'He has expressed very clearly that he does not want to return to New York,' Ritchie's attorney Eric Buckley told Manhattan Supreme Court Justice Deborah Kaplan when she ordered him to come home to his mother."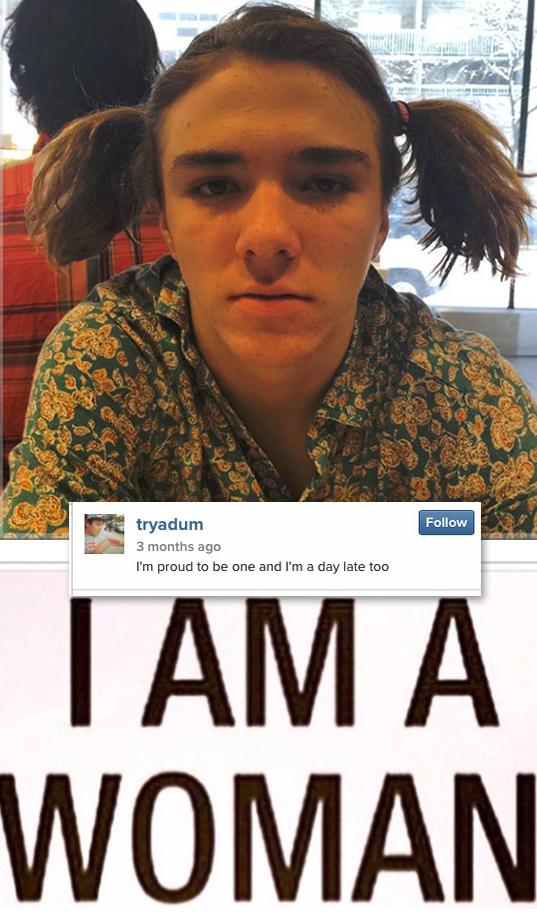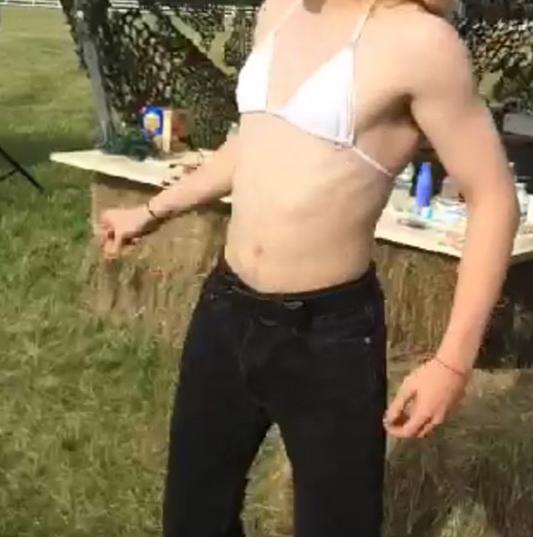 Madonna's gay son came out of the closet online much to the anger of her Kabbalah Center that hates homosexuality




It says a lot that Madonna has to force her own child via a court order to spend time with her. That's pathetic. No one wants to be around Madonna, as she is an evil, mean spirited, mentally deranged witch. The only people who semi-tolerate Madonna are those on her payroll, being paid with money from criminal copyright infringement. Madonna is vile for feeding the case to the press for attention and publicity, embarrassing her son to the world (like it's not embarrassing enough for him that she is his mother). She's too foolish to realize how bad it looks on her having to force her own child to spend time with her.

Rather than properly raise her own children, who have terribly gone astray, she spends her time in Kabbalah criminally spying on and harassing people like a brainless moron, via private investigators and repeatedly trying to make contact with individuals who do not want her in their lives (her first private investigator was sent to prison after I reported him to authorities and gave them statements regarding his horrible conduct).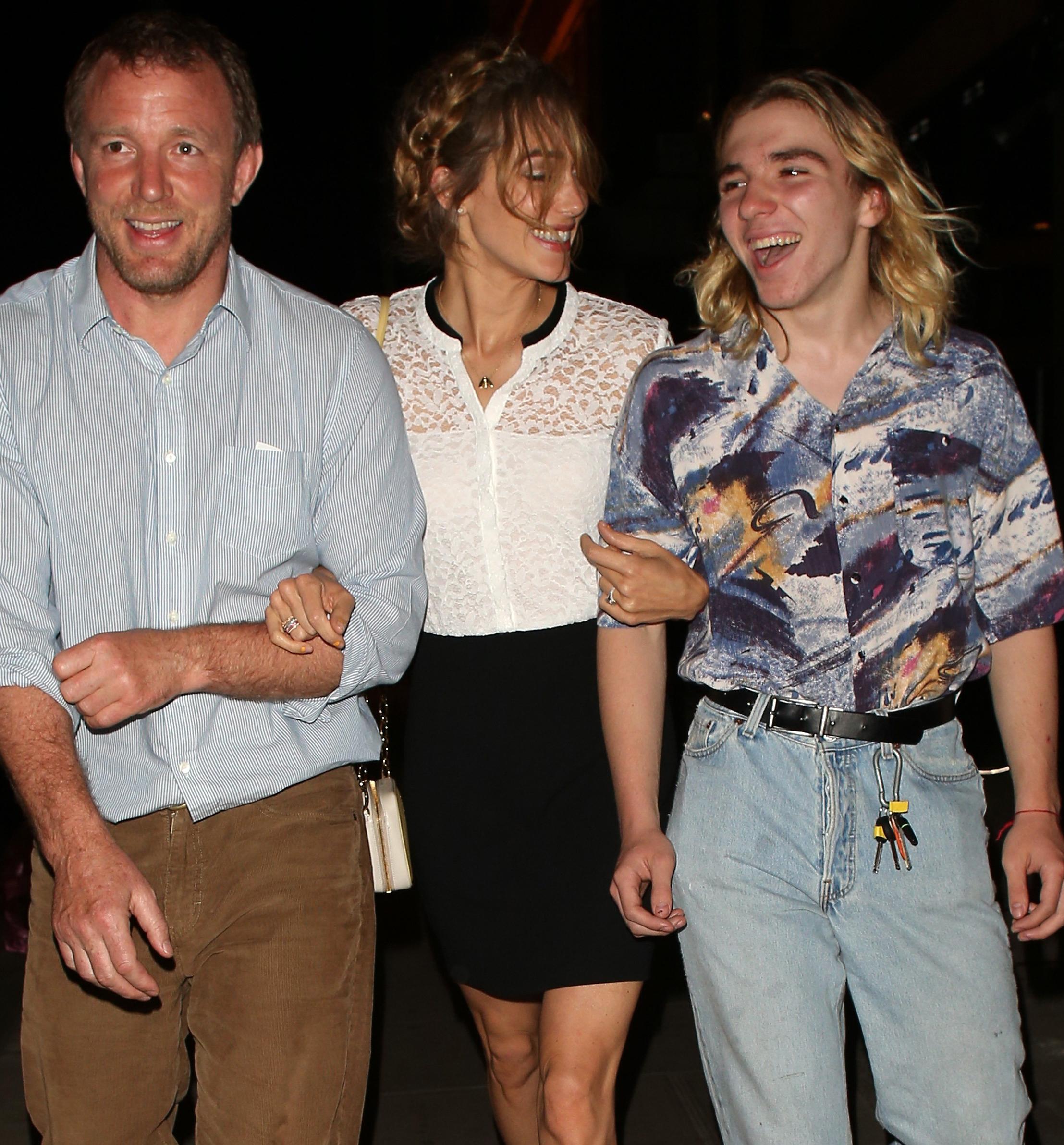 It's pretty telling that Madonna's son looks happy around his stepmom and not her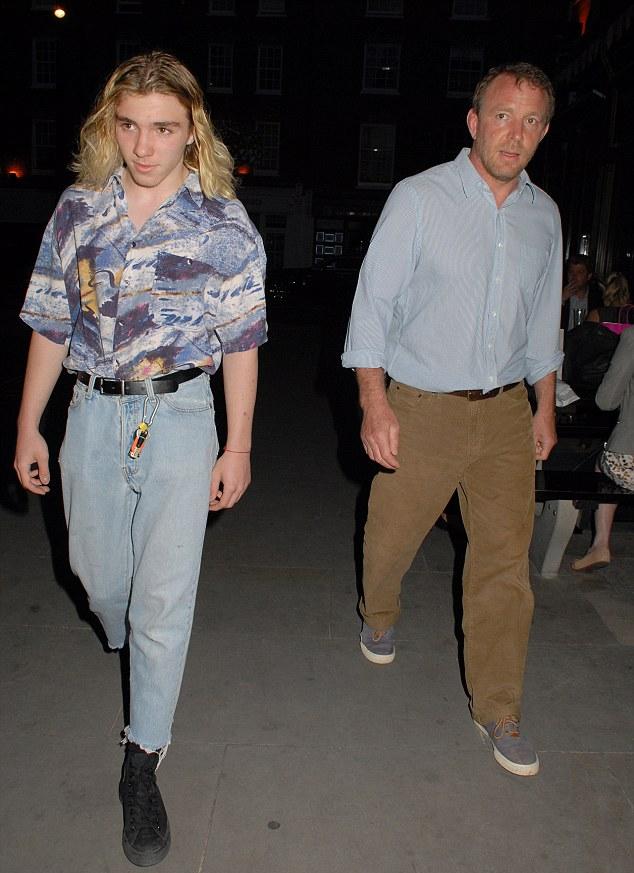 Guy Ritchie with his son he had with Madonna




Has Madonna stopped to ask herself why people are always trying to get away from her. From Sean Penn to Guy Ritchie to her own child, who fled to London, England. I left America over Madonna's insane harassment, hounding and copyright theft (Madonna And Kabbalah Center's Stalking, Copyright Theft And Harassment Illegally Extends From Miami To London In Criminal Violation Of U.S. And International Law). She should be ashamed. Truthfully, she's a sick, deranged lunatic that should not have custody of a child. However, due to bribery, the U.S. government allows that criminal to run loose.

There are kind, wonderful celebrities out there that people love to be around, but Madonna is not one of them. She is unequivocally the most evil, hateful, destructive celebrity in existence, with a dark, ugly heart that nothing good comes out of in any way. I'm not surprised no one wants to be around her. She is disgusting and toxic.



STORY SOURCE




Madonna's Son Ordered Back to US to Spend Holidays With Her




December 24, 2015 - Madonna won't be home alone for the holidays, at least. Her son, Rocco, had wanted to stay in London for Christmas with his British dad, Guy Ritchie, but a judge ordered Wednesday that he return to the U.S. and granted the pop star's legal request to be reunited with the 15-year-old teen. Madonna is currently embroiled in a custody battle with ex-husband Ritchie, who she was married to from 2000 to 2008, and with whom she co-parents Rocco and adopted son David, 10. The singer is also mother to daughter Lourdes (now 19) from another relationship and adopted daughter, Mercy.

Rocco is said to be tired of traveling with the Grammy-winning singer on her Rebel Heart tour, according to the New York Post, and wants to settle down in the U.K. with his dad, who is now remarried with three children. The teen has reportedly refused to board a plane bound to the U.S. "He has expressed very clearly that he does not want to return to New York," Ritchie's attorney Eric Buckley told Manhattan Supreme Court Justice Deborah Kaplan when she ordered him to come home to his mother.

Rocco has his own lawyer in the U.K., but the judge said he must also have a court-appointed attorney in the New York custody case. Madonna has argued that the dispute belongs in New York, where she lives, and where the divorce agreement was registered in 2009. Neither Madonna nor Ritchie is allowed to discuss the case with their son, according to the legal ruling. However, the "Material Girl" singer was in court Wednesday, accompanied by an assistant.






RELATED ARTICLES