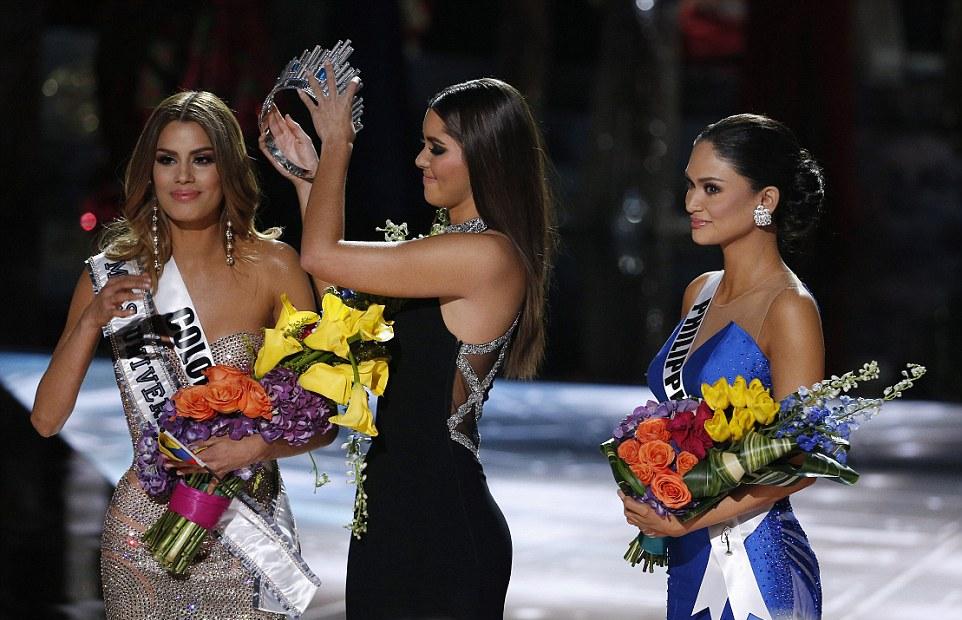 The crown being removed from Miss Colombia and placed on Miss Philippines. Both contestants handled the sad situation well.




A law firm in Colombia has announced their intention of suing the Miss Universe pageant, after a mix up ended in tears for their nation's contestant. In what is being blamed on a teleprompter error, host Steve Harvey, announced that Miss Colombia, Ariadna Gutierrez, had won the pageant. Shortly after, Harvey stepped forward and apologized stating the actual winner is Miss Philippines, Pia Wurtzbach. The crown was removed from Miss Colombia's head and place on Miss Philippines.





Miss Philippines and Miss Colombia




The law firm contends, "The crown is an acquired right that cannot be taken away from us." The problem with the lawsuit is it was revealed yesterday by big mouth blogger Perez Hilton, who slammed Miss Colombia in an unnecessarily rant about her translator, that the judges had chosen Miss Philippines.



STORY SOURCE




Lawsuit filed against Miss Universe Pageant




Posted 11:45 AM, December 22, 2015 – A Colombian law firm says two of their attorney's are filing a lawsuit, saying "the crown is an acquired right that cannot be taken away from us." Sunday night, Host Steve Harvey mistakenly announced "Miss Colombia" as the winner, and then corrected himself two minutes later, saying Miss Philippines was the rightful winner.

Two days later, there are still claims that Miss Columbia should have won. There is even a petition gaining steam online, with more than 30,000 signatures. Perez Hilton, one of the judges, had this to say about the mess: "Losing is the best thing that has happened to Miss Colombia, so in one sense, she truly is the winner.

Although as a judge and looking at everything that happened, I see her posting on Instagram saying she is the true winner. There's a reason — many reasons — why she didn't win. Congratulations to Miss Philippines," said Hilton...