What A Mentally Disturbed Family!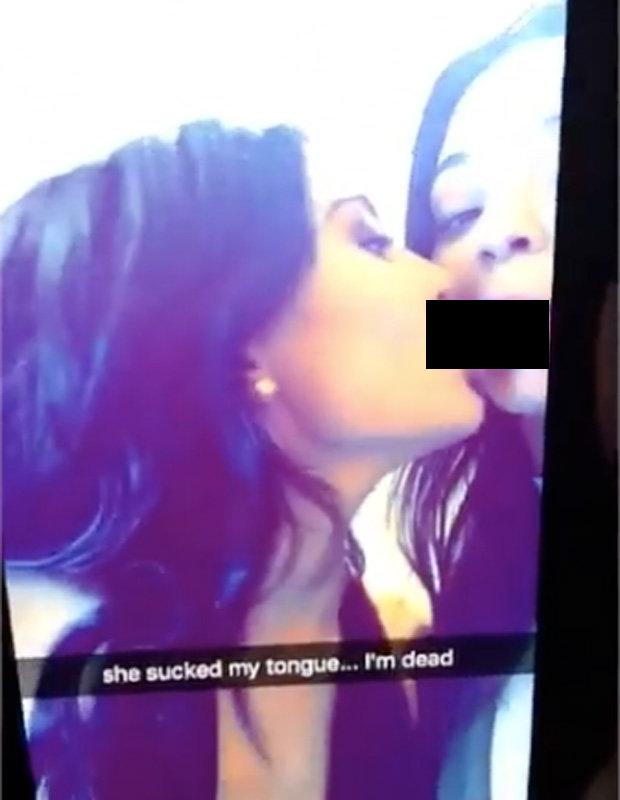 Kylie Jenner sucking sister Kendall Jenner's tongue. There is something very wrong with that family! This is sick! (Photo redacted by the Judiciary Report)
"Keeping Up With The Kardashians" reality stars Kendall Jenner and Kylie Jenner continue to hit new lows on social networking. Previously, Kylie stuck her hand in the jeans of sister Kendall and groped her on camera in a Snapchat video (
Kylie Jenner Inappropriately Touches Her Sister's Private Parts On Video
). This week Kylie, once again, posted a video to Snapchat sucking her sister's tongue. There is something very wrong with that family.
The Kardashians/Jenners are a mentally ill family. As stated previously, all the men in the family and those that married in as well, have fled. Bruce Jenner is now perpetually sobbing after becoming transgender. His daughter Kylie was in a pedophilic relationship beginning at age 15, with rapper Tyga, who is seven years her senior. Her sisters, Khloe and Kim promoted the sexual relationship, which is illegal under U.S. law.
Kim wanted videotape her mom have sex. The average person doesn't even want to know their parents are having sex. Kim wants to see and film it. That is mentally ill. They have no morals or values and should not be given a podium to spread this terribly dysfunctional, mentally ill conduct to the public. Hollywood has caused a mental health crisis in America, as statistics revealed a steady and pronounced rise in mental illness in children and adults, that was not present until
Kabbalah Center
members such as the Kardashians went mainstream.
RELATED ARTICLES