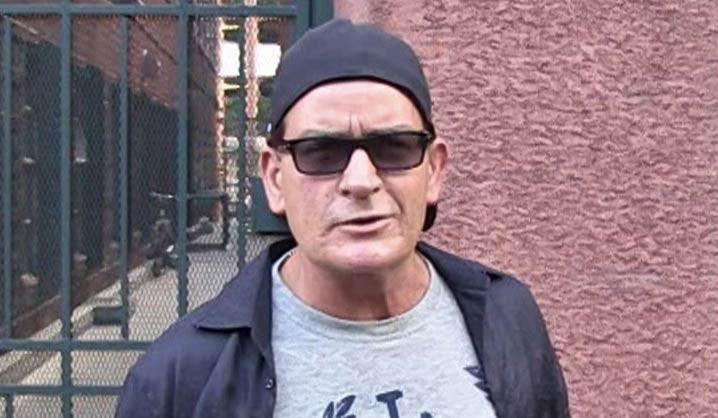 Charlie Sheen
On the day Hollywood actor Charlie Sheen announced he is HIV positive, the CDC (Center For Disease Control) in America announced sexually transmitted diseases (STDs) are on the rise in the United States, especially among gay men. However, if you are heterosexual, don't take that to mean you can be as promiscuous as you want and maintain your health. You are at risk as well if you engage in certain risky behaviors (promiscuity, sharing drug needles). People in America and around the world need to pay attention to their sexual health. Avoid poor and risky sexual choices.
The Judiciary Report has been stating for the past few years that STD rates are on the rise. Pop culture is apart of the problem, as promiscuity is being promoted in music, films, TV and online by Hollywood, entertainers and athletes. Websites like Ashley Madison, Grindr and Tinder promote promiscuity as well and it is driving up STD rates. People are being ridiculed on social networking for subscribing to the concept of a monogamous relationship. I've been on Twitter and Instagram and observed as people were mocked for wanting to or actually being in decent, faithful relationship.
Just because someone is in a faithful relationship, doesn't mean they are sexually boring or not having fun. Some of the most tame looking people on the outside and very wild behind closed doors. One of my friends and her husband appear very tame on the outside. However, they have a lot of kids and often make sexual jokes at dinner and parties that pretty much reveal they are freaky with each other. However, they are not promiscuous or unfaithful, yet still leading happy, healthy lives.
STORY SOURCE
CDC: US sexually transmitted disease epidemic worsening
Nov 17, 12:25 PM EST - CHICAGO (AP) -- A U.S. sexually transmitted diseases epidemic is increasing and the most common infection, chlamydia, has risen to record levels, government officials say. Reported cases of chlamydia, gonorrhea and syphilis all increased in 2014. Chlamydia cases had dipped in 2013, but last year's total of more than 1.4 million - or 456 cases per 100,000 - was the highest number of annual cases of any condition ever reported to the federal Centers for Disease Control and Prevention. The chlamydia rate was up almost 3 percent from 2013, the CDC reported Tuesday.
Sexually transmitted diseases are among more than 70 diseases that are reportable to the CDC, including measles, chickenpox and tuberculosis. Flu is reported differently, by hospitalizations. "America's worsening STD epidemic is a clear call for better diagnosis, treatment, and prevention," said the CDC's Dr. Jonathan Mermin.
Gonorrhea cases totaled 350,062, up 5 percent from 2013, and the most contagious forms of syphilis jumped 15 percent to 20,000. As in previous years, the syphilis increase was mainly in gay and bisexual men. Most gonorrhea and chlamydia infections were in 15- to 24-year-olds, an ongoing trend. Both can cause infertility in women but can be treated with antibiotics. They often have no symptoms, and while yearly screening is recommended for sexually active women younger than 25, many don't get tested and infections go untreated, the CDC said.
RELATED ARTICLES