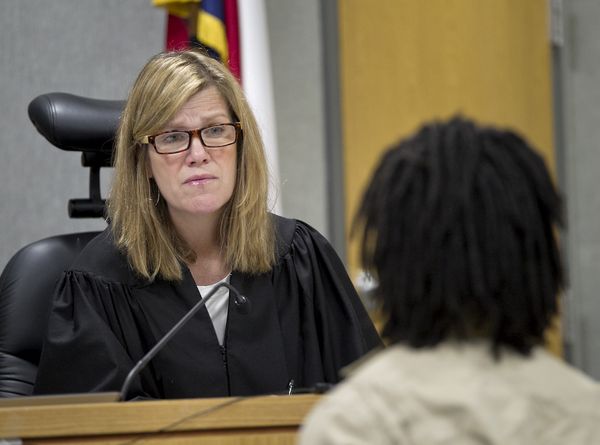 Judge Julie Kocurek
28-year-old Chimene Hamilton Onyeri has been tied to the shooting of Texas judge, Julie Kocurek, but not charged for wounding the jurist in her Lake Austin driveway. Kocurek is presiding over a criminal case charging career criminal Onyeri with fraud. Onyeri's rap sheet is littered with offenses ranging from identity theft to murder. This week, he was detained in another case, charged with the murder of 31-year-old Jacobi Demon Alexander. Onyeri is accused of ambushing Alexander with the assistance of two men, shooting and killing him in a Houston, Texas apartment building.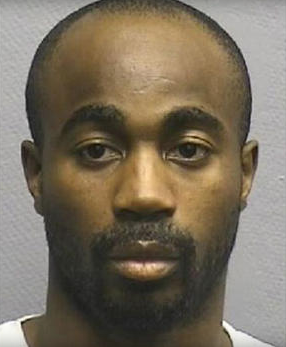 Chimene Hamilton Onyeri
Killing or wounding a judge will not make your criminal case go away. The judge's caseload is transferred to other judges in the district, who proceed with each case on the docket. Therefore, it is an exercise in futility trying to get rid of your case by getting rid of the judge. It will only lead to greater charges. The best thing to do is to stay out of criminal court by not engaging in behavior that jeopardizes your freedom. If you go around harming people, it proves that you should be in prison.
STORY SOURCE
Police: Person of interest in judge's attack held in slaying
8:30 pm, Tuesday, November 10, 2015 - A man being investigated in the shooting and wounding of a Texas judge last week was charged Tuesday with murder in an unrelated Houston slaying, police said. Austin Police Chief Art Acevedo said Chimene Hamilton Onyeri, 28, is being held in Houston. A criminal complaint filed by the Harris County district attorney's office shows he's accused in the May 18 fatal shooting of 31-year-old Jacobi Demon Alexander.
Authorities say Alexander was walking through a common area of a Houston apartment complex when two men approached him and shot him several times. No motive was given for the slaying and the complaint didn't specify how Onyeri may be linked to it. Onyeri has a preliminary court appearance on the murder charge scheduled for Thursday. His lawyer, Michaela Cuellar, didn't respond to a message seeking comment.
RELATED ARTICLE