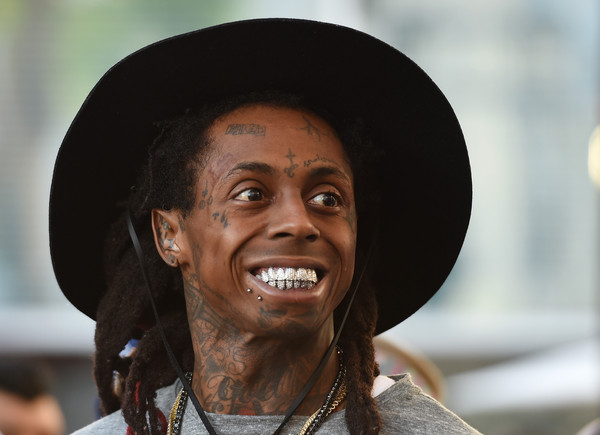 Lil Wayne
The $10,000,000 Miami mansion owned by Young Money rapper and drug addict, Lil Wayne, real name Dwayne Carter, was just raided by police. The authorities are in the process of seizing everything they can in the house, to satisfy a $2,000,000 court judgment against the rapper, resulting from a lawsuit brought by private jet company Signature Group in Miami. Lil Wayne leased a jet from the company he instructed them to customize to his specifications, but then failed to make any payments for over a year. This resulted in a lawsuit Wayne lost. Wayne has also failed to pay his layer $200,000 in legal fees for representing him in the case he lost.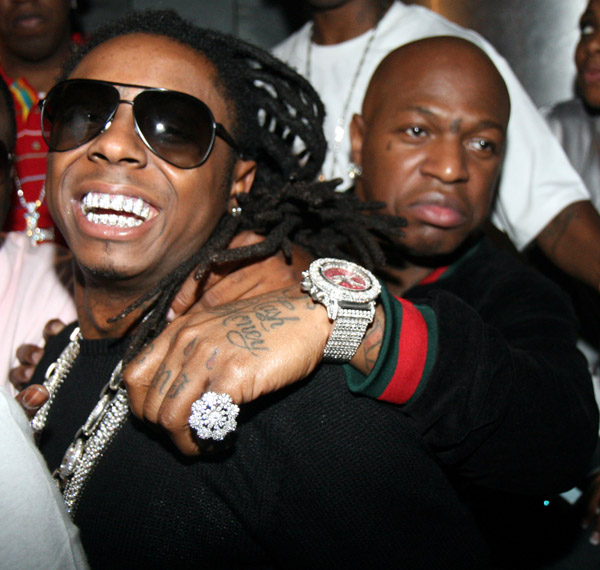 Lil Wayne and fellow thief Birdman
Police deputies arrived at the property on La Gorce island, but were denied entry by Wayne's security guard. The police utilized the court order in their possession to raid the mansion and seize Wayne's assets which will be given to Signature Group to help satisfy the court judgment. The company will likely hold an auction to liquidate the seized assets, while select items will be sold to private companies who specializes in such purchases.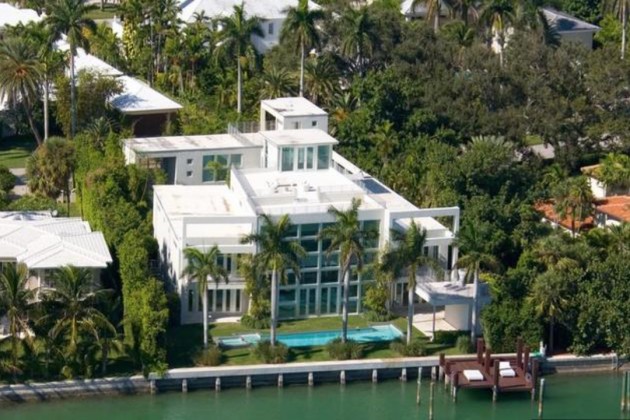 Lil Wayne could have filed bankruptcy, which would have granted him protection for at least 6-months and given him the ability to rearrange his debts and repay creditors under a plan. Some debts could have also been wiped out. However, he was too busy partying at a strip club in Los Angeles and Miami sheriffs raided his property.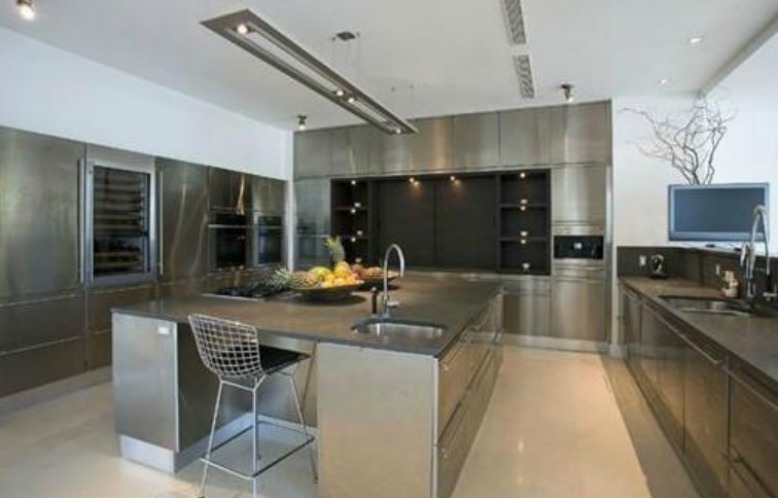 Lil Wayne, a prodigious copyright thief, also owes the city of Miami over $200,000 in unpaid taxes, as previously reported on the site. The city is allowed to foreclosure on the home after 2-years of tax non-payment. The contemporary mansion still has a mortgage on it. Wayne has been making payments on the home for the past 4-years and in that time, there has been an uptick in home prices in Miami. However, Wayne did overpay for the mansion when it was purchased. Therefore, there may not be much equity in it.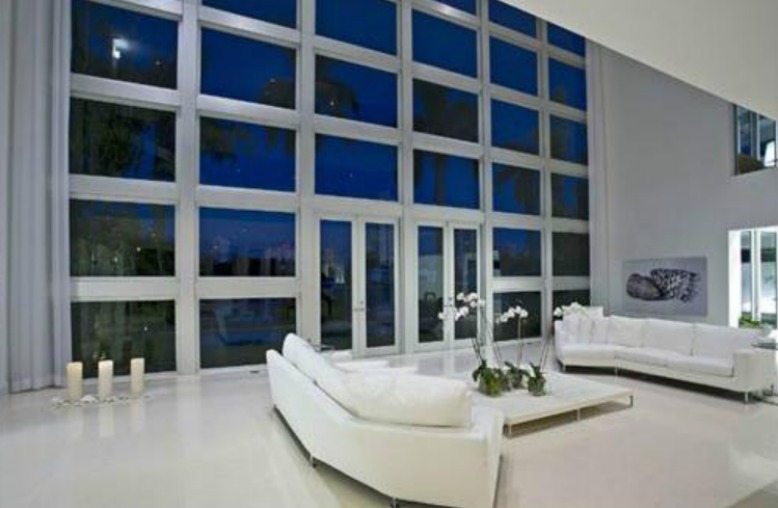 At the end of the day, Wayne was living a lifestyle he is not financially entitled to in any measure. Wayne is a prodigious copyright thief, who has been sued by veteran musicians, as well as newer songwriters and producers, for willfully stealing their copyrighted work, for undue financial gain. Wayne is also not paying his Young Money artists their correct royalties. They have sold millions of singles and albums and have not been paid even 20% of what they are owed under existing contracts. Their artists are struggling to buy homes and cars, opting to lease to keep up appearances.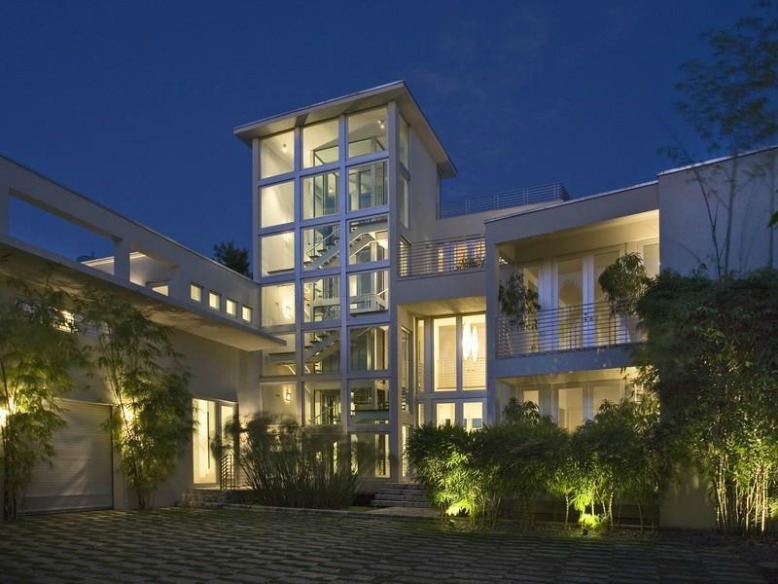 Young Money's parent company, Cash Money, is even worse, ripping off artists, songwriters, producers and musicians, to the tune of millions, to allow its owner Brian Williams ("Birdman") to live in absolute luxury. Any way you slice it, this type of unethical behavior from Young Money and Cash Money constitutes copyright infringement (thefts of copyrights), fraud and grand theft larceny. Once again, Hollywood is an industry of thieves. If Congress properly regulated Hollywood, these disgraceful financial crimes would not be happening and damaging so many people.
RELATED ARTICLES