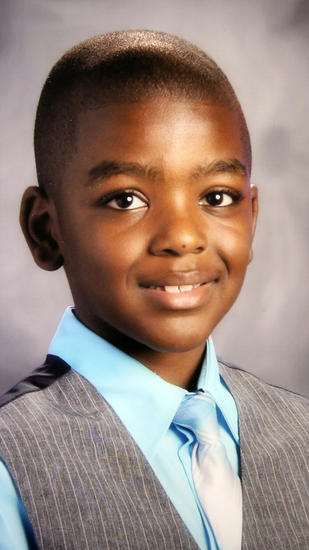 Tyshawn Lee
Chicago's BBG gang is being named by locals as the set that murdered 9-year-old Tyshawn Lee, in retaliation for his father's alleged involvement in the killing of two adult gang members and wounding one of their mothers. Tyshawn was lured to an alleyway and shot in the head and chest execution style.
In a similar incident in 2008, the 7-year-old nephew, 29-year-old brother and 57-year-old mother of singer Jennifer Hudson were brutally shot to death (in the head) by Chicago gang member, William Balfour (who joined a gang in his teens, began selling drugs and engaging in other acts of violence). It's very alarming that children are being killed by gangs with no regard for their age or innocence.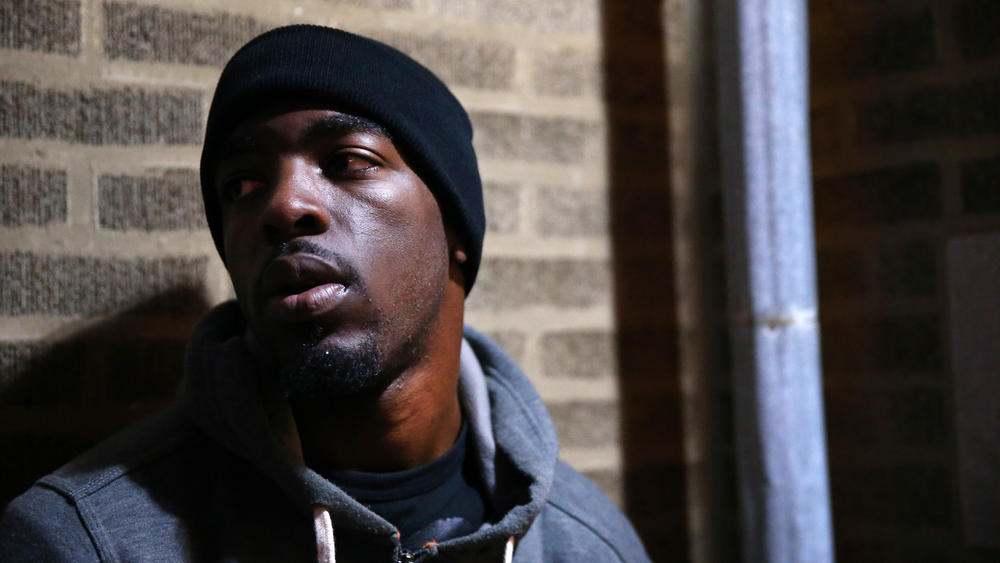 Tyshawn's dad Pierre Stokes
The federal government needs to do more regarding Chicago's gang problem, as it has surpassed that of Los Angeles, where such sets originated with the Bloods and the Crips. The U.S. government needs a dedicated anti-gang violence unit in Chicago, as citizens are afraid to walk in their neighborhoods for fear of being assaulted or killed. The U.S. government also needs a dedicated anti-terrorism unit in Michigan.
STORY SOURCE
Gang War
11.10.151:08 AM ET - The Monsters Who Executed a Chicago Fourth-Grader. One gang member took a bullet to the gut. Next a rival's female friend was shot in the head and killed. Then, somehow, the violence spread to a 9-year-old holding a basketball. Chicago police say 9-year-old Tyshawn Lee was lured into the alley and executed as he returned from school.
His uncle, Christopher Smith, says Tyshawn had already come home to his grandmother's house and then taken his basketball into the alley, where there is a hoop over a garage. A pair of gunmen then appeared. "They been doing their homework on him," the uncle says. The boy's father, Pierre Stokes—known as Woodie and also as Wooh Gotti—is said to be a member of the New Money Renegade faction of the Killaward gang, which is itself a faction of the much larger Gangster Disciples gang.
New Money is said to be in a two-year war with the nearby Bang Bang Gang (BBG), a faction of the Terror Dome gang, which is itself a faction of the much bigger Black P Stone Nation gang. The more recent fatalities include BBG member Tracey Morgan, known as T-Time. He had a brother with Killaward, but with the Kutthroat faction. That apparently earned him no special consideration from the New Money faction of Killaward.
Never mind your blood ties. Faction affiliation—and therefore life and death—is decided by what block you happen to be raised on. BBG was BBG. New Money was New Money. "BBG and New Money, that's the war right now," Morgan's brother told The Daily Beast. Pierre Stokes, father of 9-year-old shooting victim Tyshawn Lee, speaks to reporters in Chicago November 5, 2015. Lee was targeted by a gang, lured to an alley and shot dead earlier this week in what police on Thursday called a new low in Chicago's gang violence.
On the night of Oct. 13, Morgan's mother had just picked him up from a parolee "call-in," where police and federal officials join with social services providers in offering gang members help if they renounce violence, and misery if they do not. The program has had considerable success, but there would be no determining its ultimate effect on Morgan. He and his mother were on their way back to his home turf when gunfire erupted from another car. He suffered a fatal wound to his abdomen. His mother was shot in the arm, but she seemed to forget her wound as she screamed, "My son is dying! My son is dying!"
Five days later, a New Money associate was wounded as he drove with a 19-year-old named Brianna Jenkins. The young woman was hit in the head and killed. But the police believe that BBG remained thirsty for more blood. And BBG could have found any number of targets on New Money's home turf at West 80th Street and Marshfield Avenue. "That's all anybody got out there," Smith said. "The more shells, the merrier." "We be out here every day," Tyshawn's uncle, Smith, later noted on Twitter.
The problem for BBG was that those New Money targets shoot back. BBG was apparently anxious not to suffer any further losses. Little Tyshawn was not going to be packing anything more deadly than the basketball he always toted to Scott Joplin Elementary School. And, since he lived with his maternal grandmother in BBG territory, BBG would not have to fret about encountering rival gunmen. "Yall super scary ass scared to come on 80th Marshfield," Tyshawn's uncle later remarked on Twitter. "Grown clown a** n***as from bbg chassed dat lil boy down da alley and killed him."...
RELATED ARTICLE