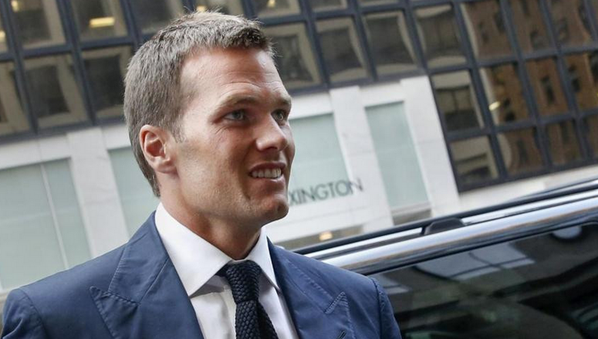 Tom Brady
This past Friday, a judge in Boston, Massachusetts, lifted the 4-game suspension of New England Patriots quarterback, Tom Brady, ruling against the NFL (National Football League). The NFL is appealing the decision in court. People in Boston applauded the ruling. However, social networking was inundated with negative comments labeling Brady a cheat, who arranged to have footballs deflated, to give him an unfair advantage during play. This strategy led to Brady winning the Super Bowl championship.
While the Judiciary Report has nothing personal against Brady and does not wish to hurt his feelings, it was clearly established he had the balls deflated. The NFL's 4-game suspension should have stood. For the judge to throw out the suspension sends the wrong message to kids that cheating is okay, when it is very poor sportsmanship. Brady's conduct was also unfair to the other teams in the league and it is tarnishing his legacy.
The court of public opinion is more important in these types of cases. People will not remember what the judge ruled. However, they will remember the cheating and question if the Patriots legitimately won their Super Bowls with Brady. That's not a pretty question mark to have on one's career and legacy.
Too often star struck judges bring the U.S. legal system into disrepute, rendering corrupt decisions that cause the public to lose faith in the judiciary (social networking is awash in such cutting comments). An article on the well known Boston.com website entitled "Deflategate judge bashed NFL, but didn't actually address what Tom Brady knew" takes U.S. District Judge Richard M. Berman to task for failing to ascertain what Tom Brady knew about the deflated footballs that gave him an unfair advantage on the grid iron.
However, there is audio evidence of Brady bragging about deflated balls being easier to maneuver and teammate Gronk spiking them very hard to let out some of the air (deflating them). Brady also destroyed his mobile phone to hide evidence during the NFL's investigation, after refusing to turn it over. None of that speaks to innocence.
RELATED ARTICLES