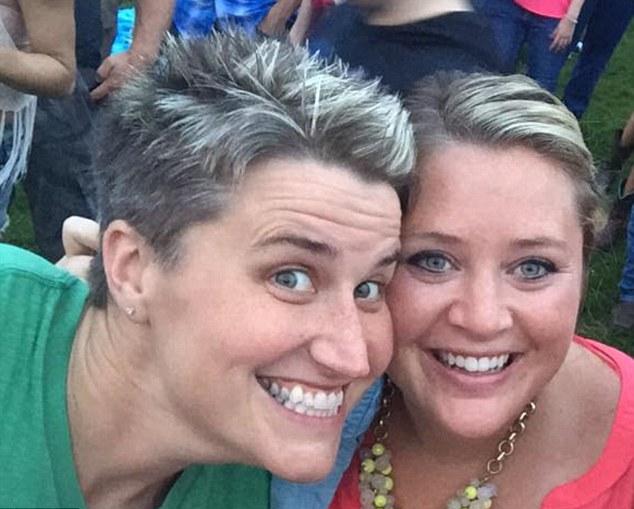 Racist lesbians Jennifer Cramblett, 37 and Amanda Zinkon, 30
A report in the Evening Standard revealed lesbian Jennifer Cramblett sued the Midwest Sperm Bank in Illinois for "wrongful birth" after purchasing sperm and giving birth to a mixed race baby. Cramblett and her girlfriend wanted a white child, of their own race, but was given the sperm of a black man, resulting in a mixed race baby. The clinic issued "a partial refund" and an apology.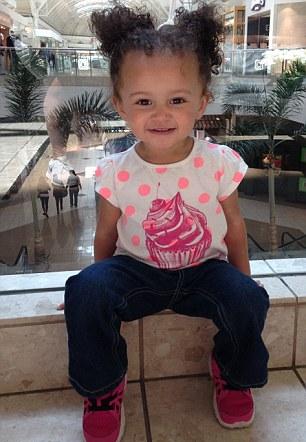 Mixed race baby Payton
However, Cramblett lost the case in court, with the judge dismissing it on the grounds that a "wrongful birth" case can only proceed if the child has birth defects. The little girl, who is now 3-years-old, is going to feel awful when she gets older and reads about how her mother sued because she did not want a black baby. Is she that hateful regarding black people that she can't bear to have a black child that is her own flesh and blood. Here's hoping the government in the form of the Department of Children and Families (DCF) will do welfare checks on the child, who is resented for being black.
STORY SOURCE
Sperm: it's not a black-and-white issue
We can all applaud, sort of, the news that a white woman in Illinois has had her lawsuit against a sperm bank that accidentally gave her a black donor's sperm thrown out. Jennifer Cramblett and her same-sex partner were dismayed when she gave birth to a mixed-race daughter, Payton, now three, and she sued the Midwest Sperm Bank for wrongful birth and breach of warranty.
The judge said that a "wrongful birth" claim can only be upheld in the case of a congenital defect. Nevertheless, Ms Cramblett — who as a lesbian who didn't want a black child can be seen as insufficiently intersectional — was given an apology and a "partial refund" by the clinic. Is it racist to say that, if she did specify on the forms that she wanted a white baby, she was maybe entitled to her refund? I'm more exercised by the idea that she got to specify in the first place.