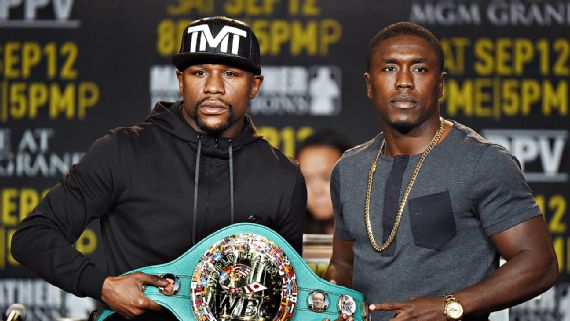 Floyd Mayweather and Andre Berto. As it stands, many think experienced and evasive Floyd will win, turning Andre into Andrea in the ring. Andre, for his part, is indicating he is determined to put up a fight.


Reports on several websites indicate ticket sales for the Floyd Mayweather v. Andre Berto fight are lackluster. According to ESPN, many tickets are still available, even lower priced seats in the venue. In the August 13, 2015 article "Boxing Fans Upset Floyd Mayweather Chose Andre Berto For His Last Fight" the Judiciary Report expressed its view the match would not be a big draw among fans, as many were complaining at the announcement. One month later sales are reflecting the Judiciary Report's view as correct. However, I will watch Mayweather v. Berto.

When Mayweather

, the world's richest athlete, announced he would fight moderately known Berto for his last bout, it was met with mixed feelings in the boxing world. No disrespect to Berto, who is a good fighter, but fans wanted Mayweather's last fight to be a big one, against a name such as the Philippines' Manny Pacquiao (rematch).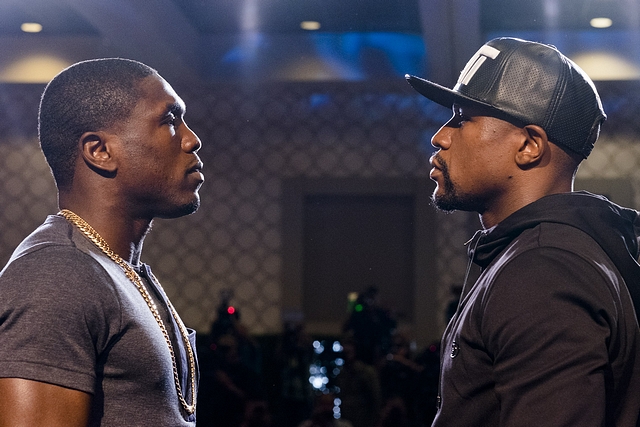 Andre Berto and Floyd Mayweather
Another top draw fans wanted is
Kazakhstan's
Gennady Golovkin, also known as GGG. He would have been a good choice, but Mayweather Sr. stated he is too big ("We not fixin to fight no damn giant" LOL).
Mayweather against
Cuba's Guillermo Rigondeaux would have been special. Rigondeaux and Mayweather are not in the same weight class. However, if Rigo bulked up, adding 25-pounds in weight and the fight was made, it would have become a classic bout.
Britain's Kell Brook (the IBF champ) or Amir Khan would have made for entertaining match-ups against Mayweather. However, (Floyd has been stringing Amir along and it wasn't pretty (LOL). A fight against Mayweather fellow American protégé, Adrien Broner, would have been interesting too. Mayweather fighting Mexico's Leo Santa Cruz, if the latter made weight, would have been a top rated slugfest (Santa Cruz throws and lands so many punches, it must be like getting hit by two guys in the ring at the same time).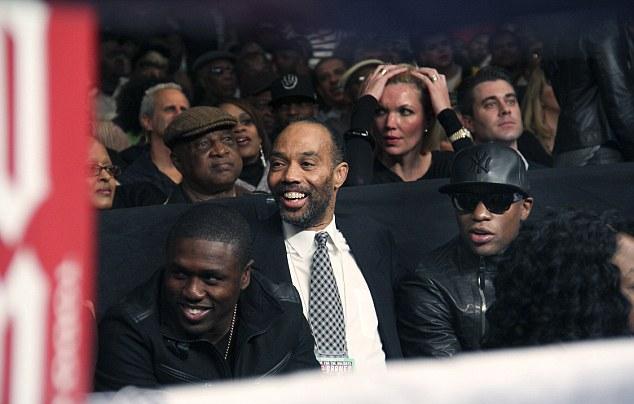 Andre Berto, boxing's top executive Al Haymon and Floyd Mayweather

Side Bar: I just realized, Adrien Broner is America's Tyson Fury, giving outrageous quotes in interviews, verbally slamming other boxers and not caring about the press fallout.





RELATED ARTICLE