Video footage from security cameras has been released of retired tennis star, James Blake, being tackled and slammed to the ground by a plain clothes New York Police Department officer, in a case of what they are labeling mistaken identity. Blake was waiting outside an upscale New York hotel for a car to take him to the U.S. Open in Flushing Meadows, New York, when he was attacked by the NYPD officers shown on the video and five others in the undercover unit.

The New York Police Department has revealed a witness allegedly identified Blake as a perpetrator buying phones with a stolen credit card. However, they had the wrong man. While the actual suspect does bear a bit of a resemblance to Blake, many including the tennis star, want to know why such force was used in arresting him for a non-violent crime (and one he did not commit).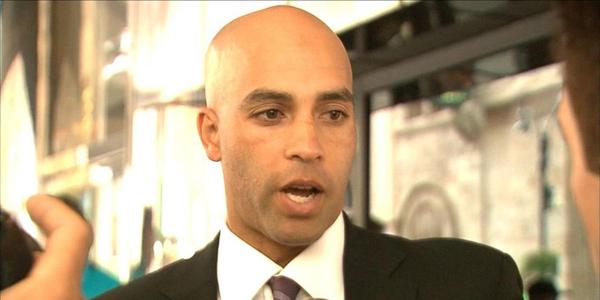 James Blake


Blake could have hit his head on the concrete or damaged his spine when the officer charged at him, then slammed the tennis player on the ground. That was very dangerous. Blake escaped with bruises and scratches, but things could have turned out much worse. If he was the type of man to become easily enraged, like rapper Kanye West, he probably would have been killed for resisting arrest. There is no necessity for such force. This is how Eric Garner died in what became a global scandal the NYPD still has not recovered from.

Police do have a difficult job, where they put their lives on the line each time they go on duty. However, there needs to be a proper balance. Excessive force and police brutality has killed so many people, particularly minorities. Look what happened to Blake. It is a prime example of what black people in America have been complaining about for years. He did nothing wrong in the incident and was treated terribly, physically injured and could have been killed. There has to be a better way to go about confronting and questioning suspects. The officers knew they were wrong, as they tried to cover up the incident by violating police rules in not filing an incident report. It took Blake to go public with the offense for it to be addressed.