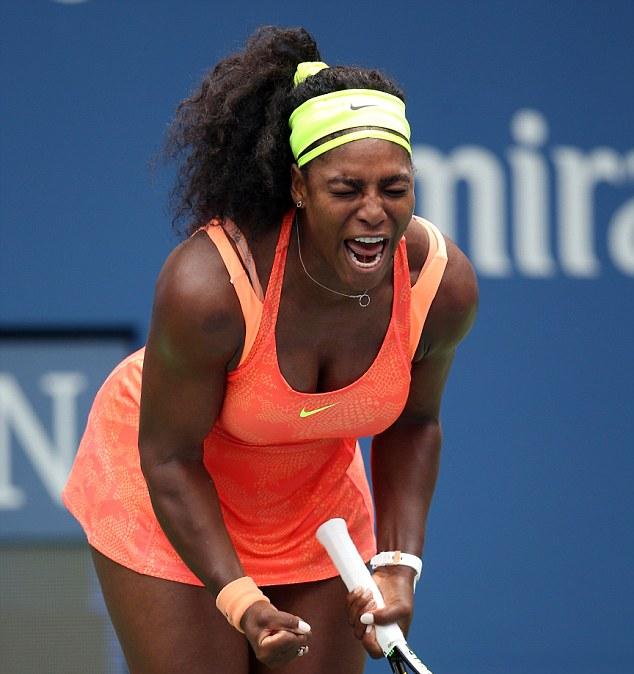 Serena Williams


People on the social networking website Twitter have launched a hashtag titled #BlameDrake, regarding the rapper Drake and his girlfriend, the top female tennis player in the world, Serena Williams, losing the U.S. Open in the semi-finals to Roberta Vinci, who went on to win the tournament. Williams was attempting to become the first woman since Steffi Graff to win all the Grand Slam tournaments in one calendar year. Williams was so close, just a couple matches away from said feat. However, it was derailed in her match against Vinci, who won 2-6, 6-4, 6-4.

As a joke, Twitter users blamed Drake for Williams' defeat, labeling him everything from a jinx to a bad luck charm. Some clearly view him as a distraction. However, to be fair, there were no reports of Williams and Drake partying or getting drunk. The two were spotted together once having dinner a few weeks ago. Since that time Drake has been in her box at matches.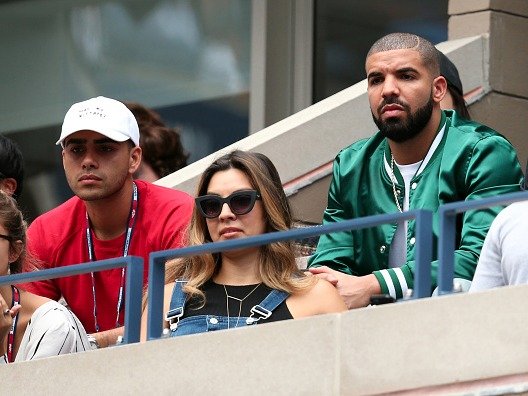 Drake (top right)


There are other distractions certain types of relationships can create to sports stars, when one dates someone who is promiscuous, a gold digger or has lecherous friends. But by all accounts, Drake has been trying to clean up his act regarding women and spending his time with Williams instead. Days prior to her loss on the court, Williams had a tough match against her sister, fellow champion, Venus Williams and was clearly still mentally and physically exhausted from the game.

Drake was visibly saddened by Williams' defeat. The two left the venue immediately after her post match interviews. That's how it goes in sports. Sometimes you win, sometimes you lose. However, as emotionally painful as it can be, it's not the end of the world.





STORY SOURCE




Serena Williams just endured the biggest upset of her career — and everyone's blaming Drake


Tennis Pro Serena Williams lost the most heartbreaking match of her career Friday. Williams is the No. 1 player in the world, had won the last four Grand Slam tournaments, and was an enormous favorite against her opponent, Italian Roberta Vinci, ranked No. 43. After crushing Vinci in the first set 6-2, Williams went on to lose the next two sets 6-4, 6-4...

But the world isn't blaming Williams or Vinci for the loss. It's blaming Williams' love interest, hip-hop mogul Drake — basically insinuating that the rapper/singer is Williams' bad-luck charm...
Following the loss, people on Twitter were ruthless:

THIS IS WHY WE DON'T LET DRAKE HAVE NICE THINGS
— kylie (@kyliemcconv) September 11, 2015
I blame Drake.
— Hunter Walker (@hunterw) September 11, 2015

I TOLD YALL DRAKE AINT NO GOOD FOR SERENA, I TOLD YALL
— Tracy LaFway Clayton (@brokeymcpoverty) September 11, 2015

Drake is the Jessica Simpson to Serena's Tony Romo. #BlameDrake
— Madelyn Burke (@MadelynBurke) September 11, 2015

Drake jinxed Serena man
— b (@brandynmarshall) September 11, 2015

WE ALL KNEW THAT DRAKE/SERENA WAS GOING TO BE A MESS. LOOK WHAT HE DID.
— Andrei Damane (@AndreiDamane) September 11, 2015

Wherever drake cheers, losing follows. The curse continues. #SerenaWilliams pic.twitter.com/ecQ5M3QU6q
— tᕼe ᒪᑌᑕᗩᔕ ᗷᖇOᔕ (@lucasbros) September 11, 2015

Drake strikes again. #Serena #upset #USOpen pic.twitter.com/rQ6PAcmdyv
— Steve Gorman SPORTS! (@SGSFOX) September 11, 2015

Hey, @Drake #Serena #USOpen pic.twitter.com/CmLJfzDki4
— ANDILE NDLOVU (@Vida15) September 11, 2015

YOU CAN'T GET MARRIED IN AIR DRAKE'S, IZZY. DIDN'T YOU SEE WHAT HE DID TO SERENA??? https://t.co/Gy9v9jz5jQ
— El Flaco (@bomani_jones) September 11, 2015

i think drake regrets his new haircut tbh pic.twitter.com/zScqiU12Kh
— L.A.S (@SartoriallyInc) September 11, 2015

Drake: "So cry if you need to, but I..." Serena: "STOP SINGING."
— Alex Kennedy (@AlexKennedyNBA) September 11, 2015

.@Drake Kentucky in the Final Four, Raptors in the playoffs, Serena going for the Slam. Doing well, fella. Doing well.
— SportsPickle (@sportspickle) September 11, 2015...