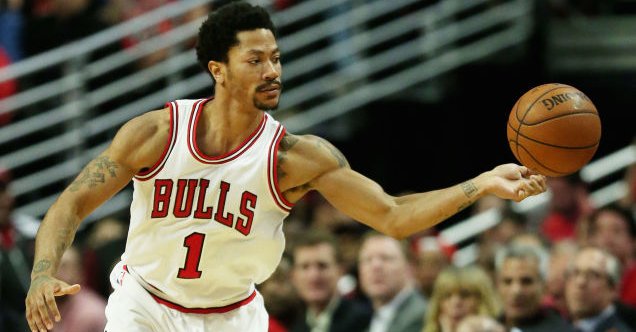 Derrick Rose
An anonymous woman has stated in a lawsuit filed in U.S. court that she is the ex-girlfriend of Chicago Bulls basketball star, Derrick Rose and the athlete and his friends allegedly gang raped her. The unnamed woman states in her legal filing that she dated Rose between 2011-2013. The lawsuit states Rose and two of his friends, Ryan Allen and Randall Hampton, gang raped her.
She states a date rape drug was slipped into her drink at Rose's Beverly Hills mansion, but she was able to return home to her apartment with the help of a friend. However, she accused Rose, Allen and Hampton, of breaking into her apartment later that night and raping her while she was incapacitated from the date rape drug. She states she has flashbacks of the gang rape. The story broke an hour ago and Rose has not yet commented on the allegations.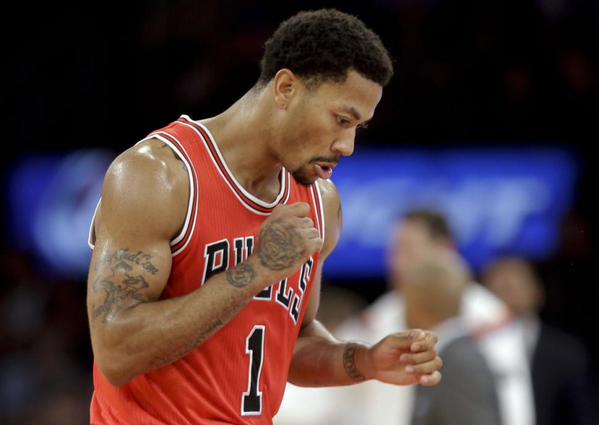 It is not uncommon that a woman will be afraid of reporting a rape to police. Rape is a very damaging crime and the legal process can unintentionally create additional emotional damage, in having to recount the terrible trauma for authorities and in court. Press attention can also be very difficult for victims. However, to jump straight to the civil lawsuit, rather than go to the authorities and report said crime, has the appearance of an attention seeking cash grab.
The Judiciary Report is always skeptical of civil lawsuits alleging serious criminal behavior that was not reported to the police first and foremost. The lawsuit usually proceeds reporting the matter to the authorities, as people with nothing to hide, who are telling the truth, will not fear police or the federal government investigating criminal misconduct (because if the allegations are made up, the complainant could face criminal charges for filing a false police or FBI report, wasting the authorities time).
STORY SOURCE
Derrick Rose Accused of Drugging and Gang Raping Ex-Girlfriend
8/26/2015 5:35 PM PDT BY TMZ STAFF - Derrick Rose is being sued by a woman who claims the NBA superstar and two of his friends drugged and gang raped her. The woman, identified only as Jane Doe, says she and Rose dated from 2011 to 2013. During that time, Rose allegedly tried to pressure her to masturbate in front of him, allow him to have sex with her friends and engage in group sex with strangers, all of which she says she refused.
Rose's accuser says the two continued to date until August 2013, when Rose and two friends, Ryan Allen and Randall Hampton (who is also Rose's personal manager), invited her to Rose's Beverly Hills house. She says there, they slipped a drug into her drink with the aim of raping her.
The plaintiff says she escaped the house with a friend, but later that night, Rose and his friends broke into her apartment and gang raped her while she was incapacitated. She says she remembers only "flashes" of the incident, but can remember the defendants forcibly raping her. She claims she waited for two years to file the suit because she was "ashamed and embarrassed" of what happened and concerned her "conservative family" would find out. She wants unspecified damages. We've reached out to an attorney for Rose, but so far ... no word back.