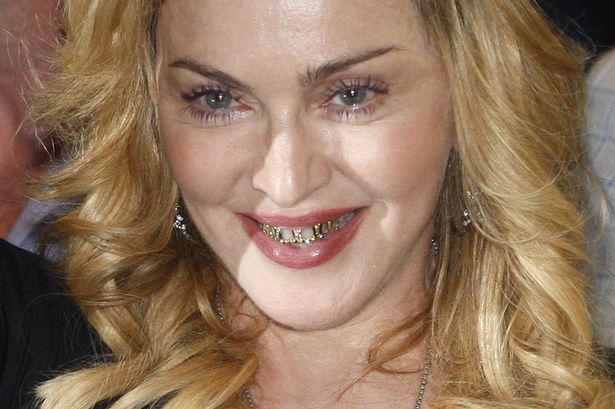 Madonna
After an August 11, 2015 court hearing in the
Aisha v. Madonna/Kabbalah Center case
, a lawyer for Jay Z, represented by the Greenberg Traurig law firm threw Madonna under the bus asking me "I know you have a problem with Madonna, but what did Jay Z do." Jay Z's lawyer basically admitted Madonna is culpable in the case, as her behavior has been so brazen, outrageous and outright criminal, believing there would be no lawsuit or FBI intervention to stop her, she did whatever flagrantly cruel and wicked thing she wanted and got very sloppy to the point there is so much evidence inextricably linking her to criminal behavior towards me. It was his attempt at distancing his client, Jay Z, from Madonna's criminal conduct. However, Jay Z's misconduct is plainly listed in the lawsuit.
Jay Z illegally used preexisting copyrights belonging to me for songs he unlawfully released, some of which were on my former website (Aisha.TV and AishaMusic.com) while other songs that were unpublished were illegally obtained by one of Madonna's hackers,
Randy Vaughn
, via the criminal computer hacking of my laptops and computers, which was confirmed by computer security companies. Jay Z's also used private, unpublished business plans that contain proprietary data, also obtained via criminal hacking by Madonna's hackers.
My copyrights were copyrighted with the Library Of Congress YEARS prior to Jay Z (and his co-defendants) infringing them for undue financial enrichment and awards. Some of the items include my business plans for a sports team, a sports management company (for discovering and developing unknown talent, not poaching established talent from other managers and agents as Jay Z has been doing), an artist management company and a chicken wing restaurant - all preexisting items Jay Z illegally used, after obtaining them from Madonna's hackers.
Jay Z's lawyer also filed a "notice of removal" transferring the case from state court to Federal court, which I did not want (it is easier for litigants to access the state court wherever they go in the world via the online eFile case system, which the federal courts do not permit). Jay Z's lawyer also took it upon himself to plan my life out for the next year, giving me a lengthy print out of court hearings he chose dates for without asking me. The defendants in the case knew I was going abroad and did this in a bid to try to block me leaving, as it has proven very difficult for Madonna and company to harass, terrorize and threaten me (among other things) in the international community, especially to the sick and appalling degrees they did in America. I am abroad on business, to see doctors about alternative back surgery and torn rotator cuff surgery, as well as to help a relative who is physically unwell.
After the hearing Jay Z's lawyer broached the subject of settlement. The paperwork he gave me indicates a possibility of settlement, though not likely and they would inform the judge if one is reached. However, I asked for no money in the lawsuit and have no intention of settling something that contains a horrific criminal component (I will sue them internationally at a later date regarding the copyright infringement and I do not intend on settling that case either, as those infringing works I find very offensive never should have been made). These people really should be in prison for what they have been doing. I filed the current lawsuit seeking "injunctive relief" to stop the terrible criminal behavior that includes, but is not limited to computer hacking, stalking and confrontations, as well as acts of violence. I did not ask for money in this lawsuit and left that to the discretion of any potential jury, as a means of punitive damages.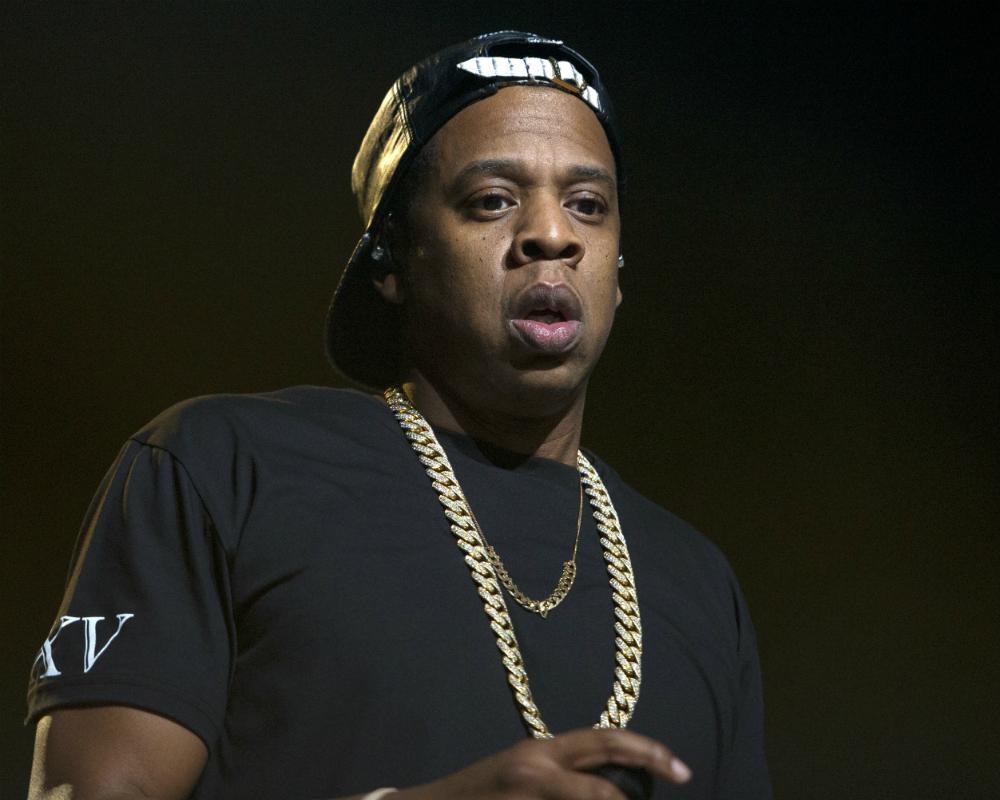 Jay-Z
I need to finish my pharmaceutical patents to help sick people, which I made mention of in the lawsuit. How am I supposed to finish the patents with those Kabbalah lunatics constantly stealing my copyrights, criminally sabotaging businesses I've started in trying to destroy my income, sending Miami Kabbalah Center members to break into my home whenever they feel like looking for offline copyrighted DVD-ROMs containing my preexisting copyrighted work they wish to steal, vandalizing and damaging my computer and electronic equipment during break-ins, stalking me everywhere I go including to libraries in America, while I'm trying to peacefully work on my patents (they developed a habit of stalking me to public libraries and then openly harassing me while I work). No one should have to work or live under such human rights abuses. It's absolutely sick.
Additionally, this month I received a letter from the Department Of Justice, the parent agency of the FBI, stating they will look into the allegations in the lawsuit. As I stated in the lawsuit "FBI COMPLAINT - As a federal formality, this lawsuit has been sent to the FBI with a formal complaint of civil rights and human rights abuses."
I did not file the complaint with the FBI because I have any faith in them. I don't. They are corrupt. After they interviewed me when I made the complaint about Madonna's private investigator Anthony Pellicano and they only arrested and imprisoned him months later, while according to what one of my sources told me, accepting a big bribe from Madonna to remain free, I pretty much lost all faith in the U.S. government, no longer believing they are a force for good.
In the mean time my main focus is getting my pharmaceutical patents out to help sick people and mark my words, everyone of you involved in this sick copyright theft and harassment spree, trying to block my pharmaceutical patents from coming out via engaging in sabotage and theft of funds, so you can continue to steal my copyrights for illegal financial enrichment, will answer for it within the scope of the law in world forums and it will not be pretty.
RELATED ARTICLES