That's Not Professional 50 Cent!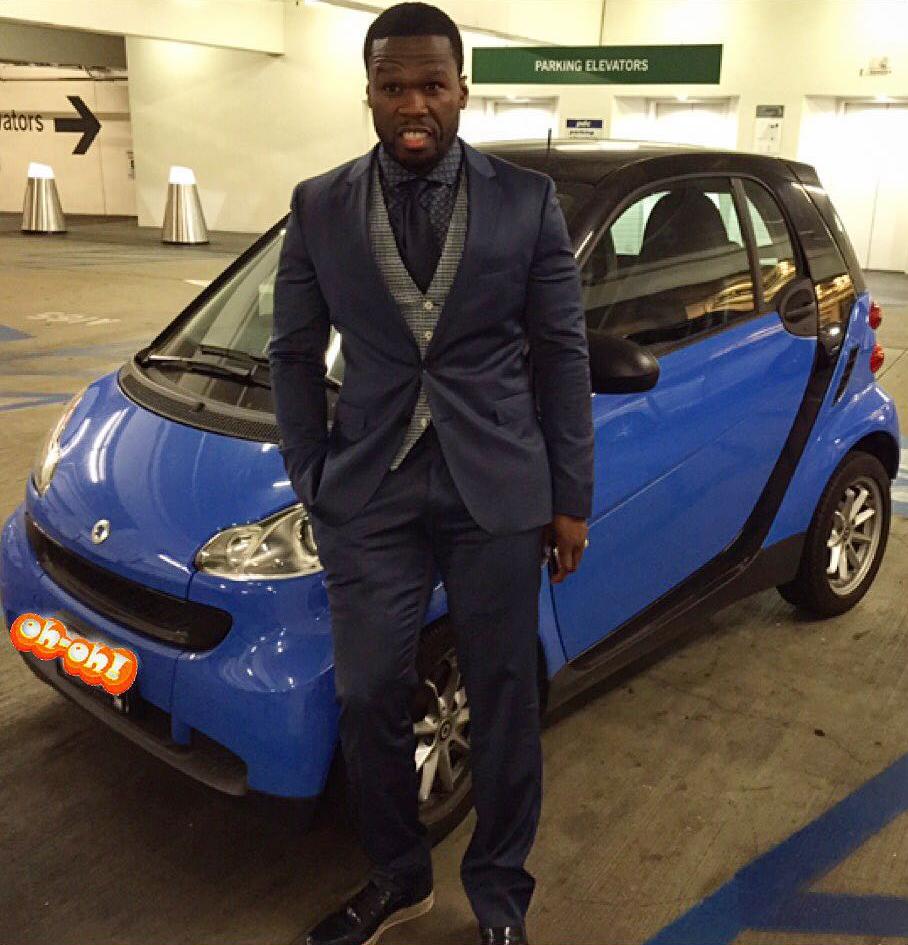 50 Cent posing in front of an economy car after filing for bankruptcy


An attorney for boxer James Kirkland has made public the pugilist's desire to leave SMS boxing promotions, the company owned by rapper 50 Cent. Kirkland's attorney Mike Miller stated to the Boxing Scene website, "We're just trying to get in touch with 50's bankruptcy attorney. He won't return our phone calls to figure out what plans they have for James Kirkland. Our contract is un-assignable so he can't assign our contract to a new company or anybody else. Really I don't know what leg they have to stand on to retain our contract. I don't want to waste a hundred twenty days to find out. I'm trying to get some dialogue going to see if we can reach a mutual agreement that Kirkland goes his way and 50 goes his way and we both move on."

50 Cent, real name Curtis Jackson, recently filed for bankruptcy on two fronts. 50 Cent filed for personal bankruptcy, as well as for his fledgling company SMS. This means boxers could experience significant difficulties getting paid by SMS, if at all, as bankruptcy protection can wipe out some debts, such as what 50 Cent's company owes fighters. They could end up fighting and not getting paid the purse or not receiving money due to them for past fights.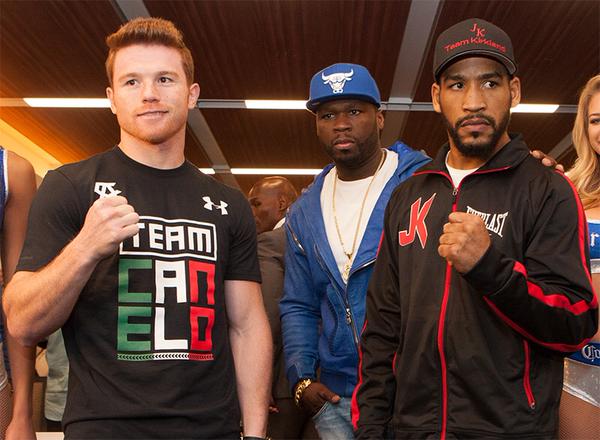 Canelo Alvarez, 50 Cent and his boxer James Kirkland




Hanging around Floyd Mayweather, who is the richest boxer in the world, had 50 Cent thinking the boxing industry is easy with huge paydays all over the place. However, the actual reality of the sport is it requires years of hard work, patience, skill and a keen understanding of the business. It is not an easy one.

Promoters also need good instincts, not just for business, but in fight making. Not only should you be able to scout and sign great talent, you also do not put your boxer in fights they are clearly not ready for. I love boxers, God bless them, they are brave and fearless, but sometimes some pugilists will be on the "I'll fight anybody, anywhere at any time" vibe and you kindly look at them and think, "No, boo boo, you're not ready yet (LOL)." It's not an insult, it's skill matching, paired with assessing the mental and physical state of your fighter at the time.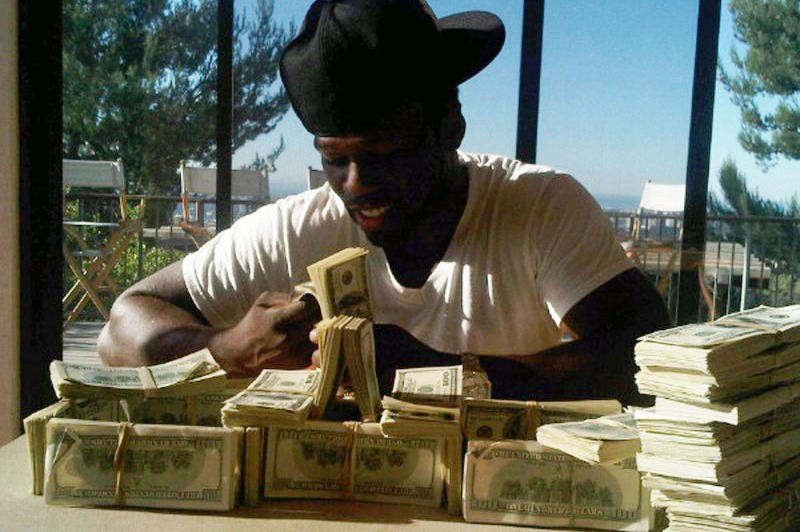 50 Cent




A good promoter can tell such things. A novice will not be able to tell. And 50 Cent is a novice, as he put Kirkland in with boxing beast Canelo Alvarez and it damaged his career and confidence, when the latter unleashed a potent knockout. However, Kirkland and Alvarez are great fighters and it is not an insult to either. Sometimes boxers are at a bad place in their personal lives and or struggling with injury and it negatively impacts their performance in the ring. Kirkland was experiencing personal problems, changes and injury. He didn't need such a huge fight after all those problems and a layoff.

In closing, if you're a boxer and have the opportunity to sign with a big, experienced boxing promotions company such as Top Rank, Golden Boy, Mayweather Promotions, Matchroom or Frank Warren or get the chance to work with a veteran manager like Al Haymon, do so. Make sure you sign with people who know boxing or you will have problems and not reach your full potential in the ring or at the bank.

Side Bar: Why doesn't Lennox Lewis have a boxing promotions company. He was world champ, knows how to win and made a fortune as a boxer. He knows the ropes (pardon the pun).


RELATED ARTICLES