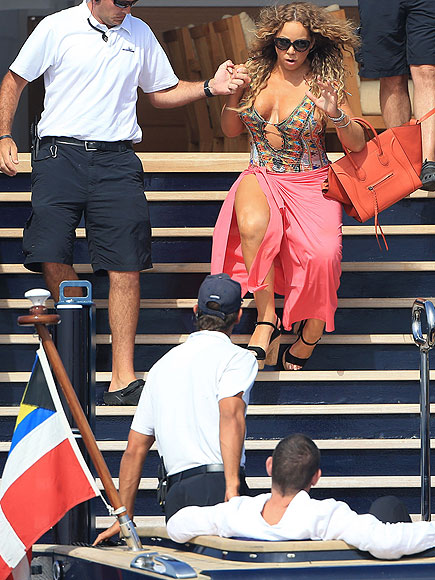 Mariah Carey (the one involuntarily flying down the stairs) and James Packer (seated in white shirt)


Things have been difficult for singer Mariah Carey. Her marriage and career have crumbled. Carey's husband, record label, manager and publicist have dropped her. Now a flight of stairs have as well. While Carey was vacationing in Spain with her new boyfriend, James Packer, a man her fans criticized based on his appearance (and there's nothing wrong with how he looks) the singer took a tumble down some concrete stairs.



Why Carey thought it appropriate to go sightseeing and tethering around in said high heeled shoes is a mystery, as she could have seriously injured herself in a terrible fall. Carey is planning a musical comeback after her most two most recent albums flopped with fans and on the charts. The question is will her voice hold up, as it is not doing so now.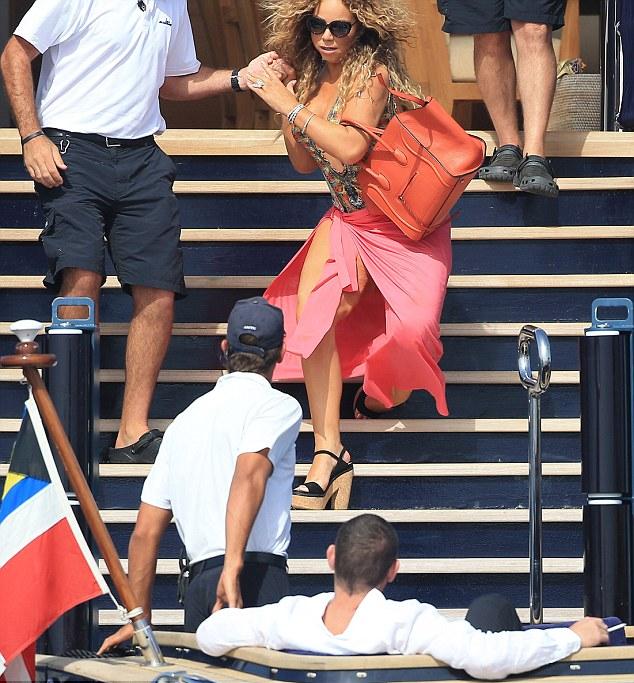 Despite all the studio compression and Autotune software being used to make Carey's damaged voice sound passable, the deterioration can still be heard on the singer's albums. Will Carey have surgery and or begin to take vocal lessons, which at this point in her career she finds demeaning, in light of where her voice once was during her hay day in the 1990s.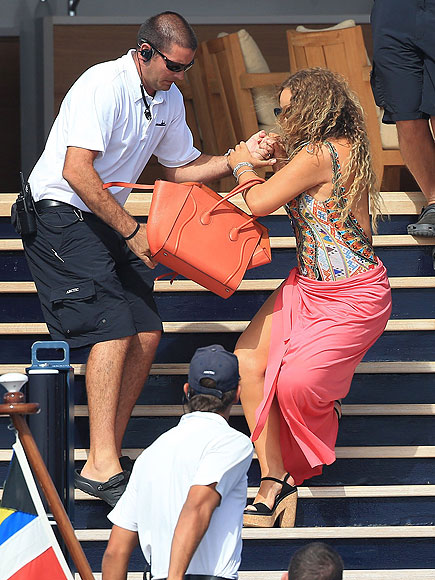 In other news, there has been no official word that Mariah Carey and Nick Cannon's divorce has been finalized, after the comedian filed legal papers in court to dissolve their union after 6-years of marriage. Reports indicate Cannon has been stating Carey, who is in Kabbalah, is crazy. Cannon has been disgracefully bedding different women and now Carey is dating Packer. Cannon also sued Carey over the sale of their $9,00,000 Bel Air home, stating it was done without his authorization.



RELATED ARTICLES