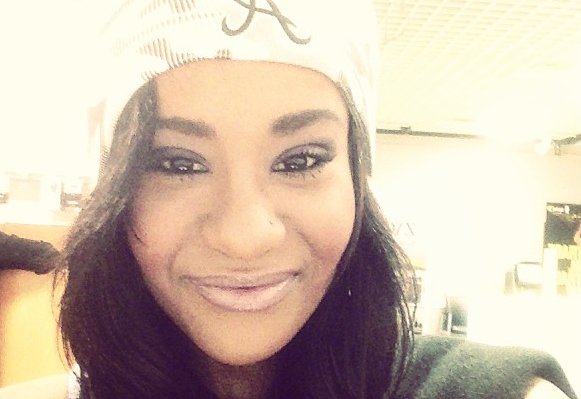 Bobbi Kristina Brown


Roswell Police in Atlanta, Georgia stated yesterday they are seeking to turn their current investigation into Nick Gordon in relation to the bath tub drowning and injury of Bobbi Kristina Brown, into a murder case, as she has been sent to a hospice. The website TMZ spoke to the Fulton Country District Attorney who stated, "In view of the new circumstances regarding the health status of Bobbi Kristina Brown, we will be reviewing the case with greater interest."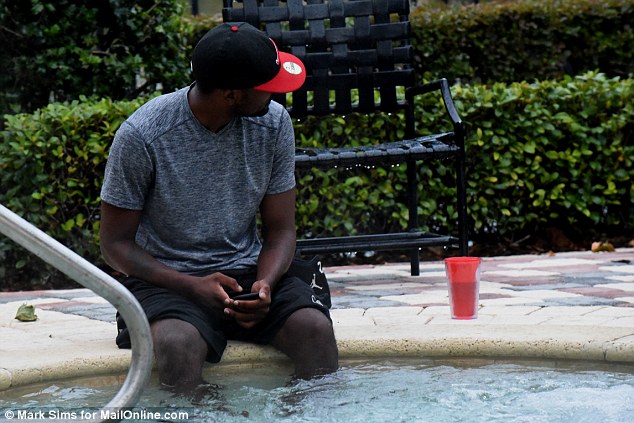 The Daily Mail found Nick Gordon in Sanford, Florida, which is where Miami teenager Trayvon Martin was stalked and murdered by George Zimmerman


Considering the day Bobbi Kristina drowned she'd had a fight with Gordon, who knocked her tooth out while beating her, he can be held legally culpable for her current condition. Drug dealer Max Lomas, who was present when police were called, could turn State's witness and provide enough information to lock Gordon up. As stated in the column yesterday, the Judiciary Report is concerned by the fact that both Whitney and Bobbi Kristina were found face down and unresponsive in bath tubs, when most bath tub drowning victims are found face up. Gordon was present when both women drowned 3-years apart. This needs to be properly investigated.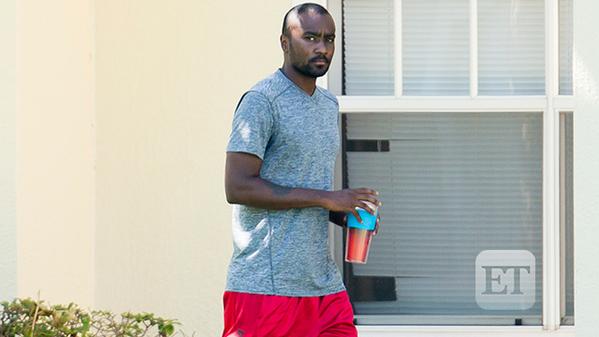 Nick Gordon in Florida where he is living in an apartment


Gordon is currently in Florida where he has used stolen money taken from Bobby Kristina's bank accounts to get an apartment. The Daily Mail UK spotted Gordon in a hot tub at his Florida apartment and he refused to answer questions about Bobbi Kristina being placed in hospice and the $10,000,000 lawsuit that has been filed against him by her conservator, alleging domestic violence and theft of funds. Gordon needs to go back to Georgia and face the music.



STORY SOURCE




Bobbi Kristina Prosecutors Gearing Up for Murder Case


6/25/2015 7:07 AM PDT - Prosecutors have amped up interest in the Bobbi Kristina case, because it appears she's about to die and it would turn the case into a full-blown murder investigation ... with her boyfriend, Nick Gordon, as a person of interest. The family's decision to take Bobbi Kristina off life support signals that Whitney Houston and Bobby Brown's daughter is about to pass, and the D.A. has already taken notice. The Fulton County D.A. tells TMZ, " In view of the new circumstances regarding the health status of Bobbi Kristina Brown, we will be reviewing the case with greater interest."...





Nick Gordon relaxes in hot tub at Florida duplex as Bobbi Kristina's grieving family gathers for her final days in hospice hundreds of miles away and police reveal he could now be investigated for murder


By Laura Collins In Sanford, Florida For Dailymail.com - Published: 20:55 EST, 25 June 2015 | Updated: 23:44 EST, 25 June 2015 - This is Nick Gordon relaxing near his Florida home as Bobbi Kristina Brown's family gather by the 22-year-old's hospice bed five hundred miles away in Atlanta. These exclusive pictures captured by Daily Mail Online show Gordon less than 24 hours after it emerged that his fiancée Bobbi Kristina has been taken off life support and moved to hospice care as her condition continues to deteriorate. And while Gordon, 25, lounged with friends at the hot-tub near his duplex home in Florida Thursday evening, Fulton County Georgia's District Attorney's office have revealed they are 'reviewing the case with greater interest.'





RELATED ARTICLES