Mariah Carey tries to hit the whistle register she is famous for and misses:
Mariah Carey's Billboard Music Awards performance descended into disaster. Social networking slammed Carey left right and center over her subpar vocals. The social networking comments were overwhelmingly unfavorable, due to the state of Carey's vocals. Carey forgets we live in an age where software enables people to strip background music and backup singers to hear what an artist sounds like live. Someone removed all the background music and signers from Carey's performance and the singer's vocals were bad. Jennifer Lopez and Kylie Jenner looked at Carey with awkward expressions over the poorly received performance.
Mariah Carey's full 2015 Billboard Music Awards performance:
This comes on the heels of Carey canceling a performance of her Las Vegas residency last week citing bronchitis. Carey did not sound like someone with bronchitis, but a singer whose voice has deteriorated. The Judiciary Report stated in January 2015 that Carey needed to take a break, spend some time with her kids and work on getting her life together. It was abundantly clear to the site she was not ready for any music endeavors, but she went ahead and signed up for a vocally strenuous Las Vegas residency and live performances, such as the Billboard Music Awards and it has turned into one disaster after another.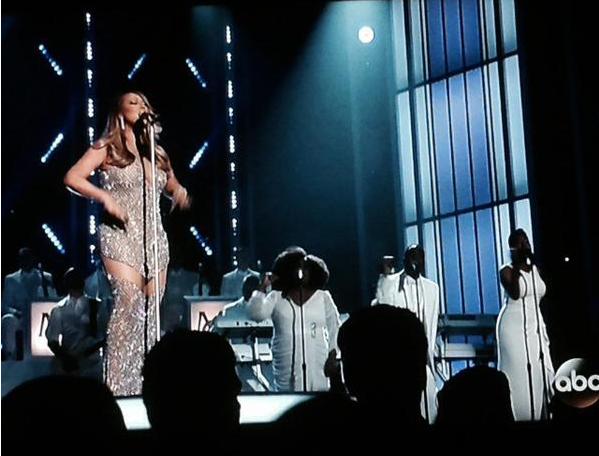 Mariah Carey performing at the Billboard Music Awards
It does not make sense for singers, especially those in Carey's genre, to go out there when they are not at their best. Seriously, why go out there when you are not at your best. While Carey sounds better than Britney Spears and Rihanna, who can't sing, she still sounds way less than her best and that was automatically going to invite criticism and damage her legacy.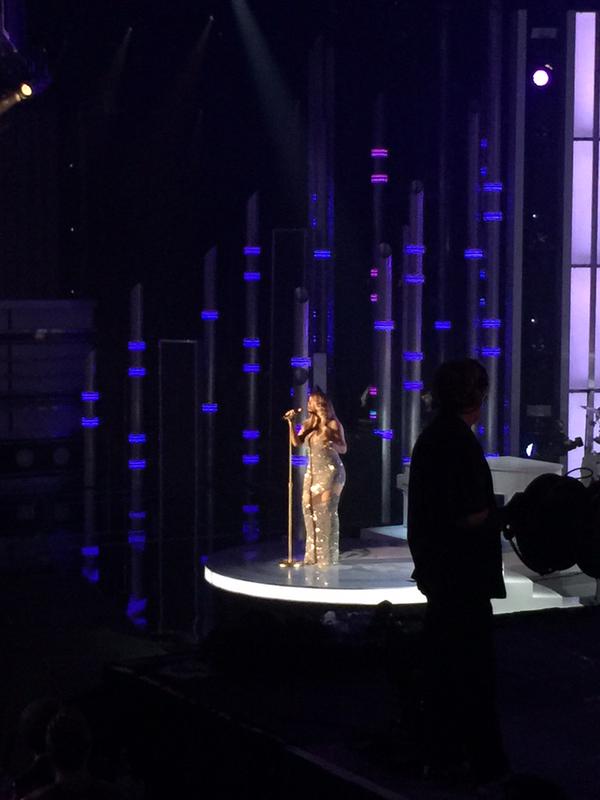 Mariah Carey performing at the Billboard Music Awards
However, listening to advice has always been Carey's problem. During her years at Sony, especially when she just started her career, she would fight against the executives decisions, who had experience. She was routinely off base with what she was fighting for. An example of this would be, she wanted the impressive songs "Love Takes Time" and "Someday" left off her debut album, but kept talking up "All In Your Mind" which is average. They repeatedly warned Carey about her choice in clothes and behavior, but she started to fight against them when she had more clout and her sales began to plummet due to the changes. An artist who won't listen to constructive criticism and advice is their own worst enemy.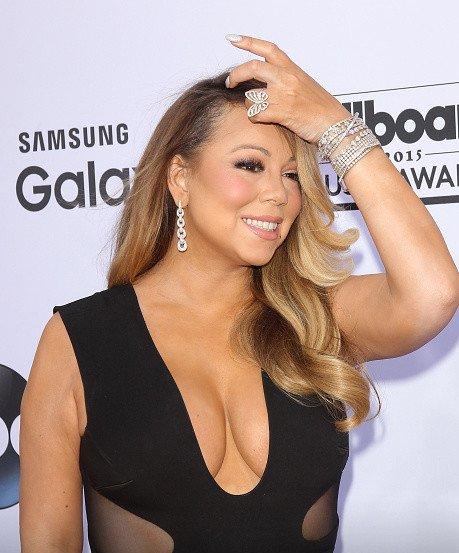 Mariah Carey on the red carpet and the Billboard Music Awards
We see that again this year, as Carey, who reads this website and has for years, rushed forward with the residency that is experiencing low ticket sales and had a cancellation by her, after the first week. She is onstage out of breath and being wheeled around on prop after prop because the show is too taxing for her. It has nothing to do with age, because Patti Labelle and Tina Turner put on energetic shows with great vocals and they are in their 70s.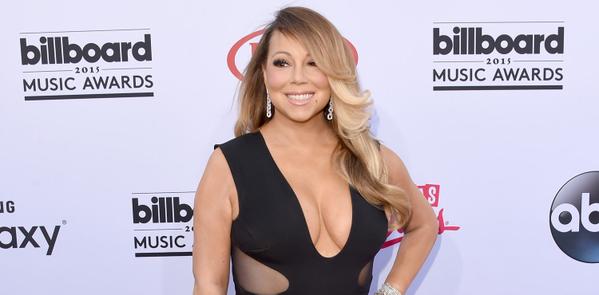 Mariah Carey on the red carpet and the Billboard Music Awards
Carey doesn't need the money for the shows, as her divorce proceedings regarding husband Nick Cannon revealed she has $150,000,000 in cash and assets. Conversely, with the money and other resources at her disposal, she has the ability to get help for her voice, appearance and health, but refuses to do so. Carey is not too old to be a relevant and successful star with big hits. She is engaging in conduct that is working against her. She has no one but herself to blame for what is happening to her career. However, apart of the problem is Carey is addicted to fame. So she's going to go out there at all costs, even if it means embarrassment and damaging her legacy.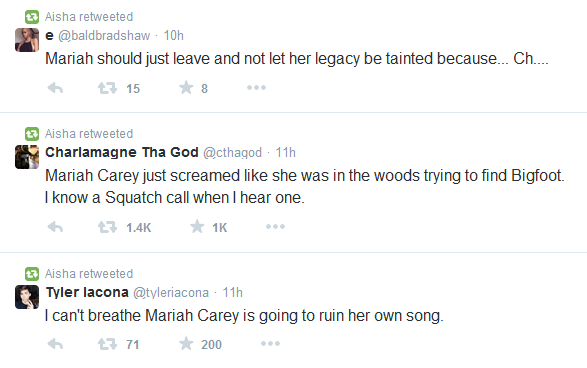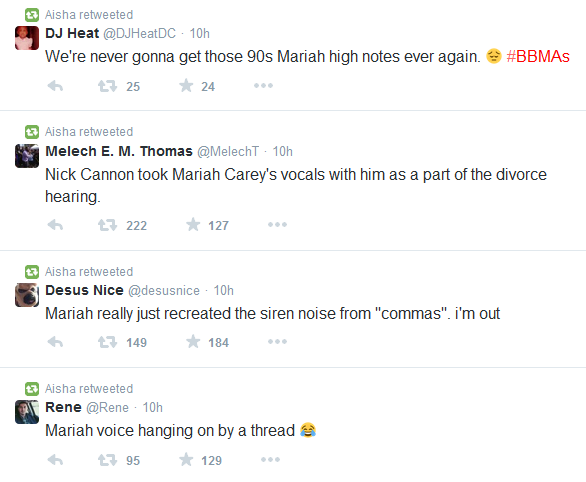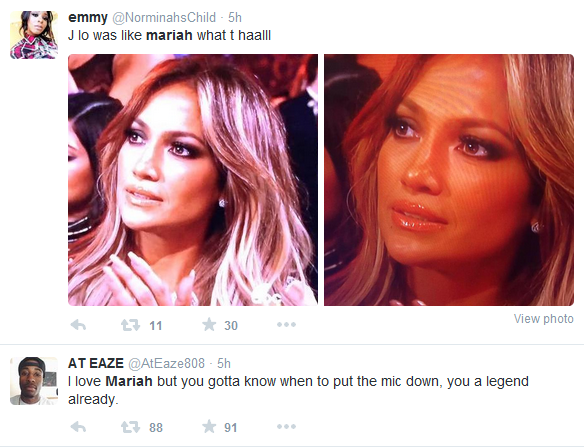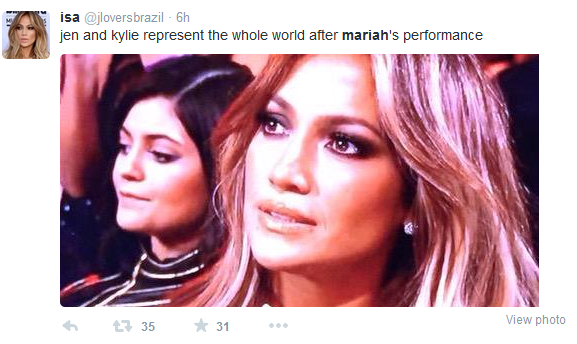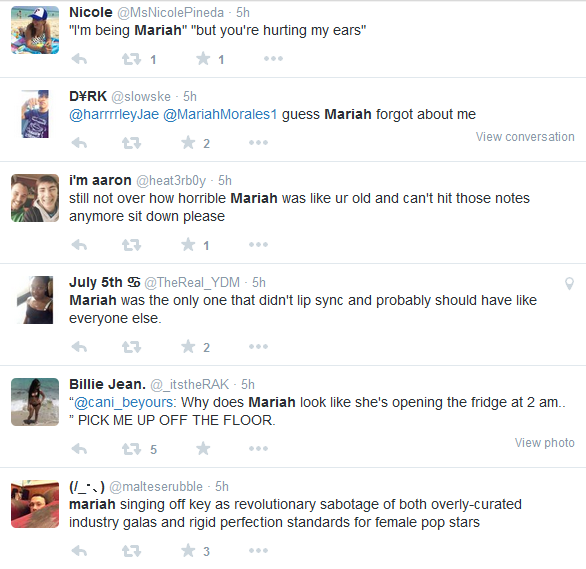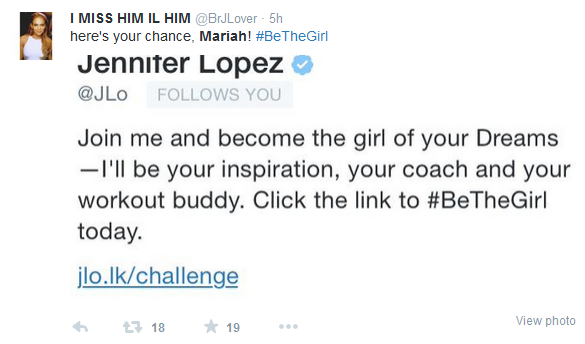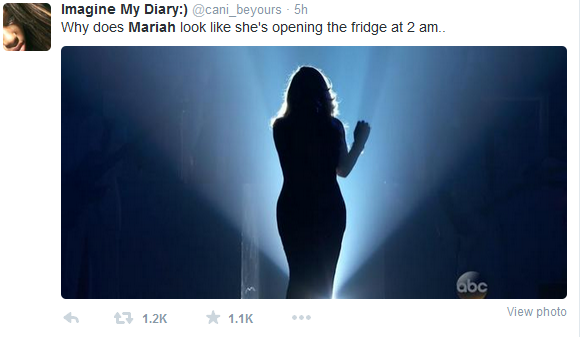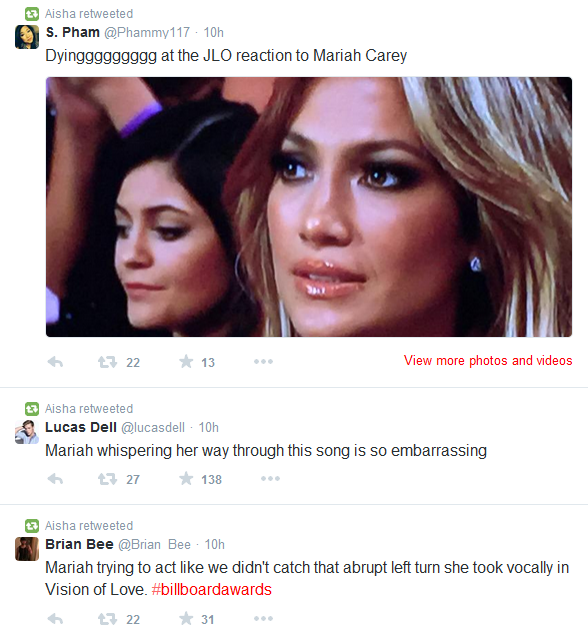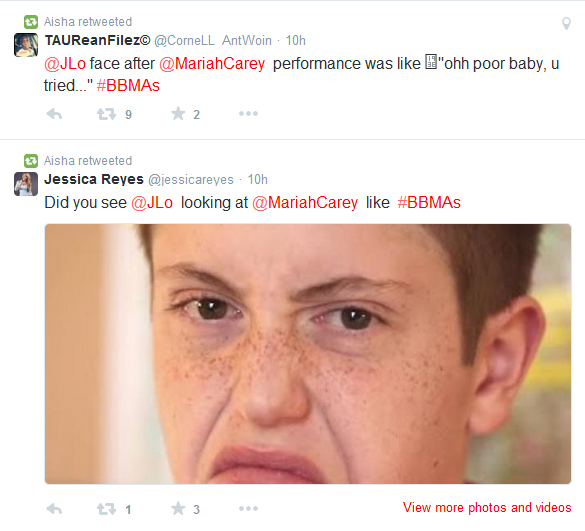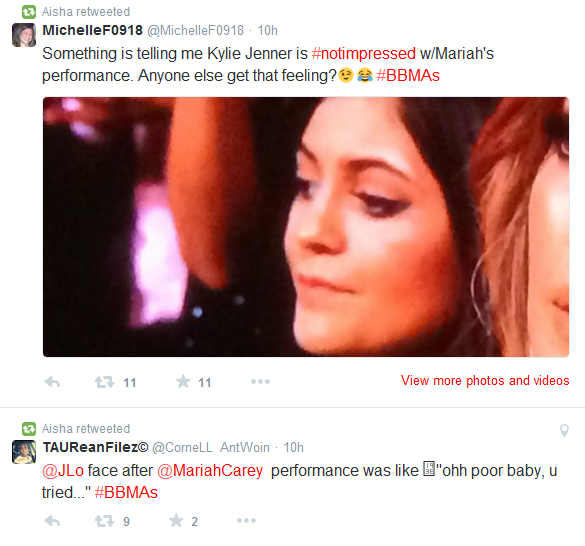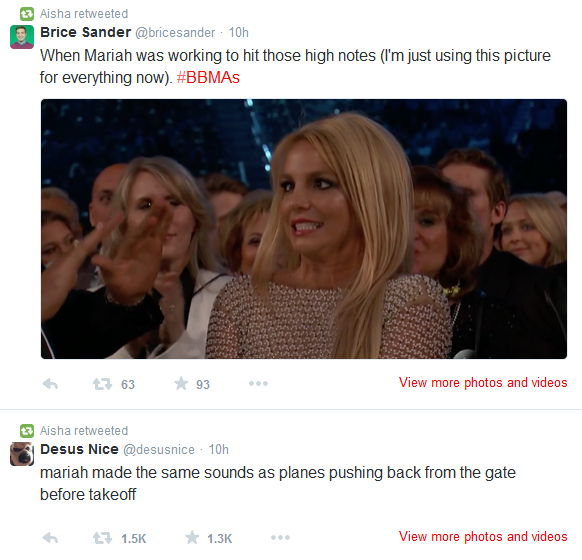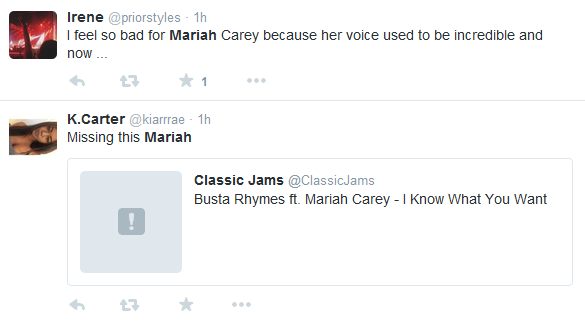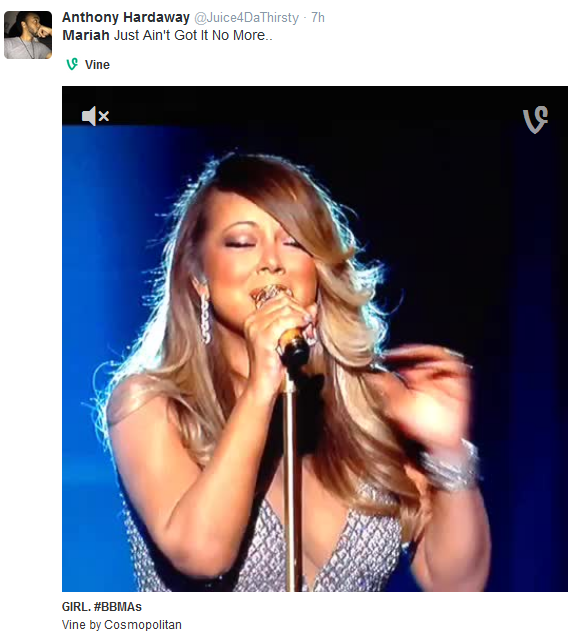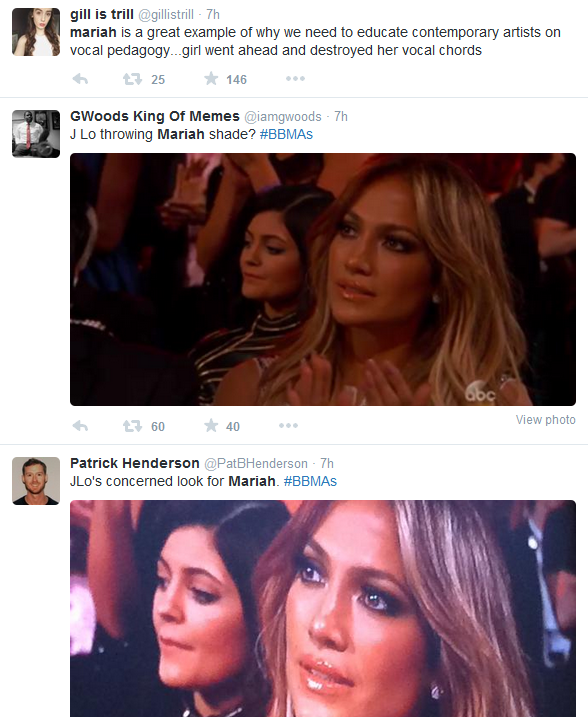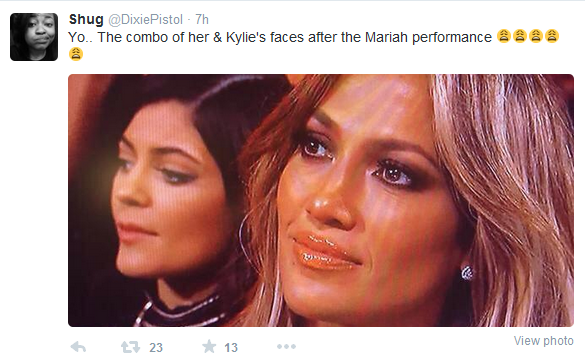 RELATED ARTICLES