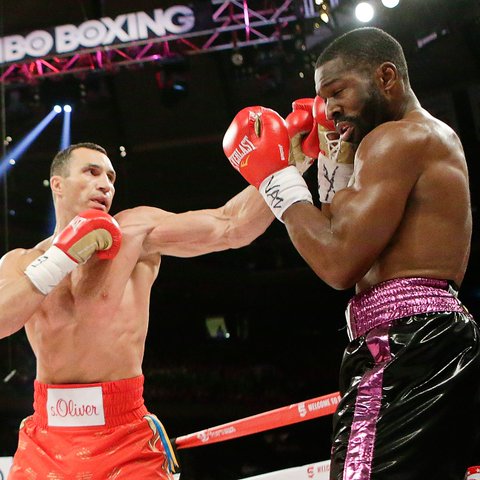 Wladimir Klitschko (left) Bryant Jennings (right)
World heavyweight champion, Ukrainian boxer, Wladimir Klitschko, 39, retained his titles this past Saturday, in a bout against American pugilist, Bryant Jennings, 30. Klitschko's record sits at an impressive 64-3. The fight was the first loss for Jennings, whose record now sits at an admirable 91-1. Jennings was paid $1,250,000 for the fight and received favorable publicity for taking on the world champ.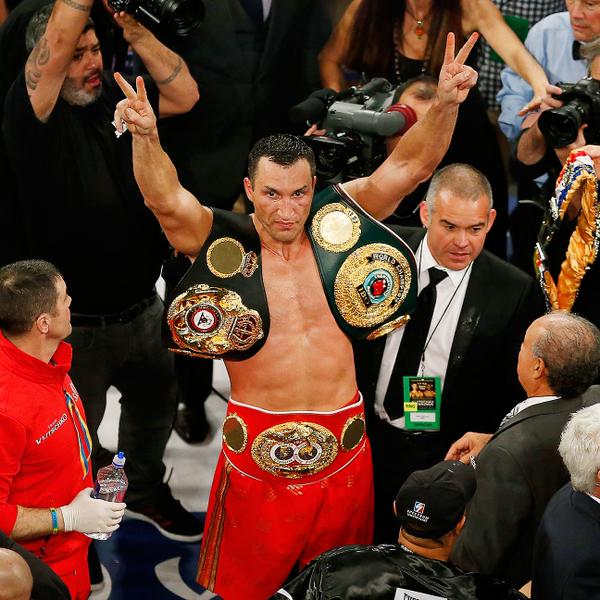 I am convinced I can beat Klitschko (Hayden Panettiere Klitschko that is - what is she, like 4 feet 11 inches tall (LOL). I'm just teasing. Actually, I could beat Wladimir Klitschko (*cough* with a brick). I would win the fight for the simple reason I am not afraid to hit below the belt and look the ref in the face and say "My hand slipped…5 times." Not only would Wladimir take an L (loss), so would Hayden as a result of me hitting him below the belt (think about that). Once again, I am kidding.


Klitschko should leave the singing to his wife (LOL)




Klitschko is next expected to face undefeated champs, Britain's Tyson Fury (24-0) and or America's Deontay Wilder (33-0). Either fight or both would be good for boxing. Wilder vs. Jennings would also be a good fight, as they are two well matched heavyweights.



RELATED ARTICLE