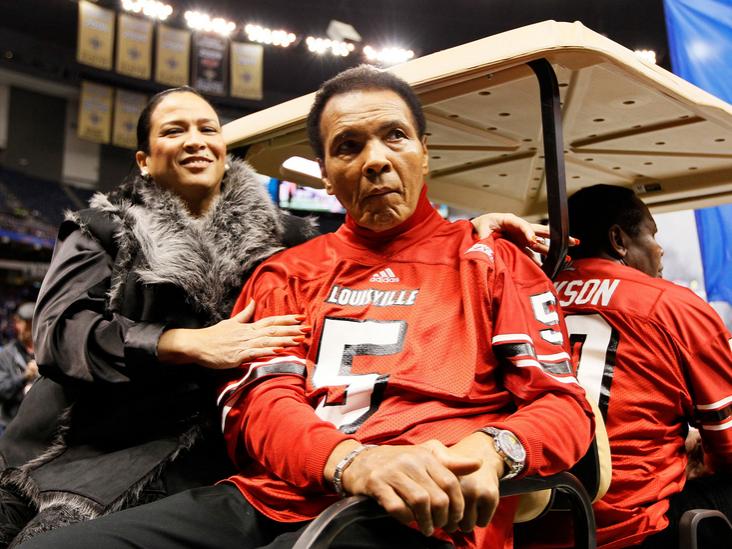 Muhammad Ali
Rashida Ali, daughter of legendary heavyweight boxing champ, Muhammad Ali, has chosen pugilist, Manny Pacquiao, to beat Floyd Mayweather in their forthcoming May 2, 2015 fight in Las Vegas. In an interview with TMZ, Ali's daughter stated, "My dad is Team Pacquiao all the way. My dad really likes Manny. He's a huge fan of his. He knows Manny's a great fighter but it's more about what he does outside the ring. He's such a charitable person. There's no question he's going to order it. It takes my dad way back to when he was fighting. My dad stood for things. Mayweather...I don't think there's a comparison."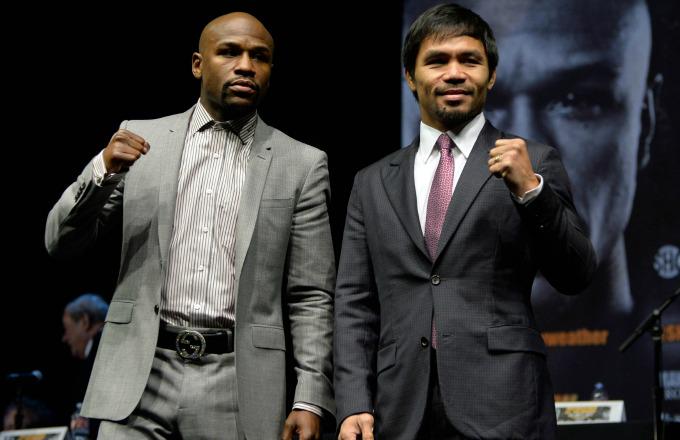 Floyd Mayweather and Manny Pacquiao
Tickets for the fight are in high demand and range from $1,000 for standard seats to $100,000 for ringside seats. Millions have been paid in sponsorship rights, in association with the fight. The bout promises to be a spectacular sporting event for the ages. It is creating jobs and establishing new levels of achievement in boxing.
STORY SOURCE
Floyd Mayweather vs Manny Pacquiao: Muhammad Ali is behind Pacquiao 'all the way', reveals his daughter Rashida
Tuesday 31 March 2015 - Ali's friendship with Pacquiao dates back years and the three-time heavyweight world champion will be watching the fight on 2 May. Muhammad Ali is backing Manny Pacquiao to beat Floyd Mayweather when the pair collide in their Las Vegas showdown. Pacquiao and Mayweather will meet at the MGM Grand Garden Arena in Las Vegas on 2 May in what will be the biggest fight ever seen in the sport in terms of the prize money on offer. A reported £170m-minimum purse will be up for grabs as two of the greatest boxers the sport has ever seen will seek to unify the welterweight division...However, 'The Greatest' will be in Pacquiao's corner when it comes to choosing a winner, as his daughter Rasheda Ali revealed that it's his contribution outside of the ring that impresses the three-time heavyweight champion of the world.