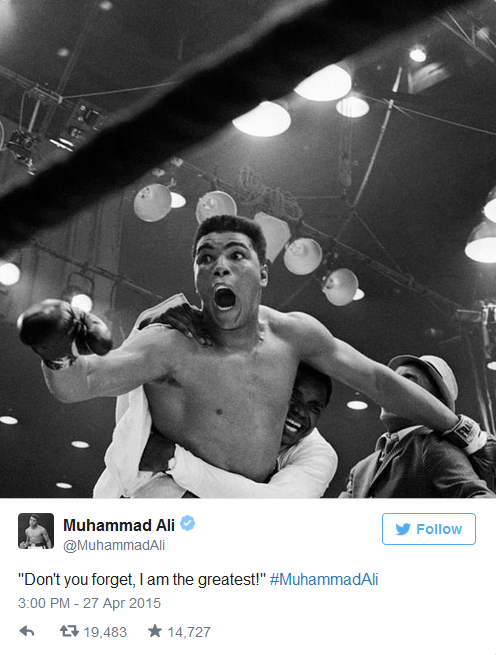 Muhammad Ali's tweet on social networking website Twitter


Undefeated world welterweight boxing champion, Floyd Mayweather, recently slammed legendary heavyweight champ, Muhammad Ali, stating he is not the greatest boxer of all time. The comments were made during an interview with ESPN's Stephen Smith. Mayweather insulted Ali stating,

"So you gonna tell me it's cool to lay on the ropes, take punishment, then land a few punches."

Mayweather further stated he has been through racism as well, not truly realizing what Ali faced during the civil rights era is infinitely worse.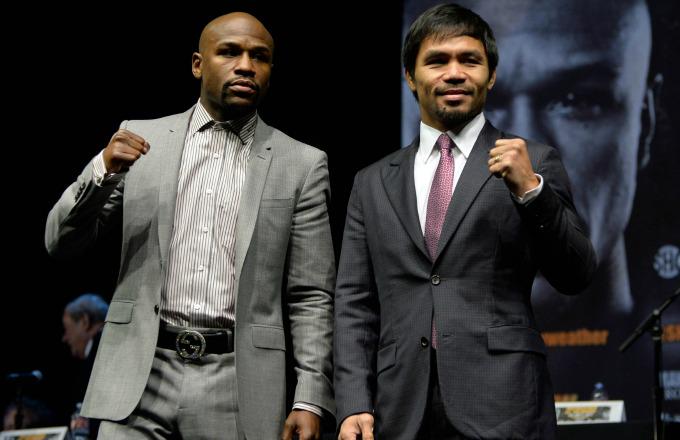 Floyd Mayweather faces Manny Pacquiao on Saturday, May 2, 2015 at the MGM Grand in Las Vegas. The fight is also available on Pay Per View. Check your local listings.


Ali took to Twitter shortly after and posted the comment, "'Don't you forget, I am the greatest!' #MuhammadAli." The champ's daughter, Laila Ali, also reminded website TMZ that her dad is the greatest boxer. I don't know why I'm defending a man who tried to nail my mom and offered to kick my dad's butt in exchange for her (LOL) but Mayweather should not have insulted the man most view as the top boxer ever to hit the ring.
RELATED ARTICLES