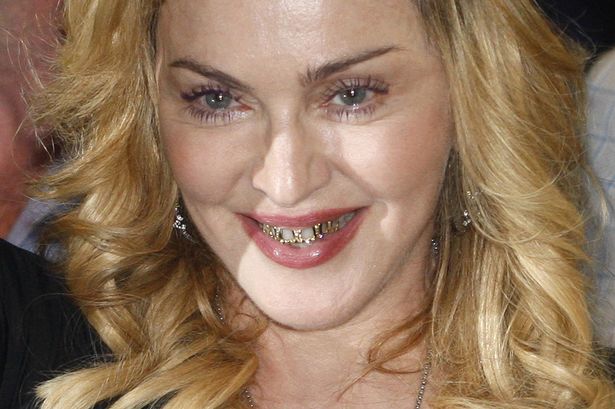 Madonna
Media hungry
faux singer Madonna
made a surprise appearance at the Coachella music festival in California, only to be embarrassed and humiliated by the publicity stunt she pulled that went terribly wrong.
Crazy Madonna
grabbed 28-year-old rapper Drake by his head and French kissed him on stage, wrongly thinking it would bring her the publicity she so desperately craves.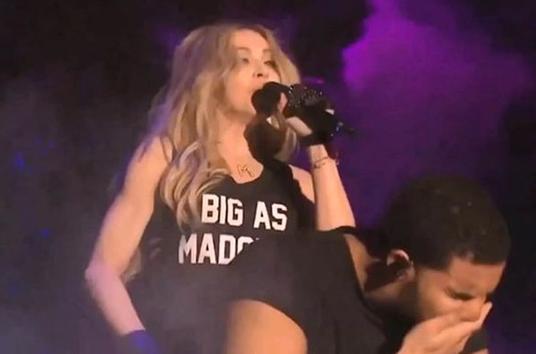 Madonna has a very high opinion of herself that others don't share
However, it all went wrong when Drake immediately gagged and said "what the f**k was that" then wiped off his mouth in absolute disgust. You could literally see the look of disgust on his face. Social networking had a field day mocking Madonna over it, labeling her vile and washed up. People all over social networking lambasted Madonna.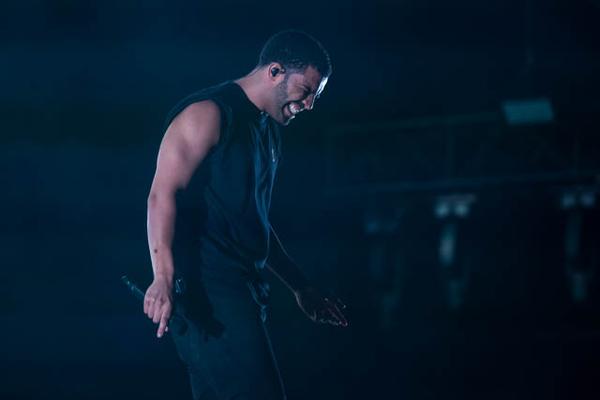 Drake in disgust after Madonna kissed him
Some made comments about her age, as Madonna is almost 60, while Drake is headed for 30. However, had it been Halle Berry or Christie Brinkley, people would not have reacted so negatively to the stunt. Security would probably have to pull Drake off them (LOL). The problem is Madonna's promiscuity and lack of looks. She thought people would find the publicity stunt sexy, but no one did. Many made jokes that Drake probably contracted STDs via that one kiss and that she is unattractive and needs to stop behaving like an 18-year-old.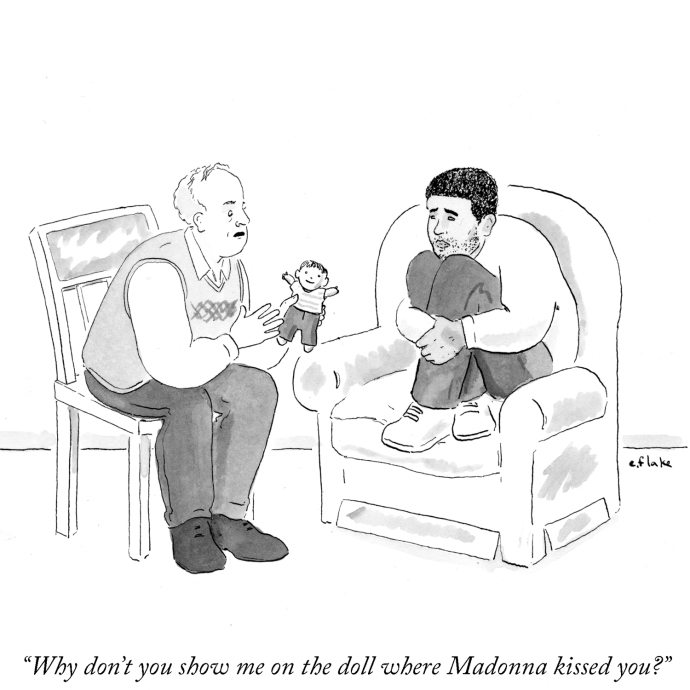 New Yorker cartoon mocking Madonna
Madonna's latest appearance was in support of her flopped CD "Rebel Heart" that quickly fell out of the charts (
Boycott Madonna's New CD 'Rebel Heart' And Songs Such As 'Living For Love' Which Are Stolen Constituting Criminal Copyright Infringement
). Madonna's appearance on the Brit Awards last month was similarly disastrous, as she accidentally fell down a flight of stairs, which led to countless jokes on social networking at her expense.
RELATED ARTICLES