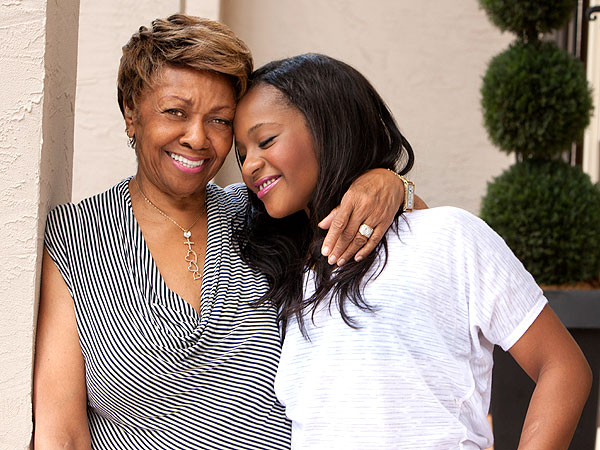 Cissy Houston and Bobbi Kristina Brown

For the past three months, the Judiciary Report has stated the medical prognosis of Bobbi Kristina Brown, the daughter of the late pop singer, Whitney Houston, is very grim, as she was discovered unresponsive, facedown in a bathtub, much in the same way her mother died in 2012 (Whitney Houston's Daughter Bobbi Kristina Brown Moved To Emory Hospital After North Fulton Hospital Delivers Grim Prognosis Due To Overdose In Bathtub).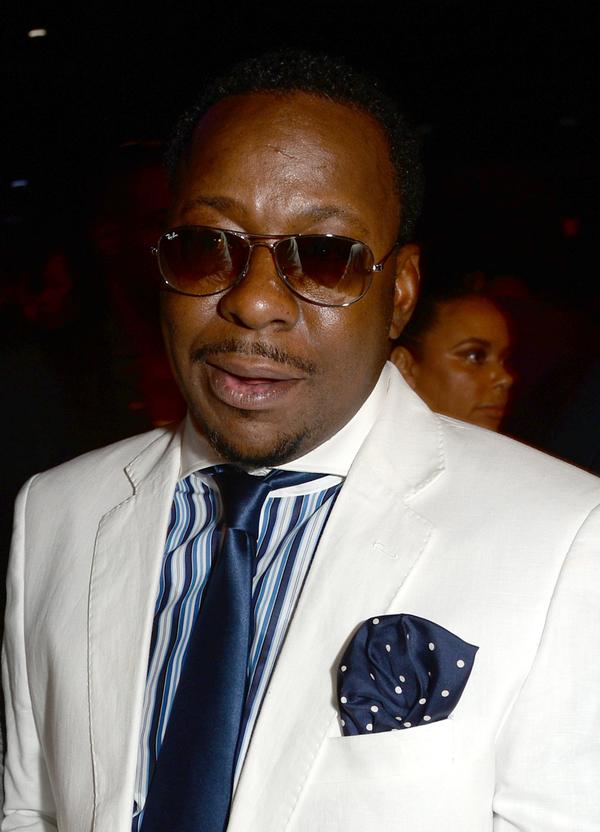 Bobby Brown


For several weeks Bobbi Kristina's father, singer Bobby Brown, has insisted she is recovering from what are catastrophic neurological and organ injuries. So much so, this past weekend Brown stated to a concert audience that Bobbi Kristina is "awake" "watching me" and "breathing on her own." Brown's sister Tina also stated Bobbi Kristina is doing well, recovering and is okay.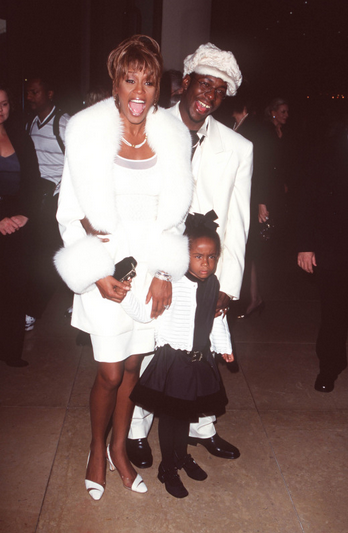 Whitney Houston, Bobby Brown and Bobbi Brown in the 1990s


However, shortly after their statements, legendary gospel singer, Cissy Houston, told the press the grim truth that confirms the Judiciary Report's previously articles. In a statement this week Houston revealed, "I have just returned from visiting my granddaughter Bobbi Kristina in the hospital and while she is no longer in a medically induced coma she has a tracheotomy and according to the doctors she has global and irreversible brain damage and remains unresponsive. We can only trust in God for a miracle at this time. Keep us in your prayers."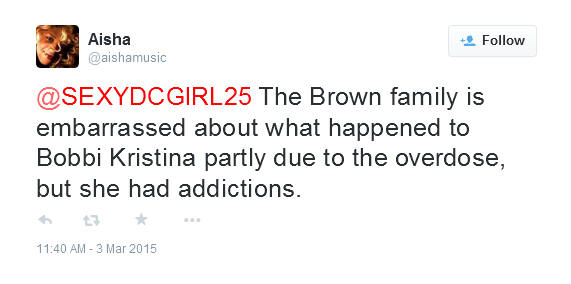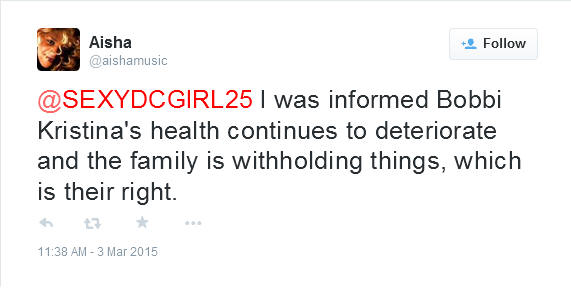 My tweets from last month on the subject


"Global" means multiple regions of the brain. Therefore, one can deduce the medical insult/injury has largely damaged her brain and in this case in an "irreversible" manner. Bobbi Kristina is in a vegetative state. Most of her brain has been erased. As I stated on Twitter several weeks ago, Brown has been hiding it, proclaiming she is okay, when she is not, as the family is embarrassed over Bobbi Kristina's drug use, couple with her violent relationship with boyfriend Nick Gordon, where she was a victim of domestic violence. However, as stated before, she had an addiction to drugs and alcohol and that's not something to be ashamed of, but rather something one should seek help for.





RELATED ARTICLES