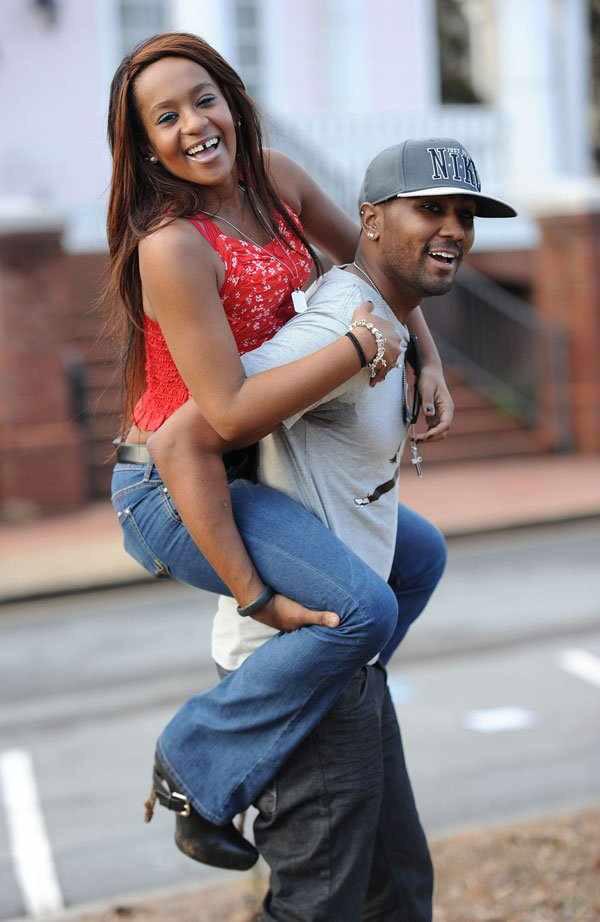 Nick Gordon and Bobbi Kristina
Bobbi Kristina Brown, the daughter of singer Bobby Brown and the late legendary songstress, Whitney Houston, turned 22-years-old yesterday. Bobbi Kristina is currently on life support, due to a drug overdose and drowning that occurred in her Atlanta, Georgia home.
Bobby Brown is trying to do all he can for his child, holding out hope and keeping his daughter on life support, after doctors delivered a grim prognosis. As the criminal investigation continues into the circumstances surrounding her hospitalization (boyfriend Nick Gordon), family and friends gather to reflect on her life and wish her well at the hospital. Many well wishes have been posted online for Bobbi Kristina's birthday as well.
Brown has slammed claims on the website TMZ that the family is doing a reality show on Bobbi Kristina's hospitalization. Brown has not authorized it and is focusing on his daughter's health. However, TMZ claims Brown's relative are filming segments without him. Bobbi Kristina would not want to be filmed on life support, as the injury has distorted her features. She should be allowed privacy.
RELATED ARTICLES