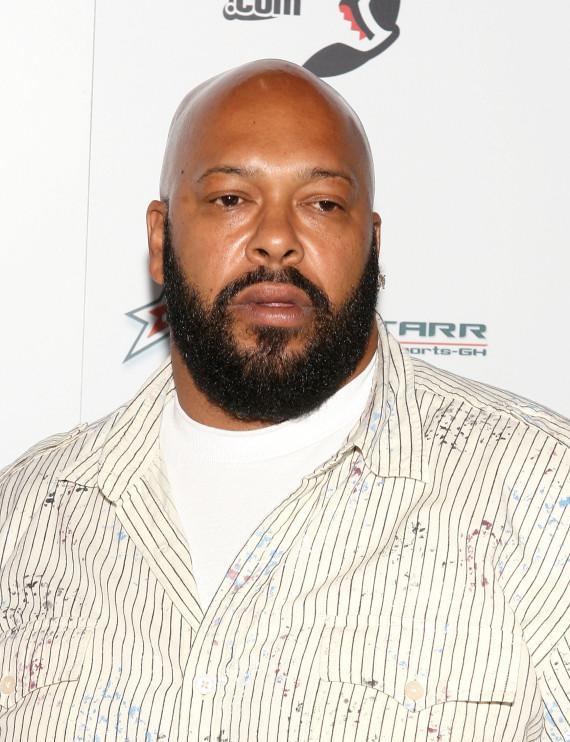 Suge Knight
Former Death Row Records CEO Marion "Suge" Knight has been charged with murder in the vehicular homicide of actor Terry Carter. Knight has also been charged with attempted murder in also striking film crew member Cle "Bone" Sloan with his truck. Knight, who is on probation, faces life in prison. When the charges were announced, it had a bad effect on Knight. While in the holding cell, he began complaining of chest pains and was rushed to the hospital. A few months ago Knight was rushed to the hospital from jail, after developing a blood clot in his lung.
Knight stalked the set of the forthcoming film "Straight Outta Compton" chronicling the life of gangster rap group NWA. Fearing he would be negatively portrayed for the role he played in the life of NWA member, Dr. Dre, Knight began threatening and intimidating film crew members.
After stalking the crew to a nearby burger joint, Knight confronted them in the parking lot of Tam's burgers. Knight has stated he was attacked as he sat in his truck, then fled the scene, fearing for his life. However, witnesses dispute his claims and with Knight's extensive history as an aggressor, who has engaged in brutal acts of violence, including murder, it is going to be a tough sell to any jury. Knight needs to pay his debt to society and seek forgiveness.