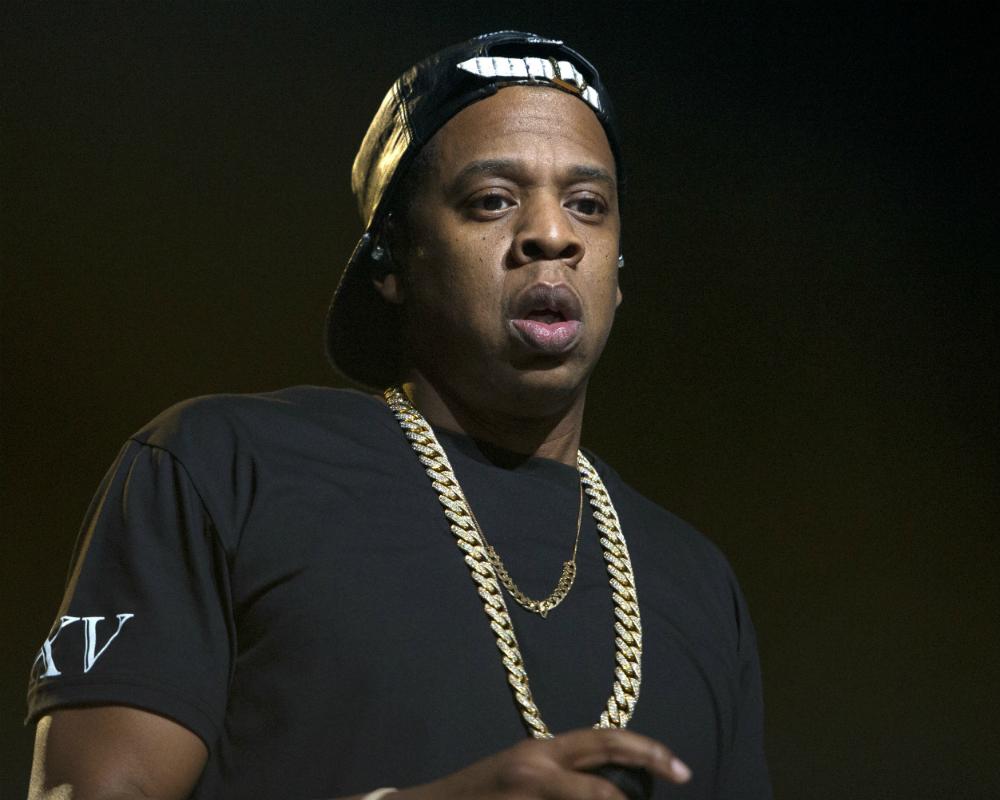 Jay Z
Jay Z's rip off Roc Nations Sports is imploding. First one of the two biggest agencies in the world, CAA, ended their partnership with Roc Nation Sports, that was created after sports leagues began making rules to keep incompetent, unintelligent, lawbreaker Jay Z out. Jay Z begged CAA to partner with him to get around new rules in leagues embarrassingly being called "The Jay Z rule" in sports circles.
The second blow arrived recently when prominent boxing promotions company, Gary Shaw Promotions, dropped Roc Nation Sports as well, severing all ties with the company. A number of prominent boxers refused to leave their promoters, managers and agents to sign with Jay Z. Two other top boxing promoters have taken exception to Jay Z trying to poach their clients they invested money in and built their brands into recognizable and lucrative names. Last month I heard a top black boxing promotion executive stated of Jay Z's poaching, "I'm gonna fix this nig*a."
STORY SOURCE
Jay Z Just Lost One, Roc Nation Sports Loses Partner
Feb 04, 2015 - Music mogul Jay Z`s Roc Nation Sports company just lost partner Gary Shaw after recently bringing in the renowned promoter. According to reports, Shaw and Roc Nation Sports went their separate ways last Friday (January 30).
He was in the process of finalizing the assignment of many of his fighter contracts from his old company, Gary Shaw Productions, to Roc Nation Sports. But things were not going smoothly - there was plenty of infighting at the company, according to various sources - and they decided to part ways in a surprising move. (ESPN)
Boxing News: Jay Z's Roc Nation Sports Suffers Major Blow Following Split With Gary Shaw Promotions After A Month. GSP Retains Bryant Jennings (Audio)
The boxing arm of Jay Z's Roc Nation Sports has suffered a significant loss. RNS cut a deal in early January to acquire Gary Shaw Promotions and it's stable of fighters, including rising heavyweight contender Bryant Jennings. "On January 8, Shaw announced "I have officially joined Roc Nation. I'll be running their boxing division."
The newly formed teamed promoted a January 9 card at the Theater at Madison Square Gardens. Troubles soon followed after infighting between the companies began. On Monday, February 2. Shaw announced the two companies had parted ways.
"We gave it a try and unfortunately it did not work out for both parties," Shaw told ESPN.com on Monday. "It is an amicable separation. Roc Nation was very professional at our meeting and they allowed me to keep all of my fighters and my company, and terminate any agreements we had together. They gave me back my company."
"Both parties decided to go their own way and we wish Gary nothing but the best," said Roc Nation Sports spokesman Ron Berkowitz. GSP promoted fighters Jennings, interim lightweight titlist Darleys Perez, middleweight contender Tureano Johnson, lightweight Jonathan Maicelo, lightweight prospect Kenneth Sims Jr., welterweight Francisco Santana, unbeaten junior featherweight Roman Morales and former middleweight titlist Daniel Geale all leave with Shaw.
Bryant Jennings (left) and Wladimir Klitschko will battle on April 25. The loss of Jennings is an especially big blow to Roc Nation's fledgling boxing division. At 19-0, 10 KOs, he is scheduled to fight Wladimir Klitschko, 63-3, 53 KOs, on April 25 at Madison Square Garden. The fight will be televised by HBO.
Klitschko's WBA (Super), IBF, WBO, IBO and The Ring Heavyweight titles will be on the line. Roc Nation still has one superstar boxer in it's stable. They signed WBA (Super) and The Ring super-middleweight champion Andre Ward last month. They also have two cards remaining on their three-fight deal with Fox Sports 1.