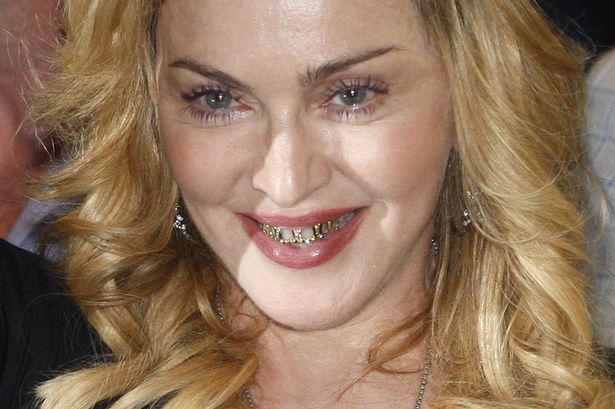 Madonna
Chronic copyright thief Madonna, who has
stolen from many singers, songwriters, producers, directors and photographers
, for every single album she has ever released, has stolen from my preexisting copyrights again. This time the thefts are for her forthcoming "Rebel Heart" CD.
Pre-release and leaked items reveal Madonna has been stealing from my preexisting copyrights again, via select items, such as the lead single "Living For Love" that was registered with the Library of Congress in my name over 7-years ago. Other tracks on the leaked CD "Rebel Heart" reveal even more infringements from my preexisting copyrights.
The items were criminally obtained through illegal, unauthorized computer access, via hacking my computers, in criminal acts paid for by Madonna and carried out by the staff of Madonna.com. Some of the staff of Madonna.com are hackers from Madonna's insidious cult the Kabbalah Center (whose so-called rabbi, Yehuda Berg, has been sued for drugging, sexually assaulting and trying to rape a female student and threatening to beat and kill her for sexually rejecting him
Madonna's Rabbi Yehuda Berg Sued For Sexual Assault And Threatening To Beat And Kill Student At The Kabbalah Center For Not Having Sex With Him
).
Madonna also continues to criminally pass around items from my preexisting Library of Congress registered copyrighted catalog to members of the Kabbalah cult such as Rihanna, Beyonce, Jay Z and Katy Perry, among others. The aforementioned artists also have a very questionable history of copyright infringement, having been sued by many people in America and the international community for stealing.
All these artists do is steal and you need to stop supporting them. Some of the proceeds from my copyrights were meant to support and produce my forthcoming pharmaceutical drug patents to help terminally ill people live longer. Proceeds from my illegally liquidated copyrights were not meant to be used for thieving, disgraceful stars to live the high life. That's blood money.
Years ago when I was interviewed by the FBI and gave them documents and information regarding phone hacking, illegal wiretapping and computer hacking being done by Madonna and the Kabbalah Center's private investigator, Anthony Pellicano, the charging indictment of him revealed he had four hackers on staff at his Hollywood office, hacking into the computers of innocent people celebrities paid him $100,000 to target. Now that Pellicano is in prison, Madonna and the Kabbalah Center have their own hackers on staff continuing the criminal hacking.
Madonna is a complete loser with no work ethic or decency. Everything she has released, from her first CD to the present, contains preexisting copyrighted materials she stole from many artists, songwriters and producers. She is a complete and utter fraud with absolutely no talent.
A new lawsuit will be filed against her and the Kabbalah Center, among others, in the next few weeks. It will be included in my forthcoming film
Justice And Truth
, regarding the News Corp phone hacking scandal, which I broke first (Madonna is a business associate of News Corp's Murdoch family and illegally passed some of my preexisting Library of Congress copyrighted items to them).