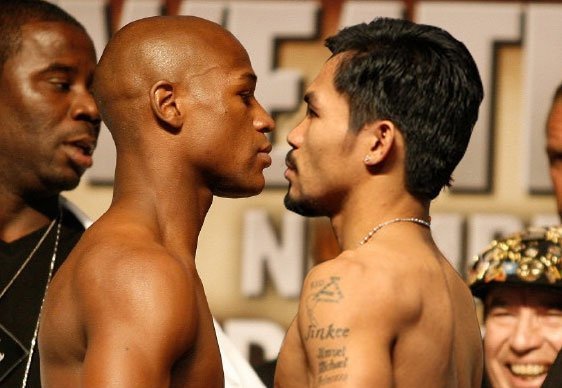 Floyd Mayweather and Manny Pacquiao
Filipino boxing star, Manny Pacquiao, has again called out rival, undefeated pugilist, Floyd Mayweather, on social networking, continuing to apply the pressure over their potential forthcoming bout. The fight is tentatively scheduled for May 2015 in Las Vegas, Nevada. However, according to reports, negotiations are tense with a number of sticking points.
Tweets from Manny Pacquiao's Twitter feed
Pacquaio took to Twitter to state, "I can easily beat @FloydMayweather, I believe that. If you really care about the fans, you will fight. If you care about yourself… you won't fight. #MannySmile. Everyone had me as a big underdog to @OscarDeLaHoya too/ If @FloydMayweather fights me boxing will get an even bigger upset victory."